20.06.18
5 Hot Tile Trends to Try in Your Home
Tiles
You might think of tiles as merely functional materials for your bathroom and kitchen, but they have immense decorative potential as well (plus being durable and easy to maintain)! This round-up of the latest style and usage trends for tiles will make you look at this material in a whole new light. Get inspired for your next renovation here!
Trend 1 - Use Tiles to Create Art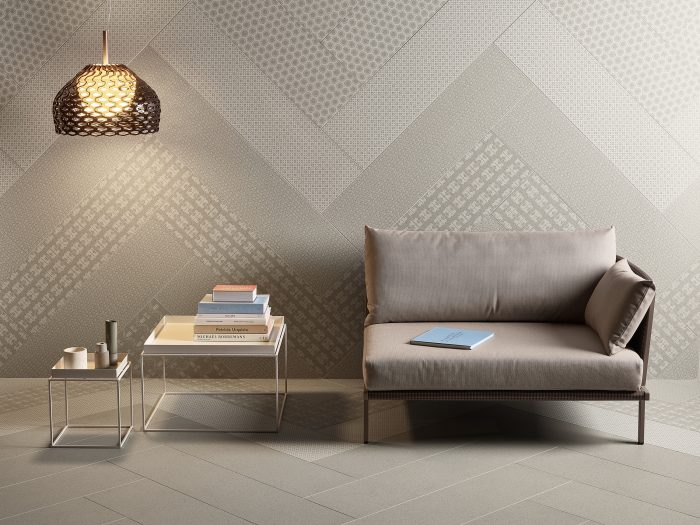 Mutina Tape Collection by Raw Edges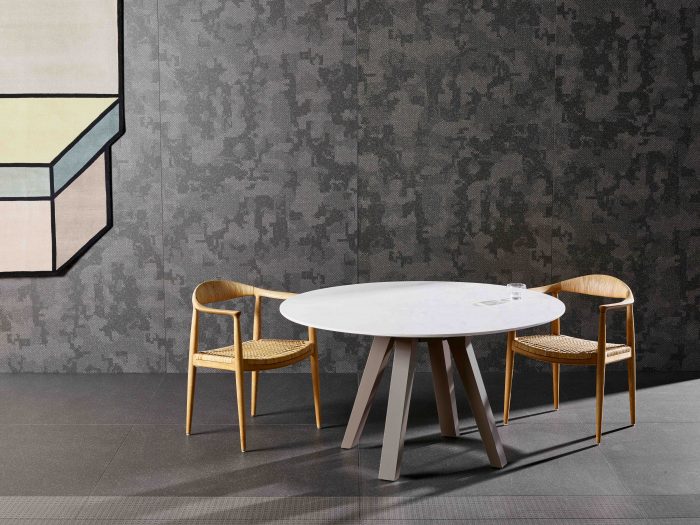 Mutina Cover Collection by Patricia Urquiola
Think of a tile as one pixel of a larger design, and not just as a repeated design. Tiles can be used to create impactful large-format designs in a home, and not just in bathrooms or kitchens, but even in the living room or bedroom. Trend-setting Italian tile company Mutina works with leading designers to produce tiles that can be combined and arranged decoratively in numerous ways. The end-result is up to your imagination and creativity.
Trend 2 - 'Carpet' Your Floor with Tiles
Atlas Concorde Room Collection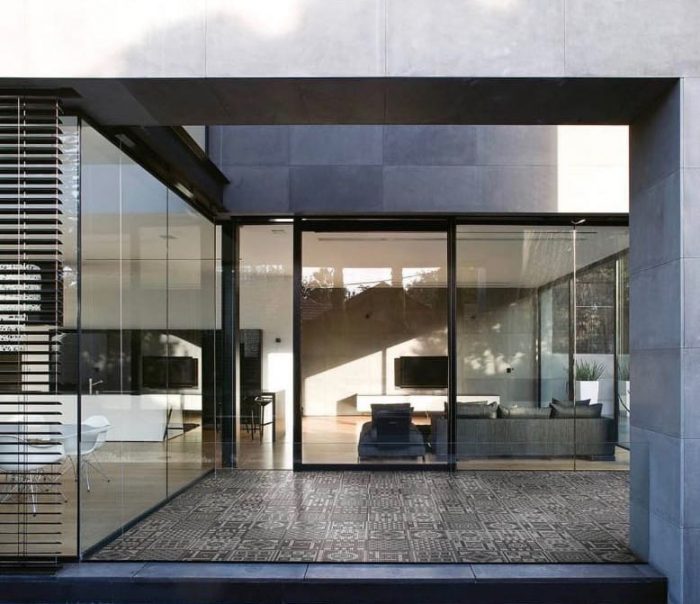 Appiani Memorie Mosaics Collection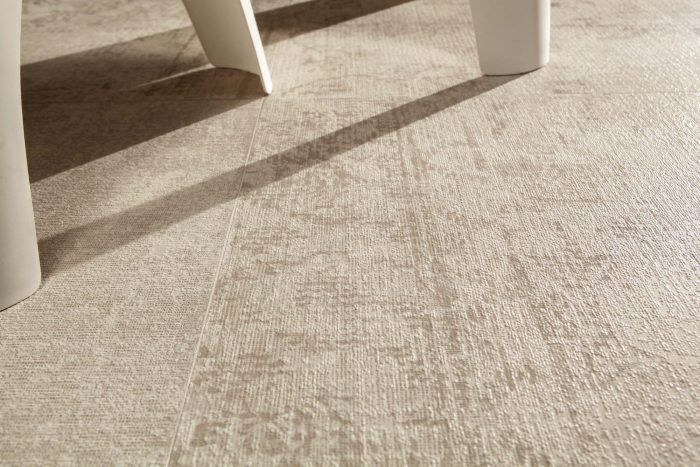 Unica by Target Studios Nomad Collection
Using carpets or rugs are a great way to add texture and cosiness to a space. But why not do this with tiles instead? Take full advantage of the latest tiles which come in gorgeous fabric textures to add a fashion-forward edge to your home! One of the perks is that this 'rug' is really easy to maintain as well. Use tiles in contrasting colours to zone spaces just like how you would with a rug, or fill the whole space like wall-to-wall carpeting. You can even use mosaics on your floor - Appiani mosaics come in many sizes and vibrant colours, and are slightly domed to create a pebbly surface that's adds extra visual depth to your flooring.
Trend 3 - Seamless Flooring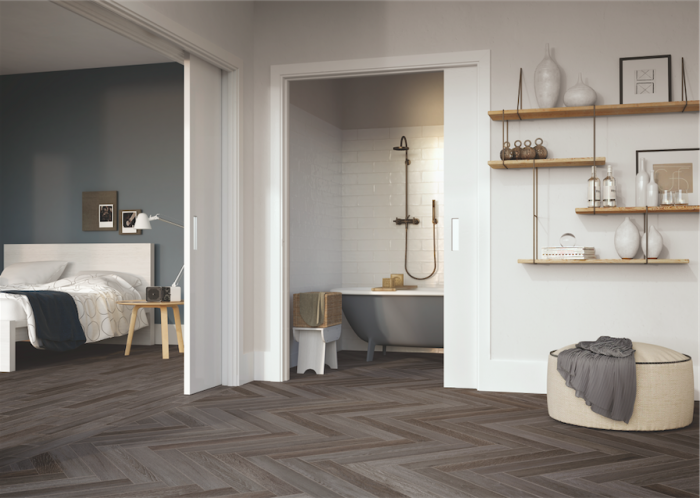 Ragno Woodcraft Collection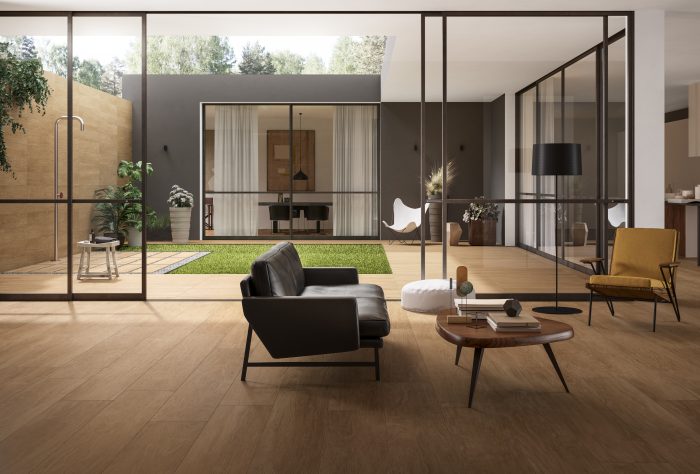 Ceramica Panaria Chic Wood Collection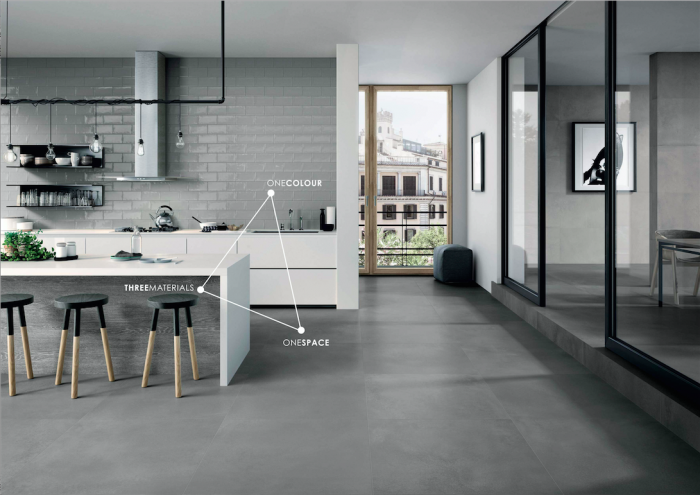 Ergon Tr3nd Collection
Designers are using tiles to create seamless flooring across dry and wet areas. For example, from the living room out to the balcony, from the bedroom right into the bathroom, or from the living areas into the kitchen. This continuous flow of flooring creates an impression of larger interiors as well!
Trend 4 – Marble-inspired Tiles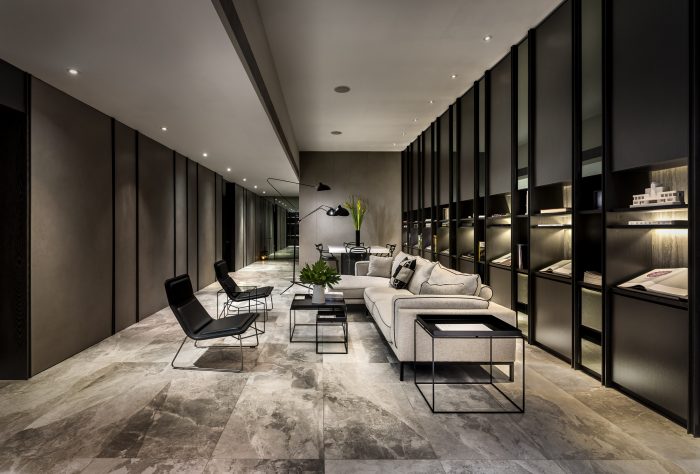 Edilgres Stonelab K Greige Collection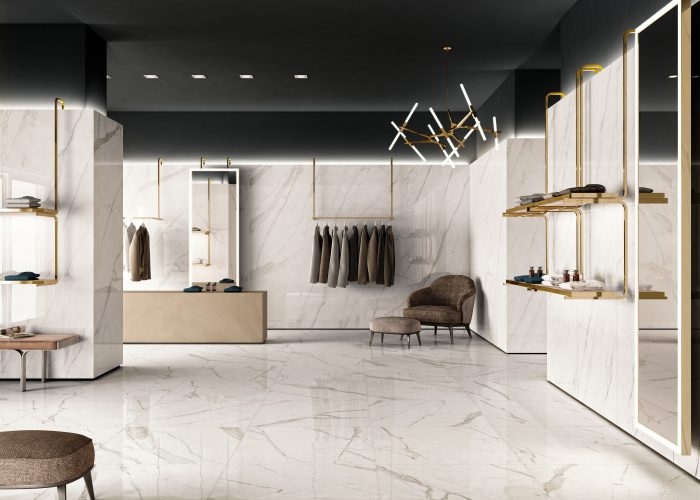 Panaria Trilogy Collection
Fed up with dealing with the maintenance issues of marble, designers and homeowners are using marble-inspired tiles in bathrooms and other parts of the home. They look just as good as the natural material, with better predictability when it comes to colouration and veining. With durable tiles, there's no need to worry about chipping or staining, and maintenance is far easier. Unlike natural marble, marble-inspired tiles can come in a honed finish as well, to prevent slips and falls in the bathroom.
Trend 5 – Nostalgic-style Tiles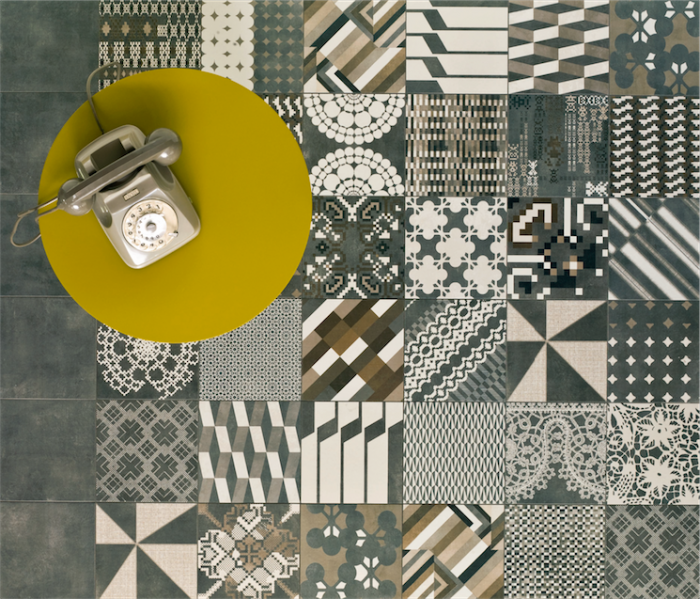 Mutina Azulej Collection by Patricia Urquiola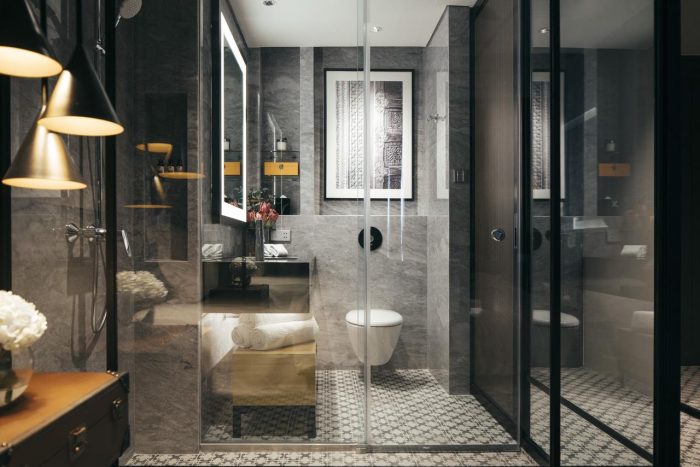 Mutina Azulej Collection by Patricia Urquiola
Photo: Grand Park City Hall
Nostalgic designs are popular as they evoke an emotion and connection with the past. The same can be said of tiles with designs inspired by the graphics and floral patterns of yesteryear. Laying these tiles in a random arrangement puts a modern twist on the nostalgic look and brings the patterns into the present. However, they look just as good laid out in a formal symmetrical pattern, just like before!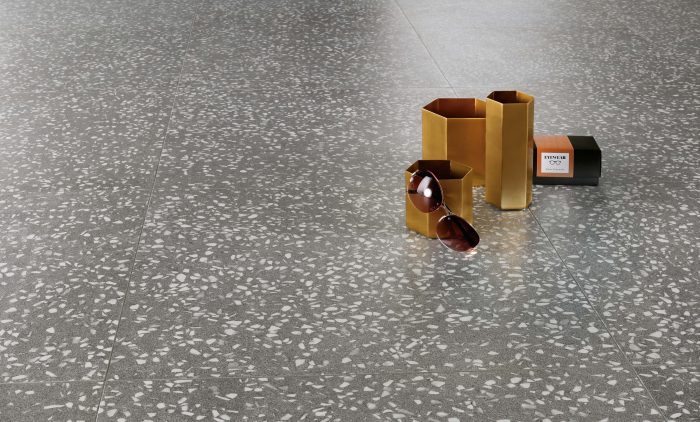 Atlas Concorde Marvel Gems Terrazzo Collection
Terrazzo is a material that has made a huge comeback recently. The hardwearing material is poured and installed onsite, which takes more time or expertise. Alternatively, opt for terrazzo tiles in modern-day colour palettes, such as whites and greys, which go much better with contemporary interiors.
View the tiles featured above and explore these trends further at riceLAB. Make an appointment to visit by emailing them here or by calling 6692 1199. riceLAB is at 213 Henderson Road 01.03 Singapore 159553. They are open from Mondays to Fridays 10am to 7pm, and Saturdays from 10am to 6pm.