RICE STORY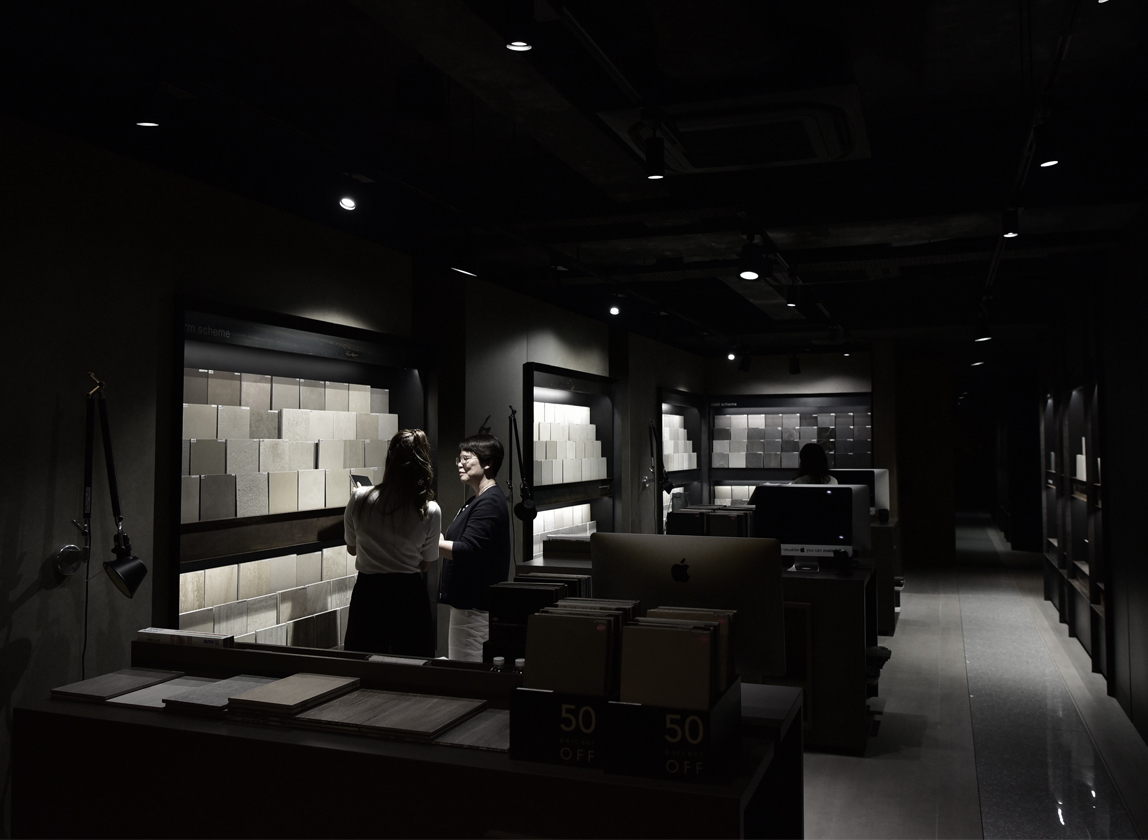 Brand Story
RICE prides ourselves as a trusted partner in architectural material solutions. We distribute nature-inspired and stylish eco-friendly porcelain tiles to your homes and commercial projects globally. Founded in 2001, our team is committed to deliver the finest product and services to the architecture + design industry.
With a firm commitment to our values of Reputation, Initiative, Communication and Enthusiasm, we are committed to deliver the best for the building and architecture industry. Our name is inspired by what rice symbolises in Asian culture. A bowl of rice is almost ubiquitous at every Asian meal, just like how it is essential to complete a space with quality materials.
The stylised oval of our logo takes after the graceful curve of a grain of rice, and its design represents unity. The RICE family has been blessed with a very committed team, made up of service-orientated staff who possess strong capabilities to perform not just as independent individuals, but in teamwork with fellow colleagues as well.
RICE first pioneered the concept of container architecture when we opened our first showroom in Kallang Distripark. The 1,345sqft space was a unique tile shopping experience with fifteen stylish bathrooms to showcase applications that presented stylish design and living concepts.
In 2005, we moved into the nostalgic Tiong Bahru estate and set up home in a cosy and charming pre-war building, which we referred to as our archiculture showroom. The place was transformed into a series of living spaces (kitchen, bedroom suites and bathrooms) to express innovative tile applications.

riceLAB

RICE moved into our flagship building in Henderson Industrial Park (H.I.P) in 2014 - an enclave of architectural and design firms near the Central Business District. riceLAB was developed to take our clients' experience to new heights with many industry-first innovations to make the process of tile selection easy and convenient. Our intention was to change traditional mindsets toward tiles.

The experiential and the experimental lab took its design cue from the aesthetics of design hotels. The distinctively different living concepts on each floor was sensitively planned to offer a systematic flow of various functions for a unique and efficient tile shopping experience. The MATERIAL LAB and PROJECT LAB are equipped with interactive work stations; enabling tech-savvy visitors to visualise their tile choices under different types of illumination.

The theoretical physicist, Albert Einstein, said, "No amount of experimentation can ever prove me right; a single experiment can prove me wrong." At riceLAB, we provide an environment that combines the functions of a design research and development lab, showroom, storage and corporate office. It is a place for homeowners as well as design professionals to learn and experience beyond tiles.
Read more about riceLAB here.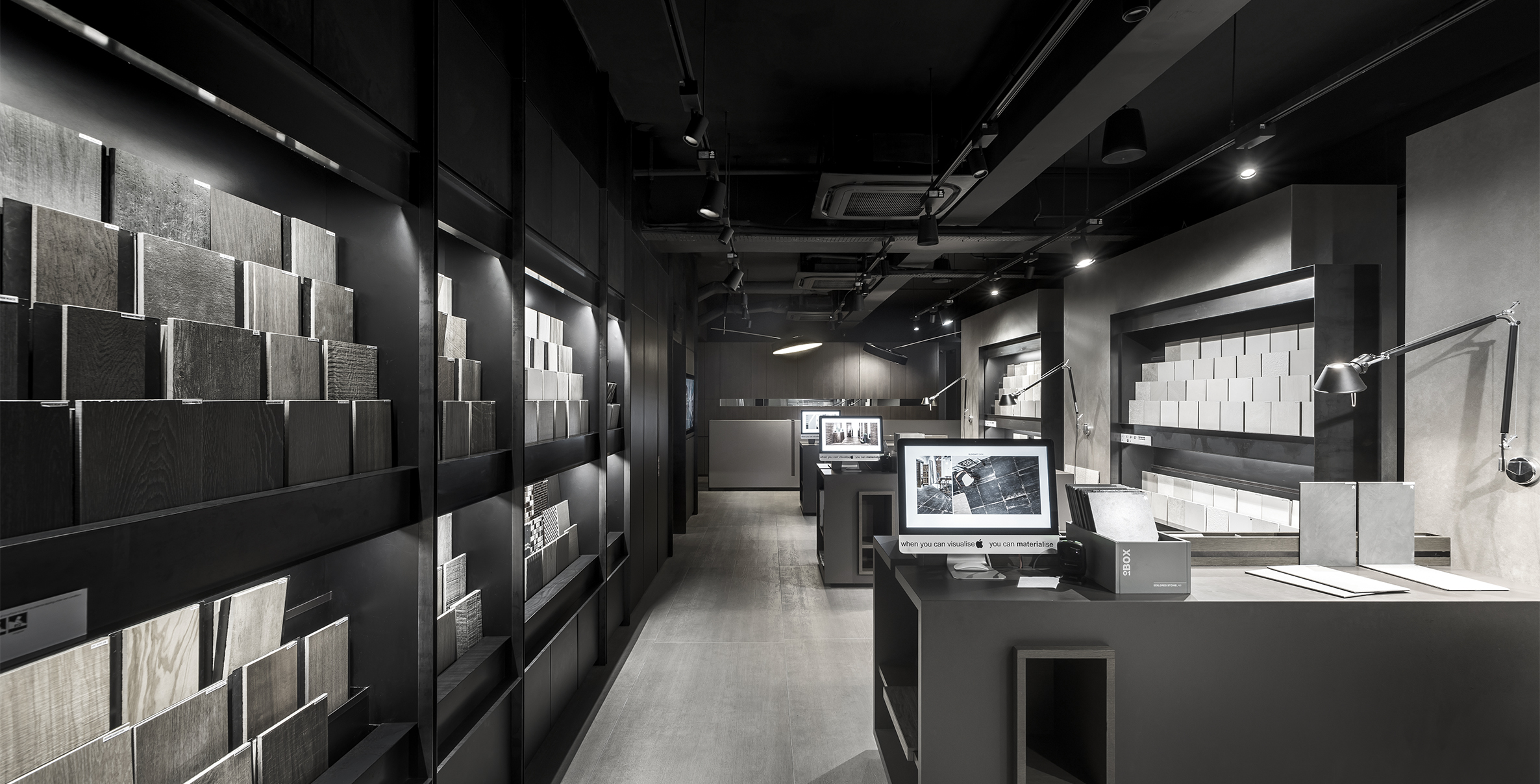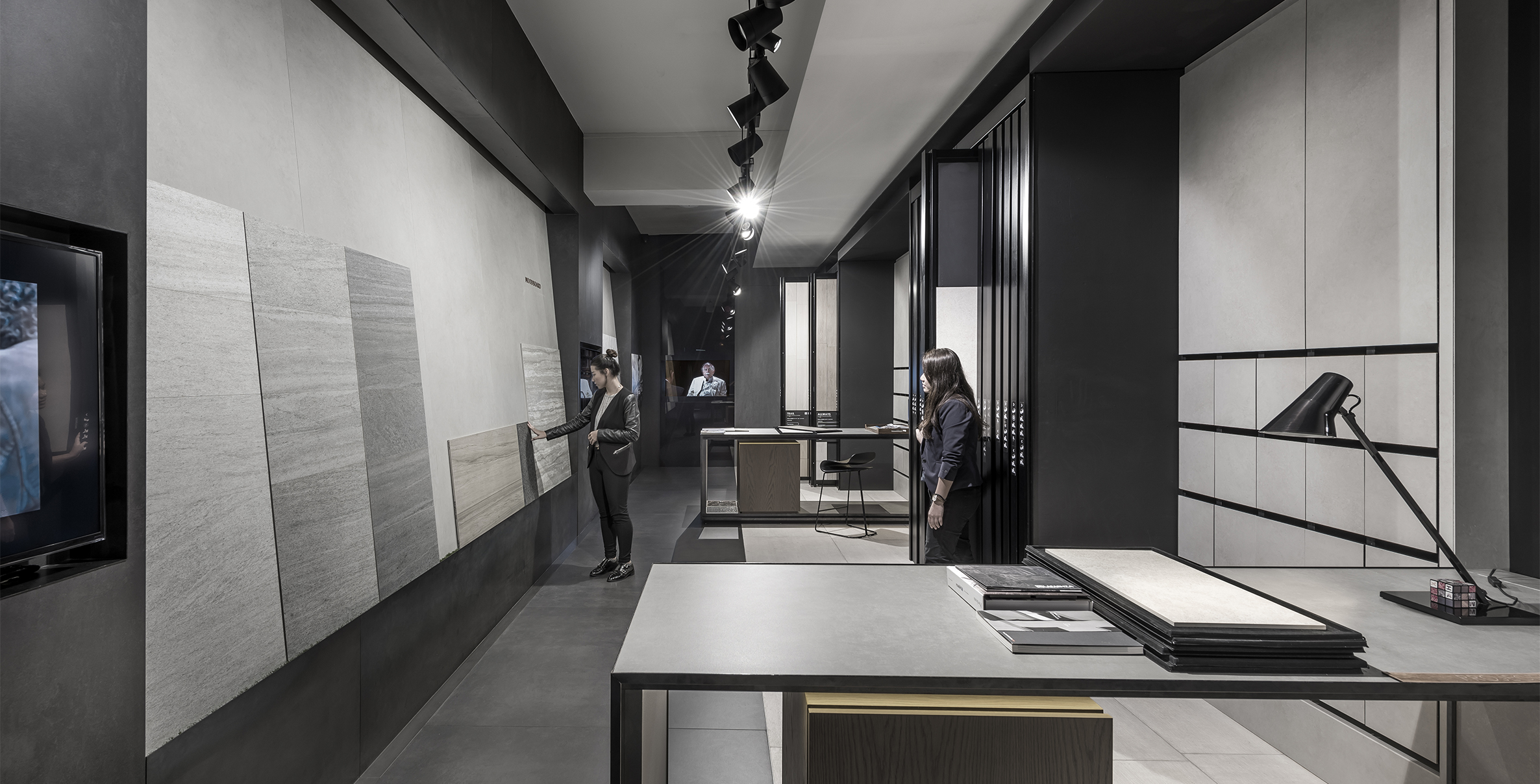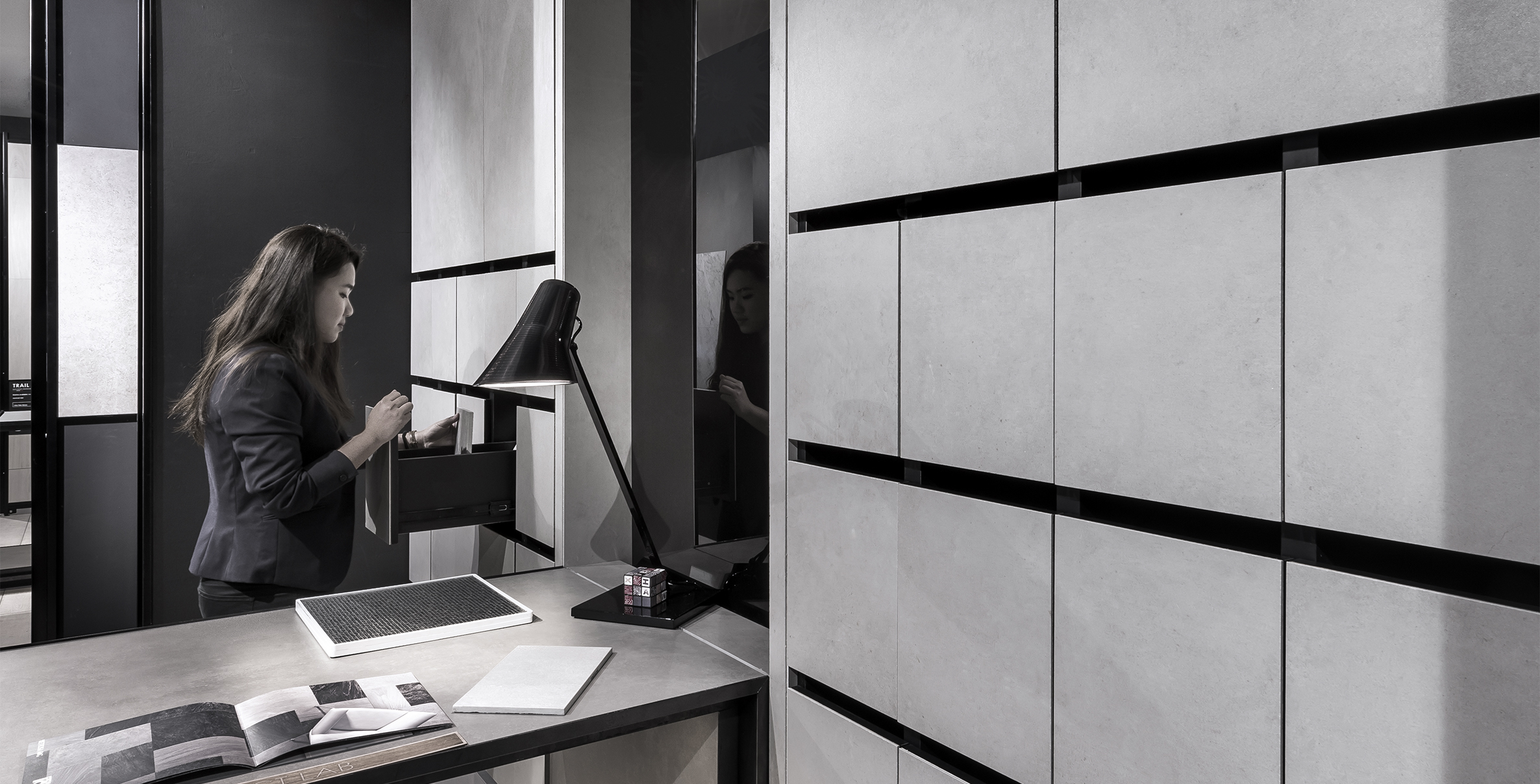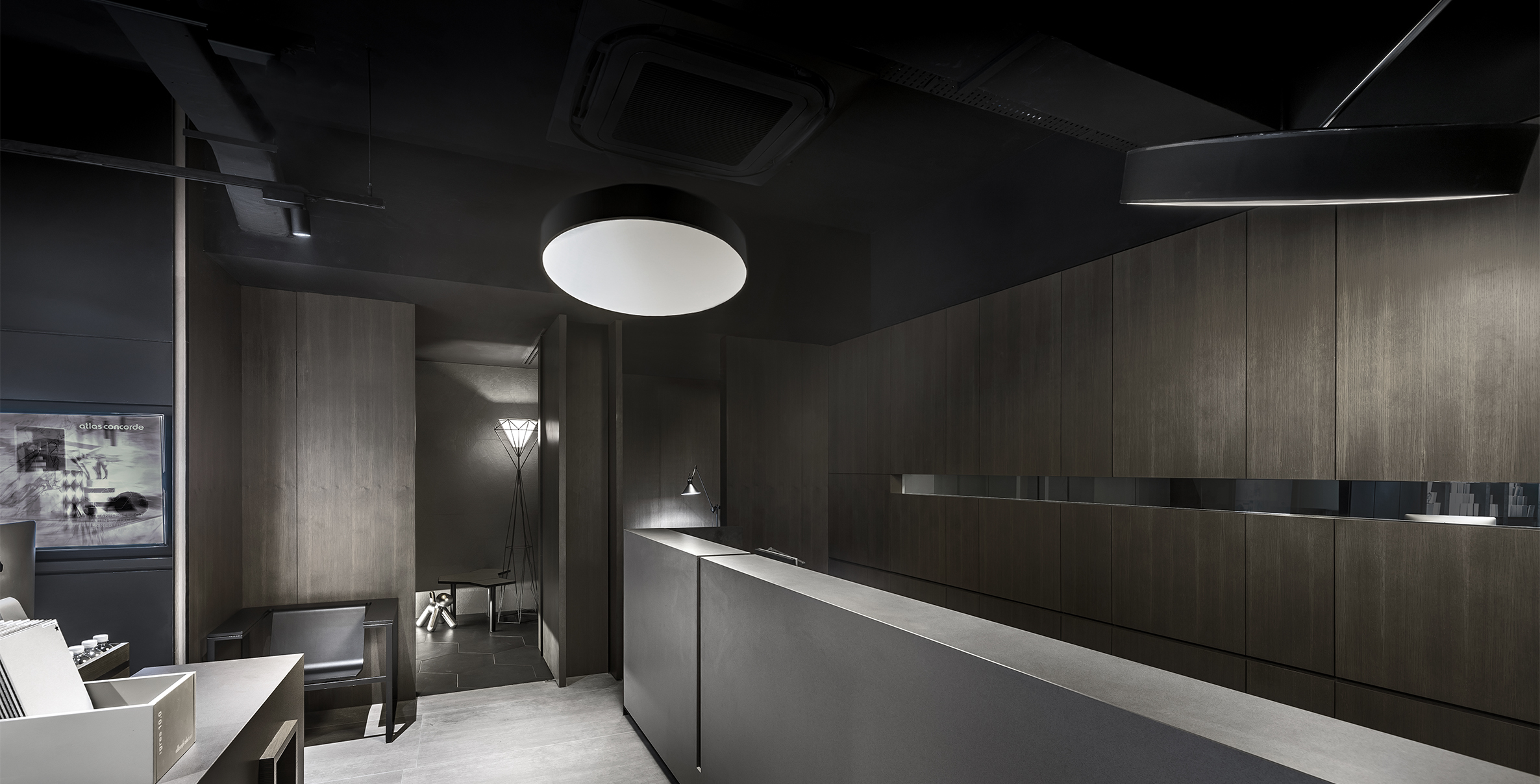 hoteLAB introduces design possibilities through various hotel suites, where tiles are utilised in many unconventional areas beyond just walls and floors. The contrast between tiles and other elements such as wood, steel, stones etc brings together a space that showcases their harmony. We inspire our guests through the spaces, introducing them the various possibilities of using tiles as design options.
The archiculture suite is an inviting space that is part of hoteLAB where we present the latest reads from the architecture and design industry. Personally autographed by the authors, our guests are welcome to lounge and wind down in our library.

We inspire our guests through the spaces, showing them the various possibilities of using tiles as design options