10.01.18
5 reasons why riceLAB is like no other tile showroom in Singapore
Tiles
Step into riceLAB and you'll be forgiven for thinking you've stepped through the doors of a swish boutique hotel instead of a tile showroom. The flagship store of boutique tile supplier Rice Fields is nothing like other tile showrooms in Singapore, which are typically spaces filled with rows and rows of tiles. Spread over four storeys, riceLAB has been thoughtfully designed to present their tiles not as samples on a rack, but through stylish living concepts which provide inspiration and ideas for homeowners as well as interior designers and architects. Then of course, there's their strong emphasis on customer service as well. Read on to find out five reasons why riceLAB is like no other tile showrooms in Singapore.
1. They are big on ideas and inspiration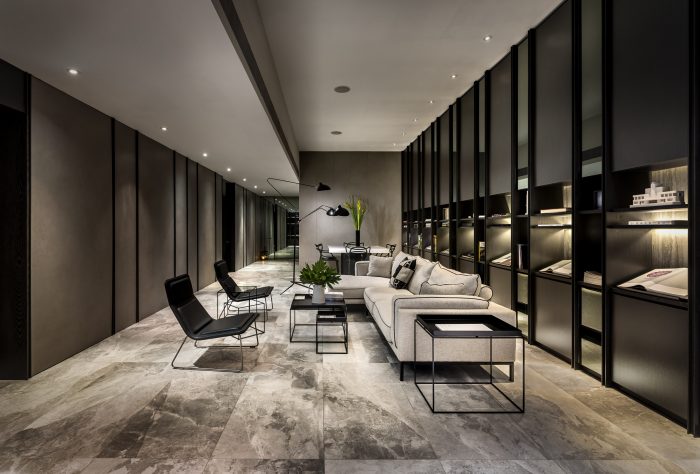 No matter how big a tile sample is, homeowners (and even interior designers) might find it difficult to visualise how that tile will look like in an actual space. So instead of simply presenting visitors with racks of tile samples, RICE created a series of living spaces in which their products have been applied. On the fourth floor of the corporate office, visitors will find the experiential hoteLAB, which feature living areas, bed and bathroom suites modelled after chic and sophisticated hotel-style interiors. Your assigned Material Planner (more on them later) will point out the tiles used and how they have been applied. These full-size spaces are also updated from time to time to reflect the latest tile trends, and are a rich source of inspiration from which renovating homeowners can glean ideas from.

2. They have a team of professional Material Planners and Consultants
Think of RICE's Material Planners and Consultants (MPCs) as your own personal tile concierge. Each visitor will be assigned an MPC when they visit riceLAB, and they will be your guide to experiencing the place as well as your follow-up contact should you have any questions after your visit. Whether you are a homeowner, an interior designer or an architect looking for tiles for a residential or commercial project, RICE's team of MPCs have been trained to attend to any queries you might have on the tiles as well as application methods. They might even be able to suggest design ideas!
3. They are first with innovative experiences
RICE has always been an innovator in the industry, not a follower. For riceLAB, they have developed several firsts in the business of tiles. This includes the living spaces mentioned above to deliver a holistic design experience to visitors, complete with suggested lighting to show the tiles in the best light. Other innovative features can be found in the MATERIAL LAB on the third floor, such as the QR code found on each tile sample. When visitors scan the code, they'll be able to view visuals on a desktop screen, which show how the tiles have been applied in a living space.

You'll also be able to view your selection in both warm and cool lighting!
4. They offer the latest products and application ideas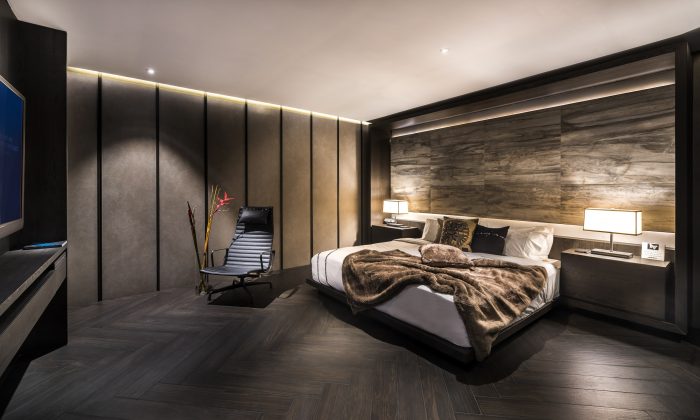 From the latest slim tiles to marble-, stone- and timber-inspired tiles, riceLAB features them all in the large range of tiles. RICE also distributes tiles by visionary Italian tile company Mutina, especially their artisan tiles designed by well-known names such as Patricia Urquiola, the Bouroullec brothers and Tokujin Yoshioka.

The company also strives to feature new ideas on how to apply tiles in a space, such as using slim tiles on cabinet doors and bedroom walls, and using tiles to create bathtubs. With the constantly improving technology in tile production, you'll be surprised at how well they reproduce the look of natural materials such as stone, marble and wood. So much so that you'll need your MPC to point out which surfaces are tiled!
5. They even provide cafe-worthy freshly-brewed coffee
After touring riceLAB and then selecting their tile samples, often visitors will want to sit down and rest, or discuss their possible choices with their interior designers. riceLAB offers several spaces in which you can do so, and even provides bottled water and freshly brewed coffee!
riceLAB is located at 213 Henderson Road 01.03, and is open Mondays to Fridays from 10am to 7pm, Saturdays from 10am to 6pm. To better serve your needs, appointments are encouraged. Contact riceLAB for an appointment at 6692 1199.