24.01.18
It's time you discovered Mutina, the tile company that works with some of the best-known names in the…
Tiles
Tile designers are often anonymous, but Italian tile company Mutina does things a little differently from everyone else. The firm is known for producing tiles unlike no other in the industry and has a roster of superstar designers behind every collection.
With Puzzle by Edward Barber and Jay Osgerby, you can personalise your own tiled wall by playing with different combinations of eight patterned tiles and three plain tiles, available in six colour families.
These designers, such as Patricia Urquiola, Ronan and Ewan Bouroullec, Raw Edges, and Tokujin Yoshioka, have brought a completely fresh perspective to the ubiquitous tile. Their designs treat tiles not just as mere surfacing material for the kitchen and bathroom, but as part of the interior living concept in every part of a home.
RICE is proud to be the exclusive distributor of a selected range from Mutina. We introduce five ways you can use these breakthrough designs at home.
To create a bold and graphic display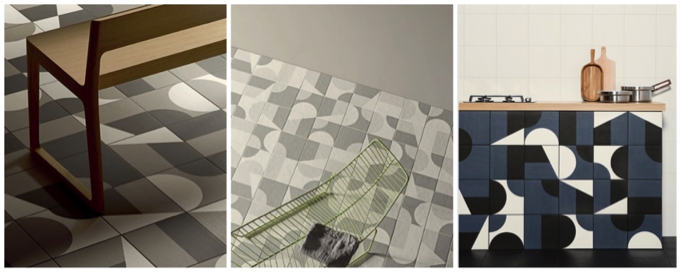 Puzzle shatters the perception of tiles as merely square and rectangular blocks of colour and pattern by introducing a series of eight patterned tiles which you can mix with three plain-coloured tiles to form playful designs that flow across the tile edges. Use Puzzle for walls, floors, furniture or even swimming pools – the combinations are endless, and the best thing is, there is no wrong or right in this puzzle.
To add subtle texture, but in a fresh unexpected way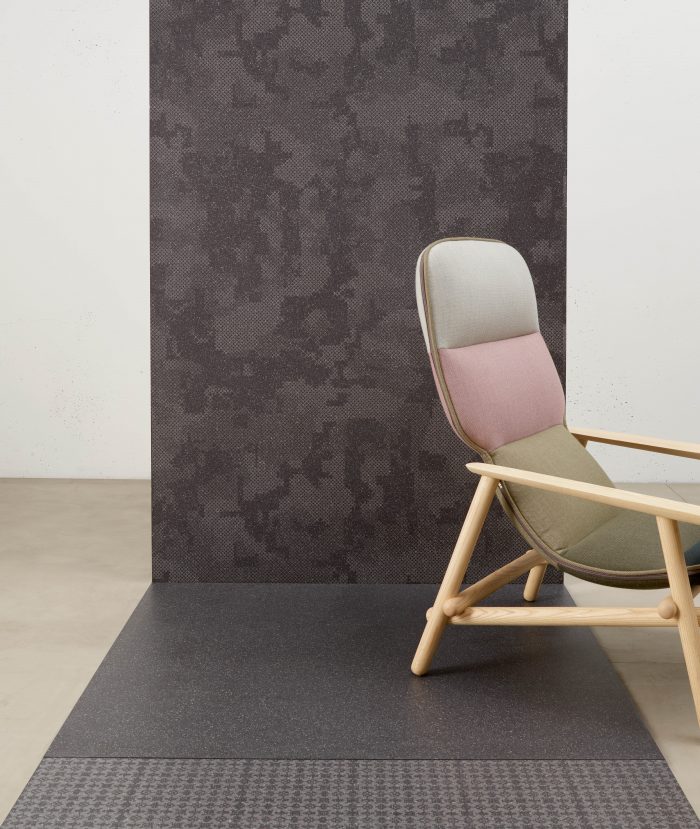 Patricia Urquiola's latest Cover collection for Mutina defies categorisation. Old-school repeated geometric patterns meet tech-y irregular pixelated ones to create a wonderful presentation of the modern-traditional look. The unglazed porcelain stoneware tile sizes are equally impressive, with the largest tile at 120cm by 240cm. (Cover is available from March 2018 at riceLAB)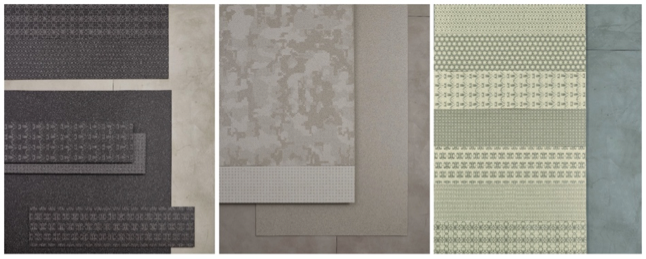 To see stripes in a new light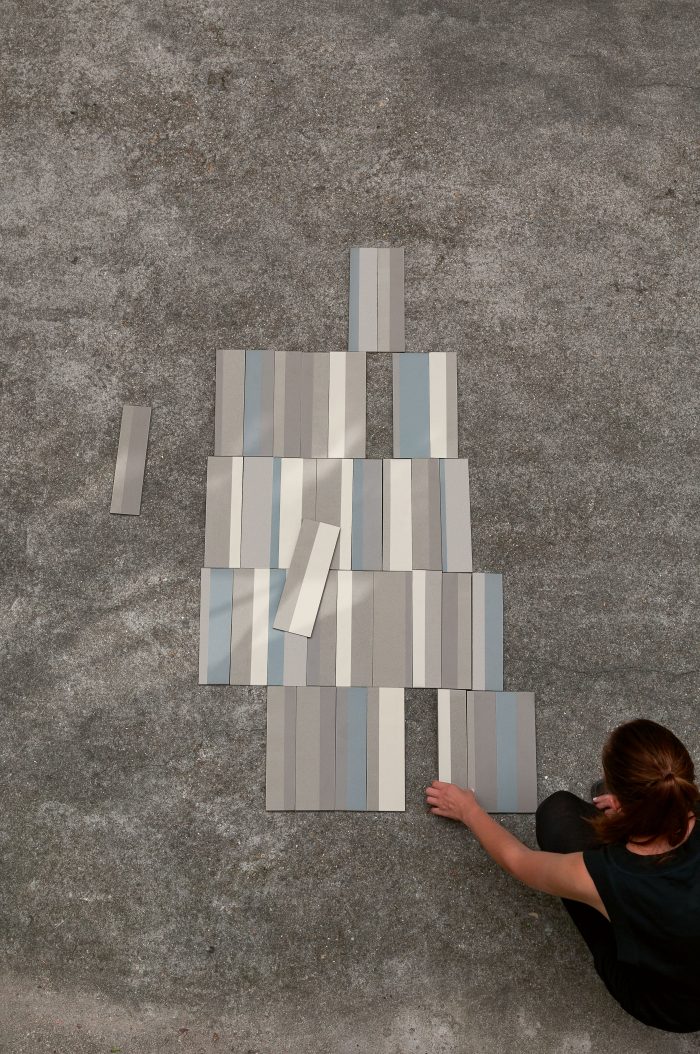 Stripes are predictable, but not when they're the ones in the new Piano collection by the Bouroullec brothers. These stripes make a surface come alive with their contrasting colours on one tile. Although the stripes are random in width and alternate in colour, they magically create an impression of a continuous flow of lines, and you can hardly see where one tile ends and the other begins. (Cover is available from March 2018 at riceLAB)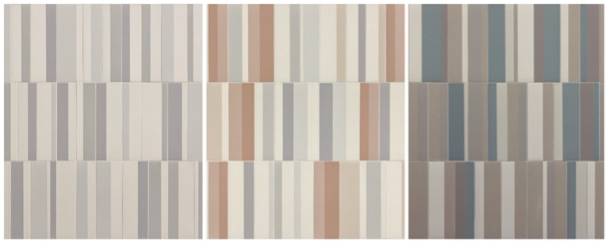 To bring nature into the home
Japanese designer Tokujin Yoshioka wanted to bring the textures of materials found in the natural world into interior spaces, and so created the Phenomenon collection. The beautifully rugged surfaces are each evocative of their inspiration they are named after (Wind, Rock, Rain, Air and Honeycomb), with their undulating forms suggesting movement on a still surface. Special care has also been taken to ensure the tiles take on a completely natural handmade look.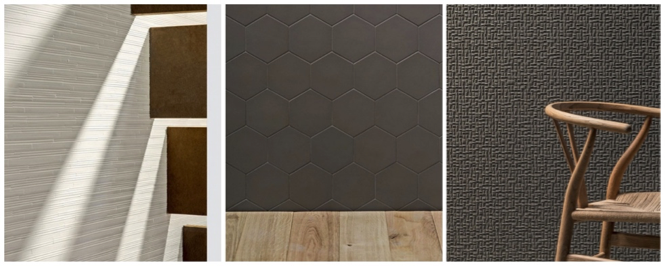 To bring colour and pattern to minimalist tile grids
Imagine if you apply a giant roll of decorative masking tape over a plain white or black tile surface. That, we would imagine, is the premise of Tape, a new collection of tiles by the husband-and-wife duo of Yael Mer and Shay Alkalay of Raw Edges. They've devised a range of four graphic designs (available in five colours), which when put together with the plain tiles of the collection, seem like they've layered colour and design on the glazed porcelain stoneware surfaces, leaving some patterned and some bare. (Cover is available from March 2018 at riceLAB)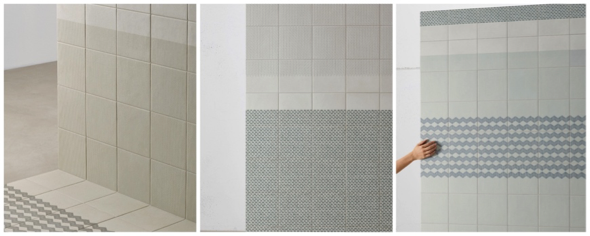 Be inspired by the creative application of tiles in stylish home settings at riceLAB. The showroom is located at 213 Henderson Road 01.03, and is open Mondays to Fridays from 10am to 7pm and Saturdays 10am to 6pm. To better serve your needs, appointments are recommended. Contact riceLAB for an appointment by emailing them here or by calling 6692 1199.