10.10.18
RICE at Cersaie: 3 exciting tile designs we love
Travel, Tiles
Cersaie is to the tile industry what the Salone del Mobile Milano is to the contemporary furniture world. This key exhibition of ceramic tiles held annually in Bologna, Italy, showcases the latest trends and technology in tile design and manufacturing. At their annual visit to the exhibition, which was held from 23-27 September, the RICE team selected their three favourite designs – not an easy feat considering the dizzying array of products from more than 450 exhibitors available to choose from! See what they are, here.
1. Botanicals Up Close
Plain-coloured tiles sporting relief designs are riding a wave of popularity, and tile company Cerasarda has also plugged into the trend for large leafy botanicals with their new offering Abitare La Terra (which means Living Earth in English).
Designed by Maria Luisa Brighenti, the collection lets you live among nature with a relief design that looks like leaves have been pressed into wet concrete to create an impression. This wonderful handmade quality is complemented with a new ceramic material, and comes in five colour families including rich earthy shades such as olive greens, warm clays, and meditative blues. The tiles can be used for both walls and floors.
These tiles bring a sunny tropical vibe into your space, and are great for both indoor and outdoor areas.
All photos: Cerasarda
2. Rich Layered Colours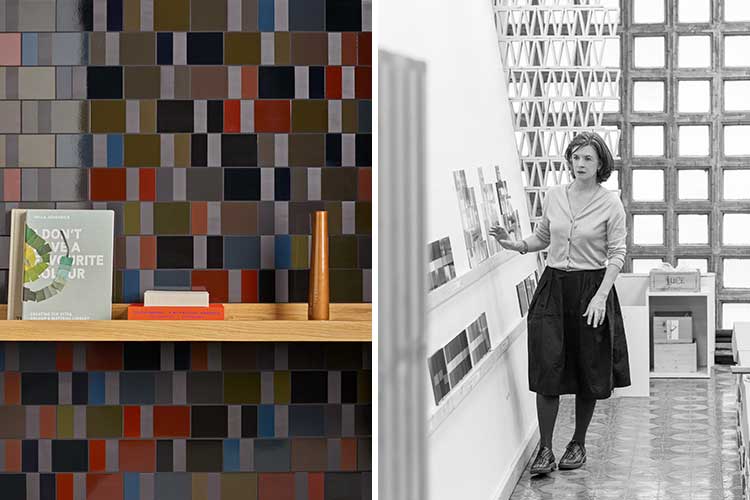 Photo: Mutina
A student as well as a master of colour, Dutch designer Hella Jongerius developed the unique Diarama tiles for Mutina. The tiles rely on the natural outcomes of glazes layered over seven different matte clay bases. Fat stripes in various proportions are created by partially glazing the tiles to create both glossy and matte surfaces on one tile; and the subtle colour variations are a result of the same glaze being applied in more than one layer. These colour variations give movement to the gorgeous hues. Technical details aside, this is one collection that creates beautiful and intriguing surfaces, no matter what configuration of colours and tiles you choose.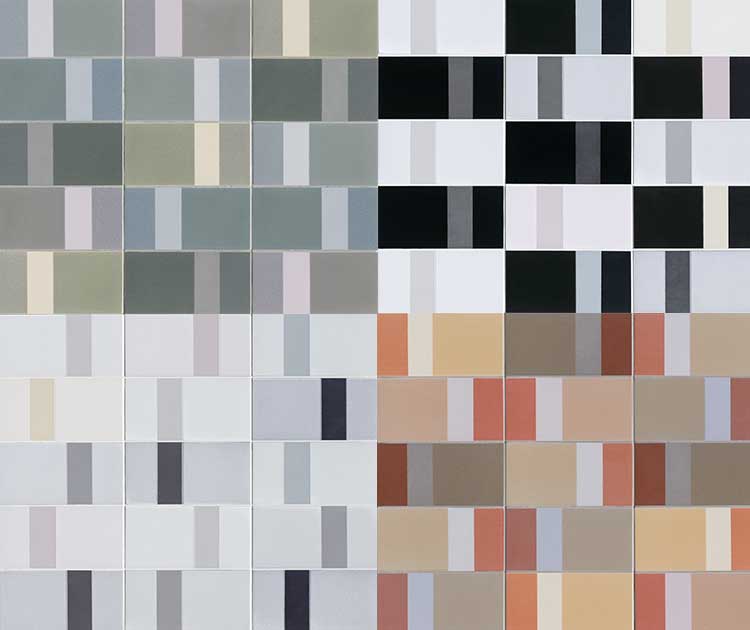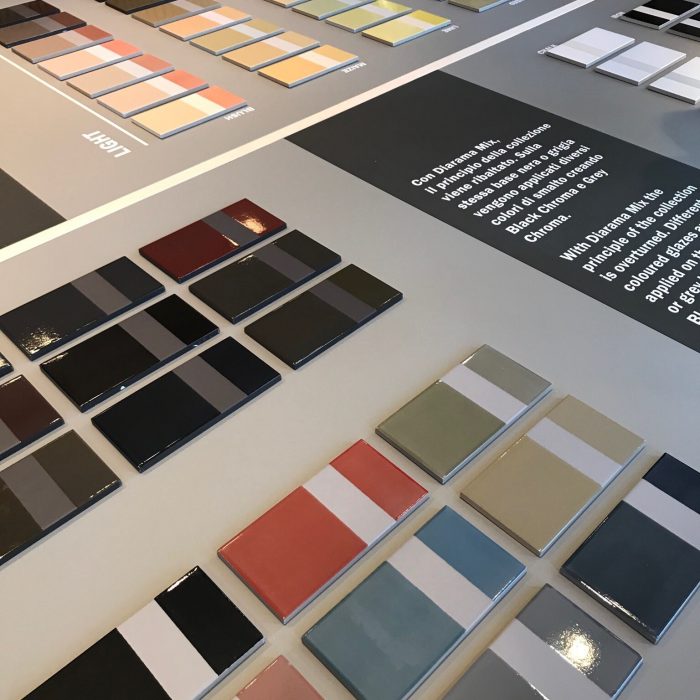 Photo: RICE
3. A Style Icon On Your Wall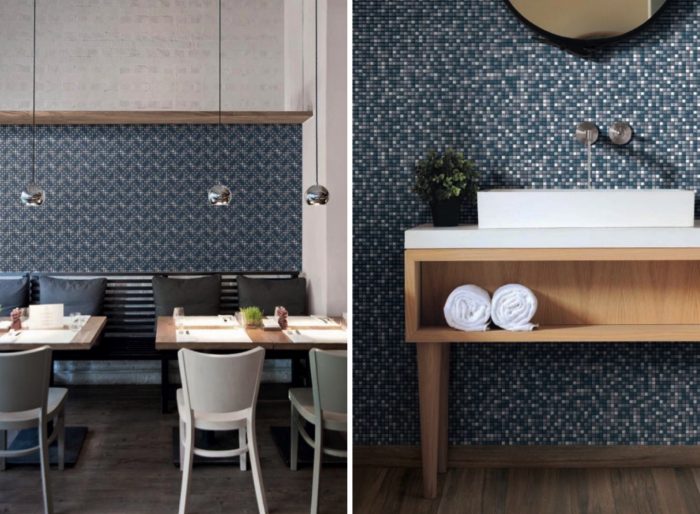 Photo: Appiani
It's about time someone made it possible for us to put denim on our walls. After all, denim has remained a fixture in the world of fickle fashion trends, and its popularity shows no signs of waning. Denim by mosaic specialist Appiani recreates all the nuances of this iconic fabric, from the twill-weaving texture to the signature indigo dyes, on 1.2cm-square mosaic tiles. Suitable for both walls and floors, the Denim mosaics come in seven colours, and two blended mixes. Veins of sparkle can also be added, just like that touch of bling accessorising your blue denim jeans.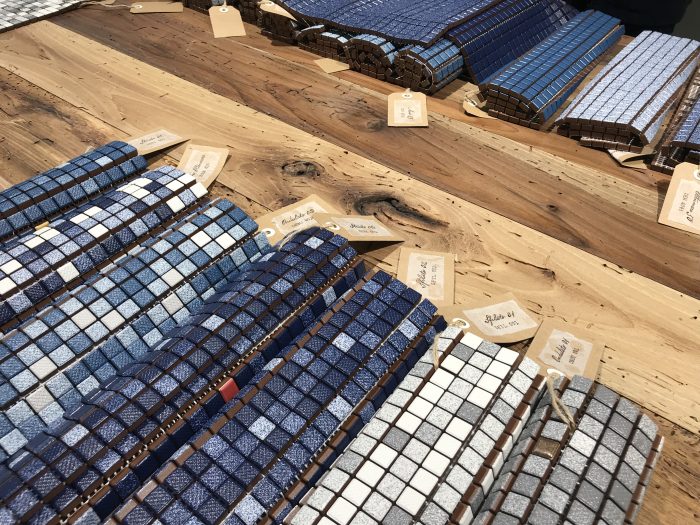 Photo: RICE
Watch out for our next blog post on our top 5 tile trends for 2019, as seen at Cersaie!
Visit riceLAB to find out more about the newly launched tiles featured here. Make an appointment by emailing us or by calling 6692 1199. riceLAB is at 213 Henderson Road 01.03 Singapore 159553. We are open from Mondays to Fridays 10am to 7pm, and Saturdays from 10am to 6pm.