29.08.18
Think you know all the laying patterns for timber-inspired tiles? Here are more you can try!
Tiles
Imagine a timber floor that is resistant to scratches and stains, and a dream to clean (no problem using a wet mop on it!). This is now a reality with timber-inspired tiles. With the high degree of realism now available for tiles, it is sometimes difficult to tell a tiled 'timber' floor from a natural wood one! Tile manufacturers have also been producing tiles in formats that can recreate traditional timber laying patterns such as the various types of herringbones. Use your creativity to create unique patterns that are out of the ordinary. We've rounded up some examples, conventional and otherwise, for your consideration.
Good Ol' Planks
Available in lengths of up to 180cm long, timber-inspired tile planks are great for visually lengthening a space. There are more than a few possible laying patterns - even for planks!
Ceramica Panaria Crosswood in Bone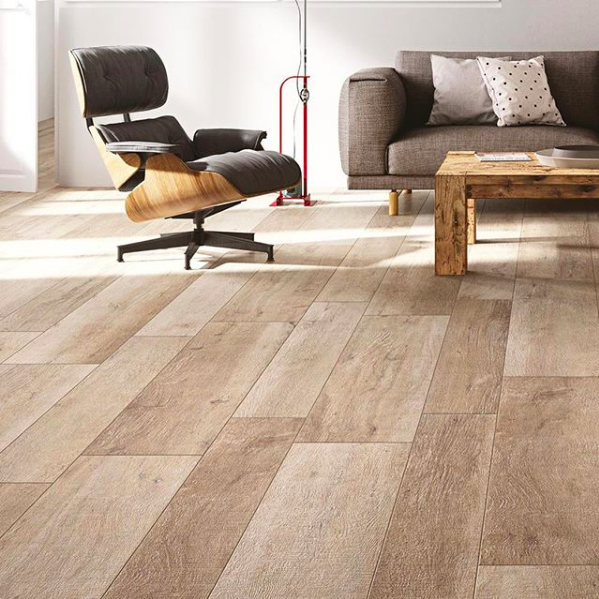 Cotto d'Este Cadore in Baita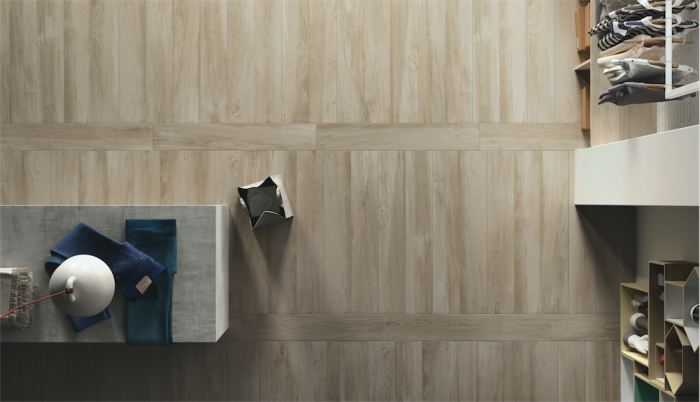 Ragno Woodplace in Bianco Antico
Try these laying patterns for tile planks.
The Herringbone Family
A pattern (or patterns) that evoke a feeling of nostalgia and tradition, a herringbone is made up of rectangles or parallelograms arranged in a repeated fashion. Unlike with natural wood flooring where wood strips have to be cut to create parallelograms, tiles to create the French herringbone pattern (also called chevron tiles) already carry the intended shape when they're manufactured – saving you time and money!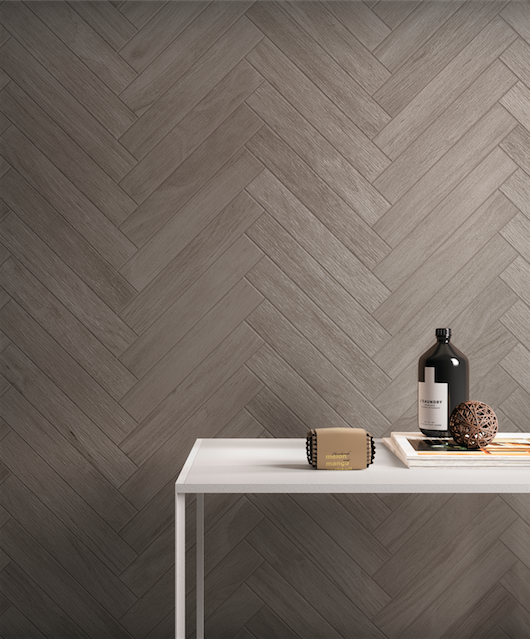 The Ceramica Panaria Chic Wood in an Italian herringbone pattern of repeated zigzags.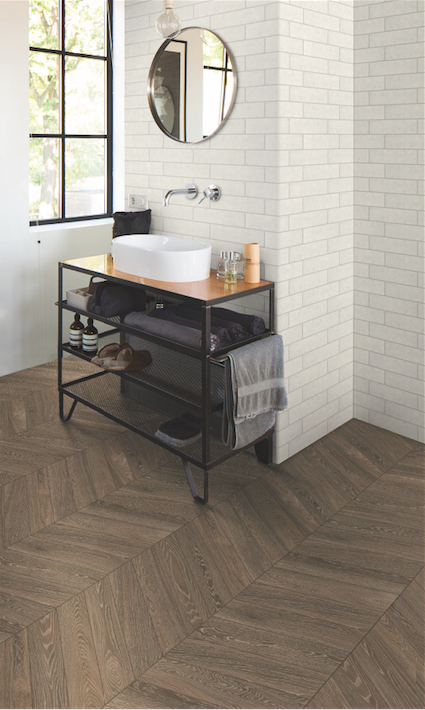 The Ragno Wood Choice in a French herringbone pattern, which uses chevron tiles.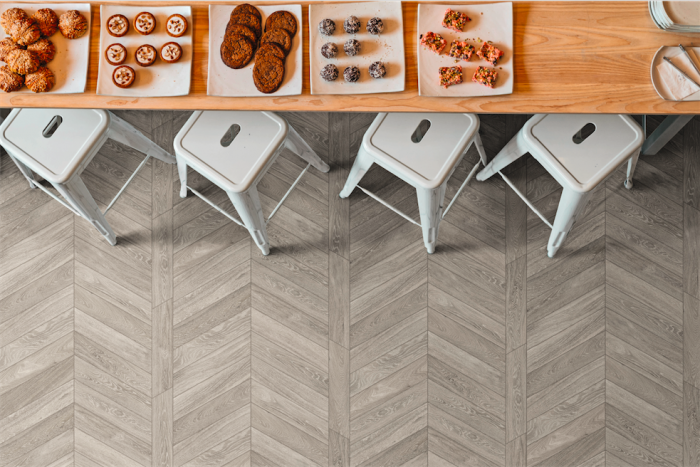 A variation on the French herringbone pattern, with a parallel vertical strip – using Ragno Wood Choice tiles.
Consider these herringbone laying patterns.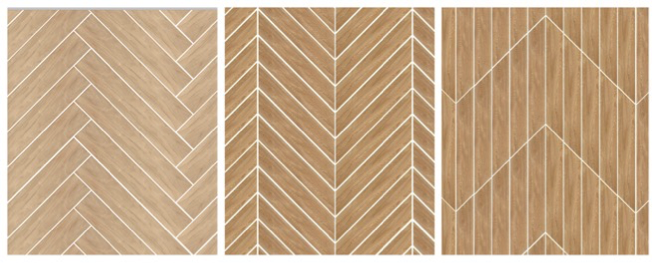 From left to right: Italian Herringbone, French Herringbone and a variation on the pattern.
Feeling experimental? Take a look at these unconventional laying patterns, which use chevron tiles in different ways.
Consult your RICE Material Planner and Consultant for advice on laying patterns, and see a wide range of timber-inspired tiles at riceLAB. Make an appointment to visit riceLAB by emailing them here or by calling 6692 1199. riceLAB is at 213 Henderson Road 01.03 Singapore 159553. They are open from Mondays to Fridays 10am to 7pm, and Saturdays from 10am to 6pm.