23.05.18
Yes mosaics can look this good, so don't confine them to your bathroom or swimming pool!
Tiles
This stylish wall, clad with mosaic in the Incroci pattern of the Appiani Metrica range, is made up of tiny 1.2cm by 1.2cm mosaic tiles.
Ever thought of using mosaics for your living room or bedroom? We tend to associate this old-school material with bathrooms and kitchens, but it's time to rethink that perception! Especially when you consider mosaics from Italian brand Appiani, which are available in such beautifully dense colours, and textures that it would be a crime not to explore them for all other areas of your home as well.
The 150-year-old Italian company produces ceramic mosaics using techniques which involve firing the material at very high temperatures to produce exceptionally durable products resistant to knocks and abrasion. The huge range of colours available are also second to none, with saturated colour tones and unique glazes adding visual depth to a flat surface – making them perfect for feature walls. With the smallest mosaic size at just 1.2cm by 1.2cm, they also have impressive versatility in creating patterns and images, from intricate Art Deco style graphics to your own customised designs. So if you link mosaics only with certain areas of your home, these pictures of Appiani mosaics in living rooms, kitchens and even a bedroom will change your mind!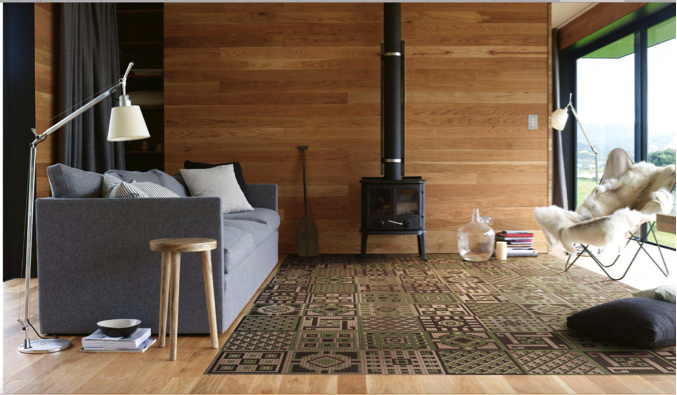 The 'rug' in this cosy living space is actually created with mosaics from the Memorie collection. The 12 patterns available look were inspired by traditional motifs. With each set of 12 patterns available in 10 different colour palettes, you can create an infinite number of creative configurations!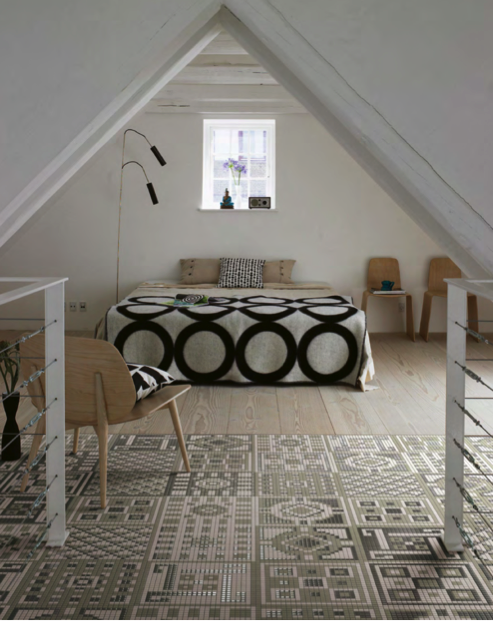 Mosaics in the bedroom? Why not? This lighter colour tone of mosaics in the Memorie collection pairs perfectly with the light wood flooring to zone different areas of the room. Some Appiani mosaics also come with anti-slip finishes for safety in wet areas.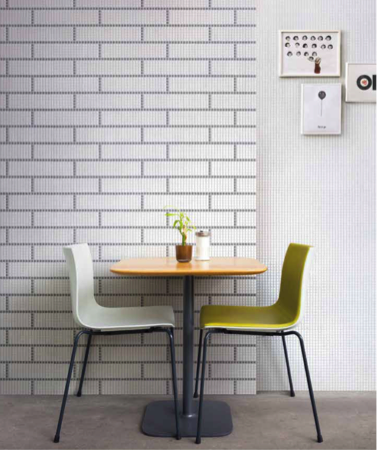 How about creating subway tiles with mosaics? This wall, which sports the brick-laying pattern of the Highline range has double the amount of texture, thanks to the glossy and raised surface of each tiny tile.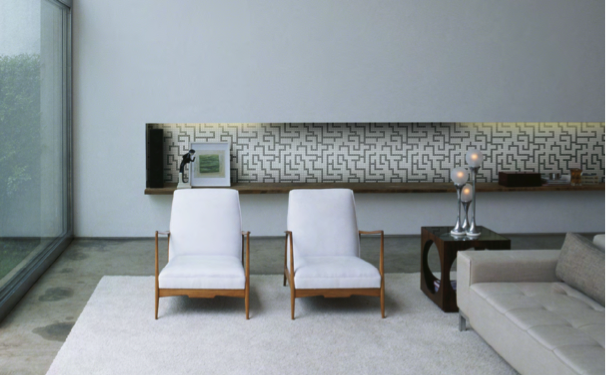 For a smaller dose of pattern, use mosaic surfaces as a decorative accent in contrast with plain surfaces. In the example above, the Labirinto pattern from the Geometrie collection jazzes up the otherwise minimalist living area.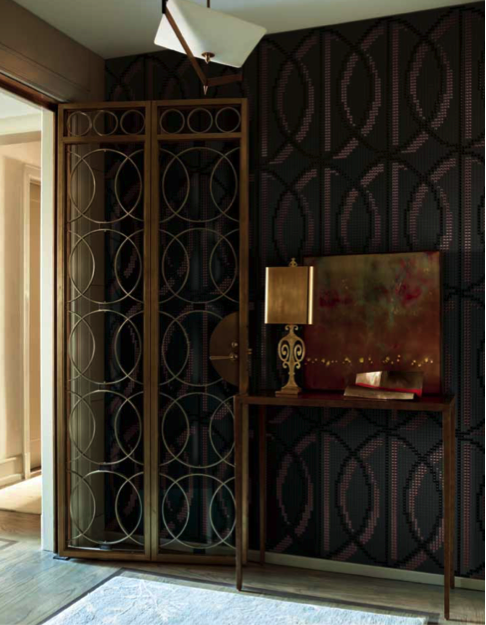 First impressions count, and this home uses the Grace pattern from the Allure range to make a statement of sexy sophistication in the hallway. The design of interlocking circles on the wall is highlighted by glossy raised pink metallic mosaic tiles.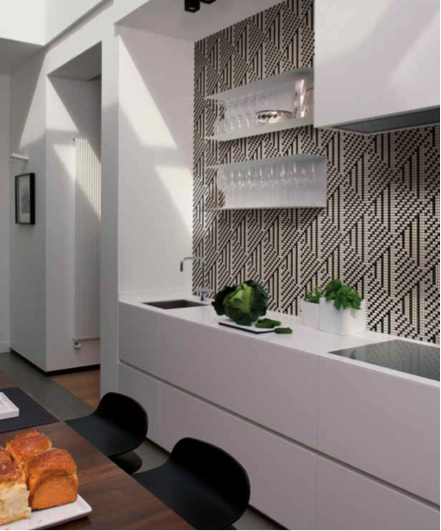 You will want to put mosaics back into the kitchen, especially if they look as stylish as these ones! The Marlene pattern from the Allure collection appears almost like woven fabric, thanks to the repeated mosaic pattern which has a tactile nature.
Have a favoured image you want to put on show? Put it in your wall (or floor) as mosaic. With their wide and diverse range of colours, finishes and surfaces, Appiani can translate your own designs to mosaic to create a truly personalised space.
All photos: Appiani
RICE is the exclusive distributor of Appiani in Singapore. See what Appiani mosaics look like and explore their decorative possibilities at riceLAB. Make an appointment to visit by emailing them here or by calling 6692 1199. riceLAB is at 213 Henderson Road 01.03 Singapore 159553. They are open from Mondays to Fridays 10am to 7pm, and Saturdays from 10am to 6pm.