30.01.19
Pile on the style with 5 tiles that pack a decorative punch
Uncategorised
Tiles, being hardy and easy-to-maintain, might not come immediately to mind when you're thinking of materials to dress up the home with. But that should change when you see these five tiles we've selected with strong decorative appeal. So don't relegate this versatile material to the bathroom or bedroom any longer, let them shine in all areas of your home.
1. Appiani Denim
Denim hasn't gone out of style for a reason. Put the look of this perennial fashion favourite on your walls with the Denim mosaic from Appiani. Its design not only captures the tonal variations of denim in seven colours and two blended mixes, the mosaic also recreates denim's signature twill-like weave as a surface texture.
2. Atlas Concorde Room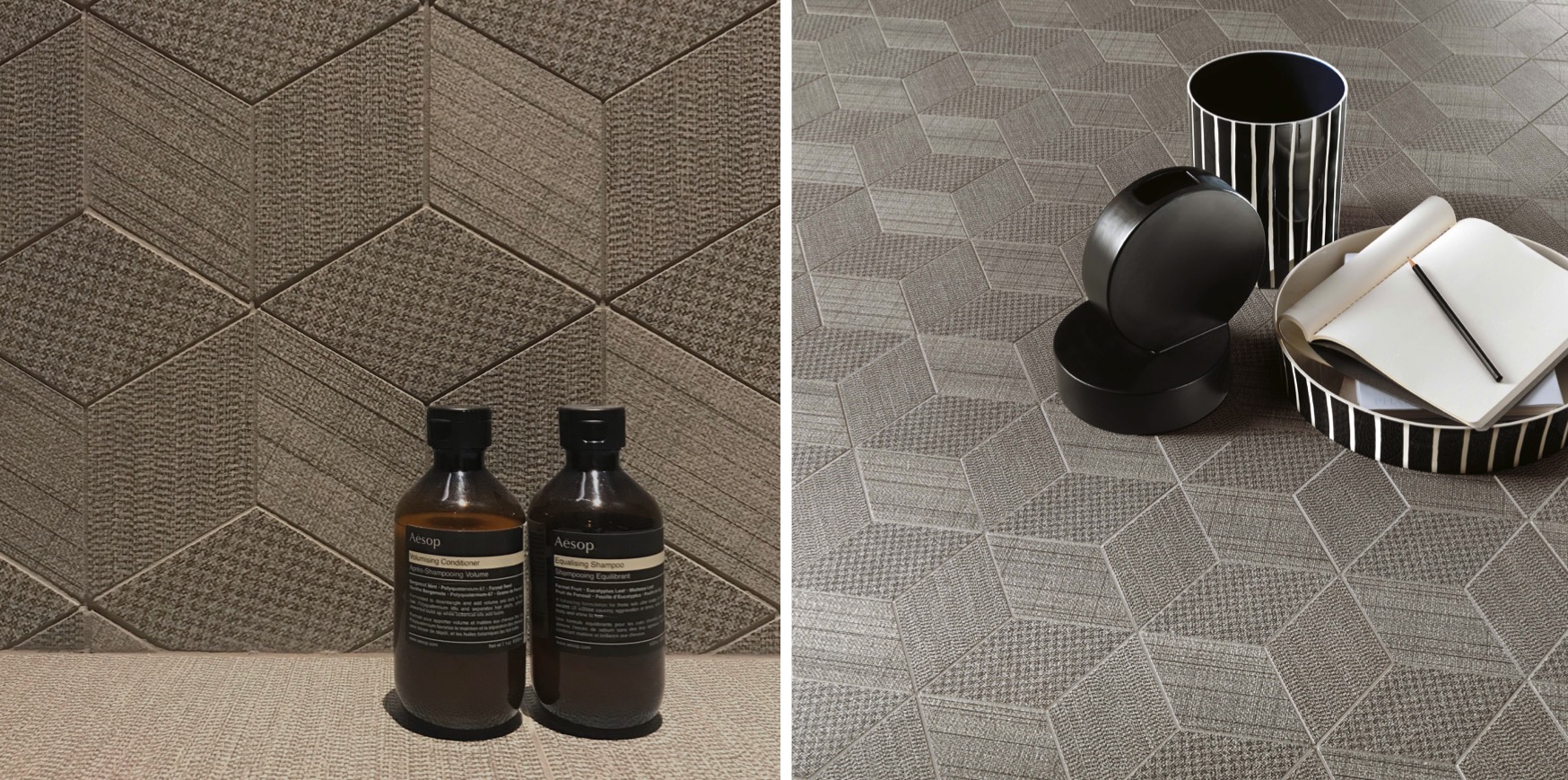 Think tiles make surfaces look 'hard'? Not when they sport the textural feel of fabrics, such as the Room collection by Atlas Concorde. Inspired by furnishing fabrics, carpets, and wallpaper, these tiles will infuse your interiors with a warm and elegant appeal. To the touch, the tile surface feels like that of a tatami mat. They are also available in a unique geometric shape which adds further decorative detail to the look.
3. Cotto d'Este Kerlite 5Plus

Amaze everyone with your new industrial metal plate flooring – that's really a tile floor! The realism of the Cotto d'Este Kerlite 5Plus tile is a result of using high-definition inkjet technology to produce a very realistic metallic effect. Available in three tones, the tile is also antimicrobial, contributing to a cleaner and healthier environment.
4. Ragno Brick Glossy
Take the style of subway tiles up a notch, with a glossy finish. The shine and handmade quality of the Brick Glossy tiles by Ragno will give your walls distinctive personality. The 10x30cm tiles come in old-school solid colours such as maroon and grey-blue, as well as in retro-style geometric patterns.
5. Ragno Rewind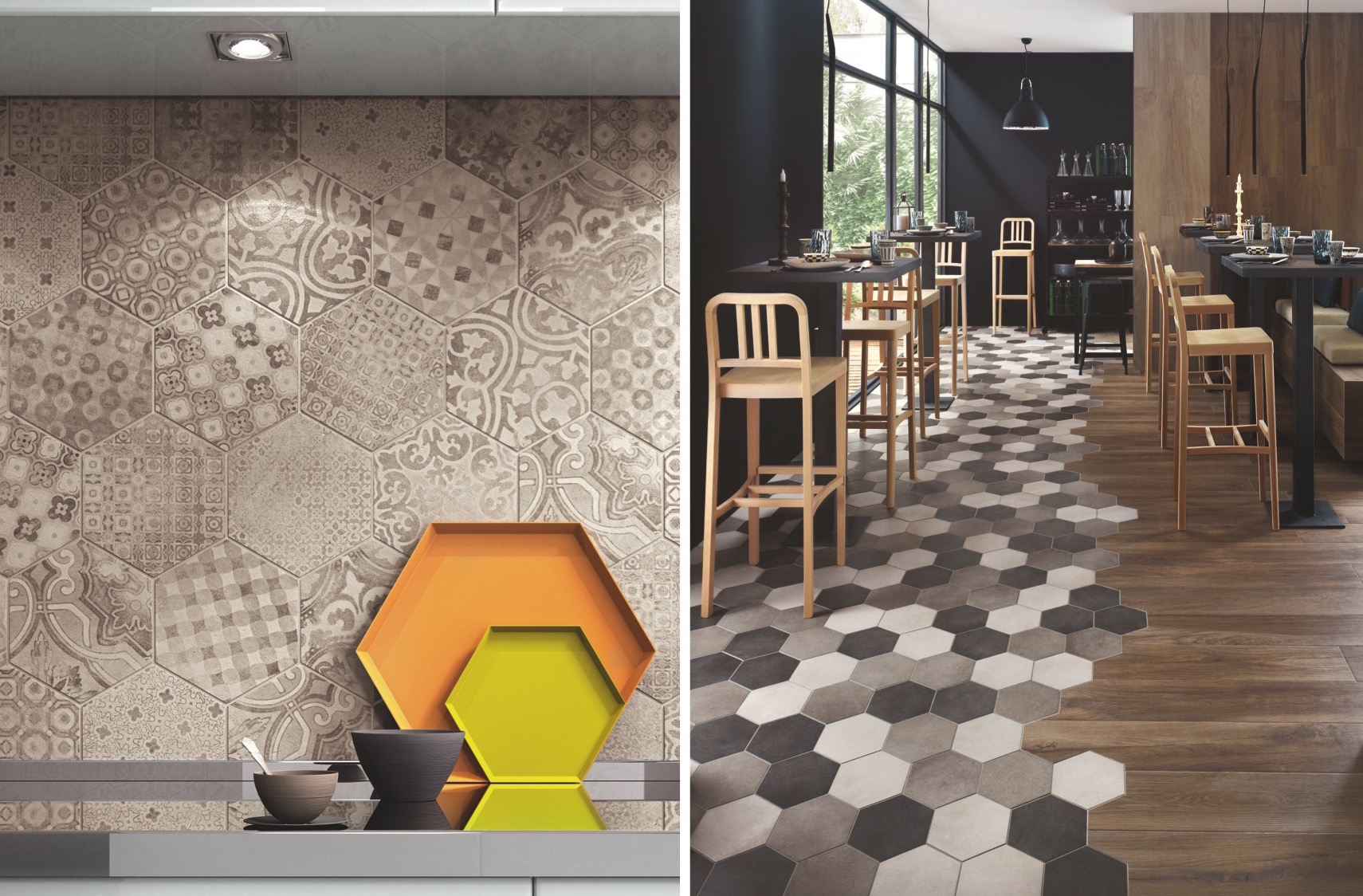 When you love the look of concrete but want to jazz it up, turn to the Ragno Rewind collection of concrete-inspired porcelain stoneware tiles. The range is available in six colours and as regular square and rectangle tiles in various sizes, but the standout design is the hexagon tile to shake up your conventional industrial theme.
See the featured tiles at riceLAB. Make an appointment to visit riceLAB by emailing us here or by calling 6692 1199. riceLAB is at 213 Henderson Road 01.03 Singapore 159553. RICE is open from Mondays to Fridays 10am to 7pm, and Saturdays from 10am to 6pm.