11.04.18
6 reasons why using timber-inspired tiles is better than using natural wood!
Tiles
Having timber flooring at home can be a real luxury, especially if you are dreaming of imported (and expensive) materials such as oak or walnut. There are affordable alternatives that look like timber, such as laminate and vinyl flooring, but even they don't give you all the benefits that timber-inspired tiles can. So, if you love the look of wood flooring, find out six reasons why timber-inspired tiles are an even better choice!
1. They can be used in wet areas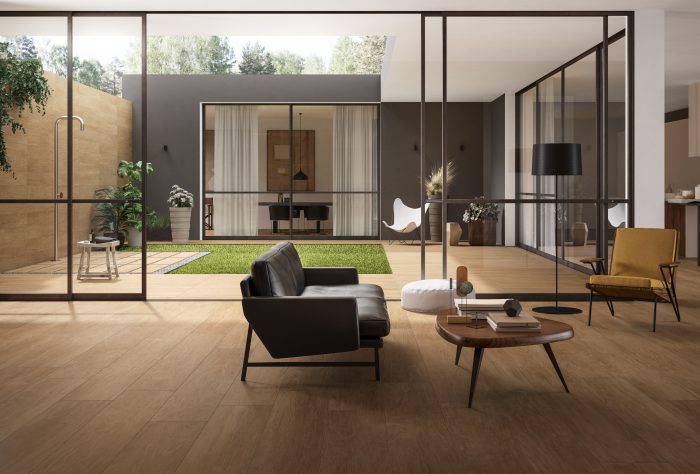 Water and wood don't go well together, but with timber-inspired tiles, you can have timber flooring in your balcony and bathroom with no worry about maintenance! This also means that the timber flooring of your living area can extend into your balcony space and connect the two spaces visually.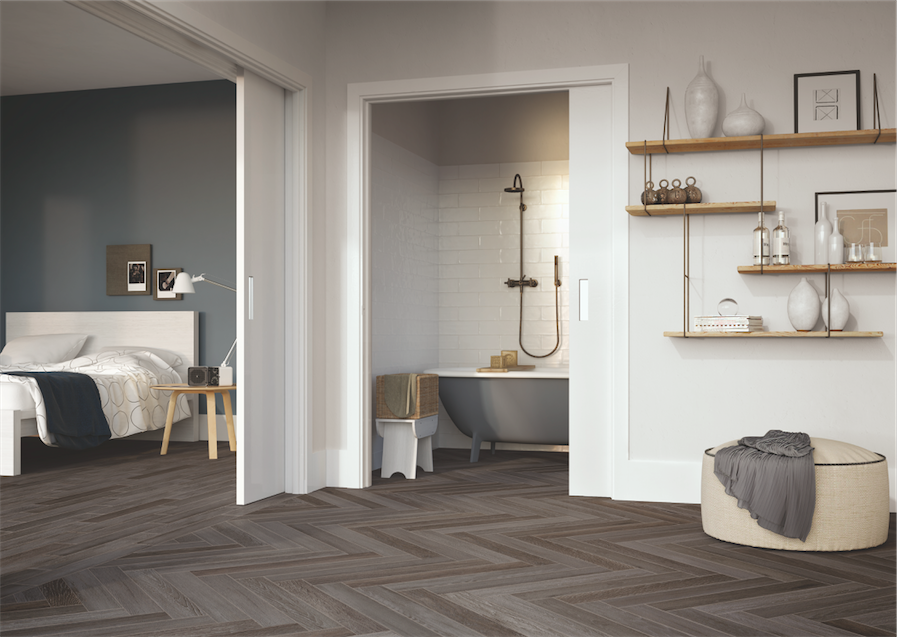 Use the same idea for your bedroom and ensuite bathroom. You no longer have to choose different flooring materials that 'break' up the space visually. The same timber-inspired tile can flow seamlessly into the bathroom, where there is no way natural timber can be used without maintenance issues.

2. They give you more control over the look you want
Timber is a natural organic material, and naturally there will be variations in colour and grain patterns for each plank. However, with timber-inspired tiles, you will have more control over colour tones and grains. Speak to your Material Planner and Consultant (MPC) at riceLAB to find out which range of timber-inspired tiles have more predictable tones and textures, and which comes with 'knots' for a more naturalistic look, depending on your preference.

3. They can offer many laying options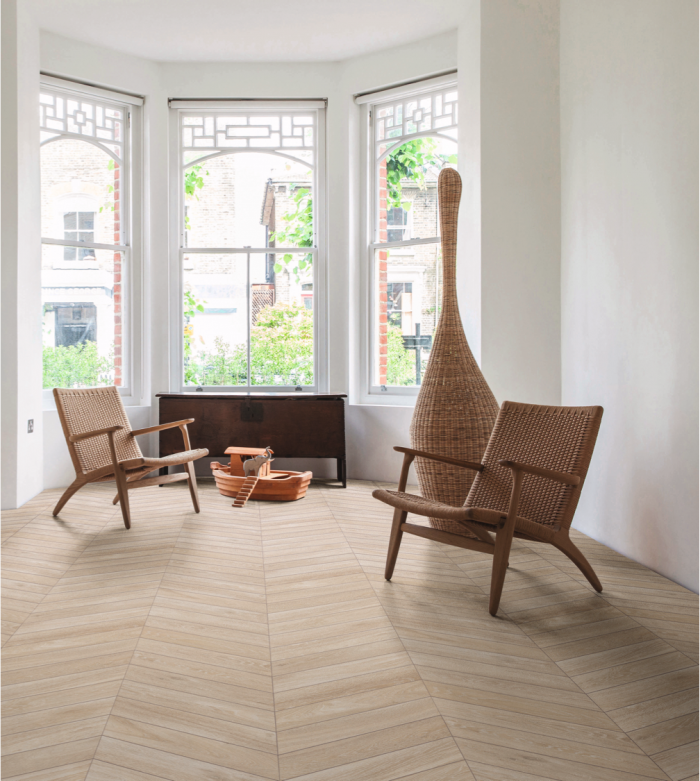 Timber-inspired tiles come in long strips of various sizes which look like timber planks. These are good for doing bricklaying and herringbone patterns. To ensure that the tiled surface looks evenly flat, we recommend that the tiles do not overlap the length of its adjacent tile by more than 25%. In fact, the suggested offset is 5cm.



Take your pick from these tile-laying patterns for timber-inspired tiles!
Timber-inspired tiles also come in a chevron cut, which is gaining popularity these days. The chevron laying pattern is not possible with laminate or vinyl flooring. With natural timber strips, you may achieve the chevron pattern but there will always be wastage. With tiles, no extra workmanship is required for cutting those ends!
4. They are cheaper (than imported American and European timber)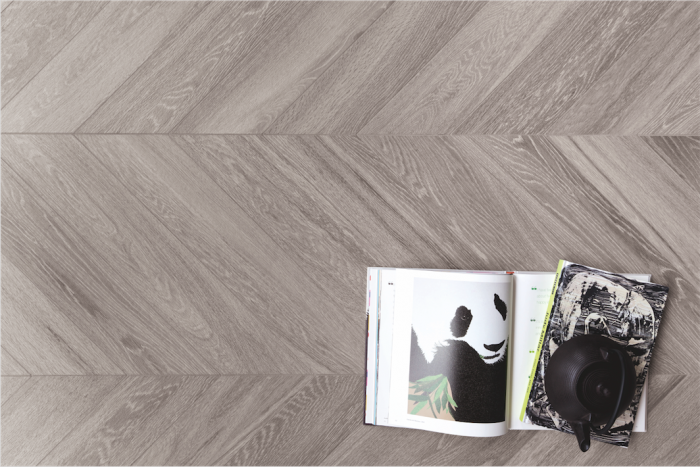 Using timber-inspired tiles instead of natural timber widens the variety of timber tones you can choose from! A great example (above) is from the Woodgrace collection of Italian tile company Ragno, which recreates the beauty of bleached oak parquet, a costly European material. Cost is no longer a stumbling block to getting the look you like for your floors.

5. Eco-friendly
Timber-inspired tiles save trees! Besides not being made of timber, tiles from well-known brands such as Ragno and Panaria are made with a percentage of recycled content. Ragno has also been awarded various international eco-certifications such as LEED, Ecolabel and EPD while Panaria is part of the U.S. Green Building Council, which promotes buildings that are environmentally responsible, profitable and healthy places to live and work.
6. Easy maintenance
Natural timber floors come with real maintenance and care issues – you have to be careful not to scratch the timber by dragging furniture across it, for example. Light scratches can only be removed by sanding down the timber, and any spills have to be wiped up promptly. Not with timber-inspired tiles. Not only do you enjoy the look of timber, keeping your floors in good shape is also much easier – they don't scratch and you can mop up spills easily!
The timber-inspired tiles featured above are all available from riceLAB. Visit riceLAB to see more timber-inspired designs applied in living and bathroom spaces. Make an appointment to visit riceLAB and by emailing them here or by calling 6692 1199. riceLAB is at 213 Henderson Road 01.03 Singapore 159553. They are open from Mondays to Fridays 10am to 7pm, and Saturdays from 10am to 6pm.