05.02.20
Cosy up your home with these 5 stylish textured tiles
Tiles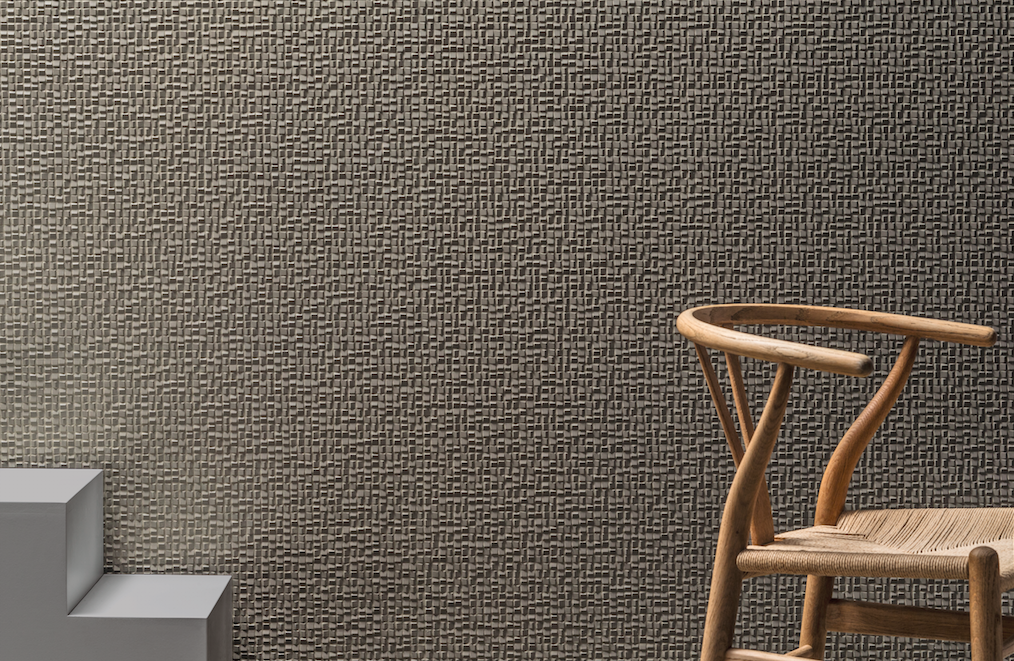 With its irregular surface, the Air tile of Mutina Phenomenon resembles a stylised rock wall which camouflages the joint lines of the tiles.
Walls are great canvases for creative expression in your home. Put up your favourite art, paint a mural, or use the whole wall as a canvas by adding texture! A textured wall has the effect of making a space feel cosier, and less flat and hard with their visual and physical tactility. Pile on the texture with tiles, a great material option that's durable and low-maintenance, too. Compared to other material options, tiles are also able to create more dynamic 3D surfaces. Find out what we mean with these 5 tiles we love!
The Atlas Concorde Room collection layers pattern and texture to create the rich plush feel of fine furnishing fabrics, wallpaper and carpets. Suit your space up with these matte porcelain tiles which bring a softness and intimacy, particularly to large areas. Room is available in various 'fabric' patterns such as houndstooth, twill and checks, with a rich texture akin to a close-knit weave.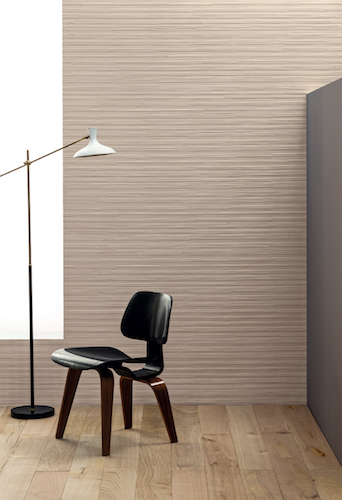 Some of the most familiar and comforting textures come from nature, and they make their presence felt in designer Tokujin Yoshioka's award-winning Phenomenon collection for Mutina. Inspired by honeycombs, rain, rock, air, and wind, the tiles of Phenomenon look almost sculpture-like with their 3D forms.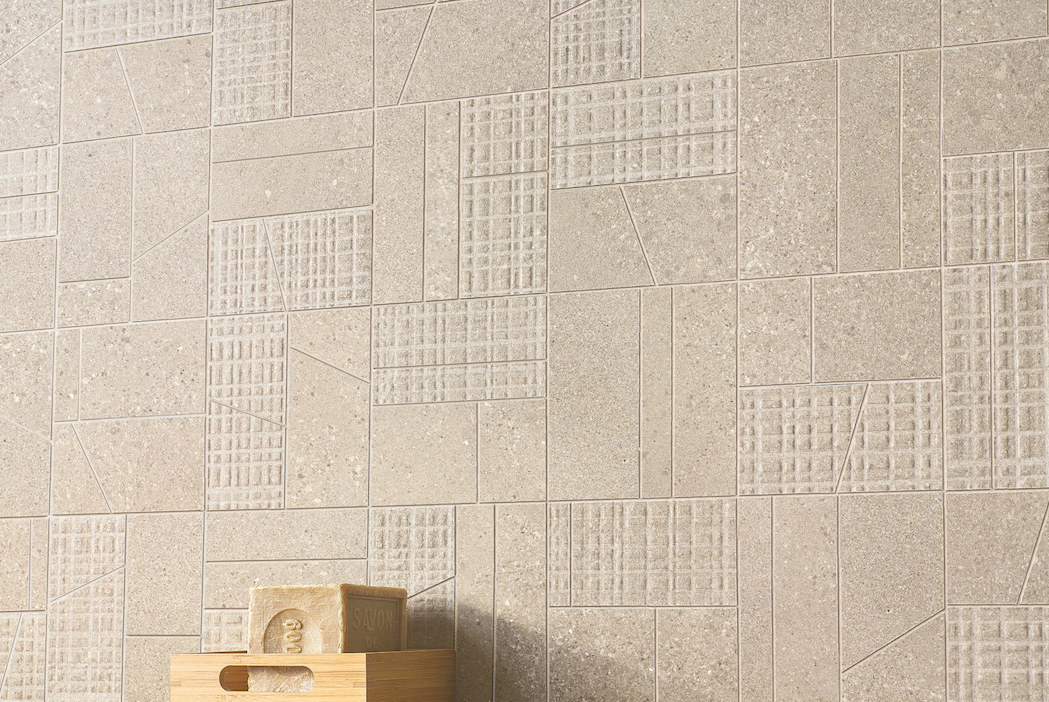 Smart etched patterns jazz up the tiles of the Ergon Grainstone collection to give them character and added textural dimension beyond their stone-inspired hues and patterns. The pictured wall above features a surface which is visually exciting for its mix of various patterns in the same Sand colour tone.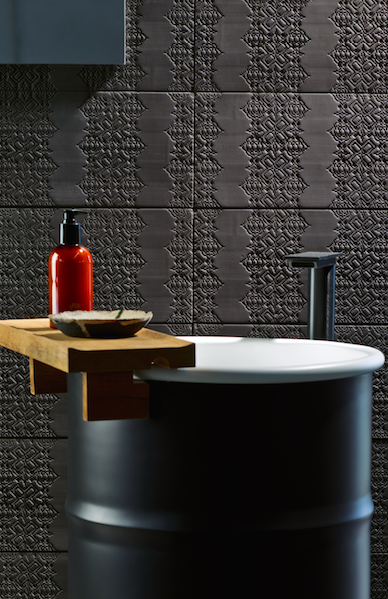 Artisanal and handmade from porcelain clay, the Bas Relief collection by Patricia Urquiola for Mutina has its roots in the ancient art for which it is named after, but projects a ultra modern look with its unconventional patterns. The three deeply embossed patterns of the wall tiles is best shown off with light, such as the Garland design pictured above.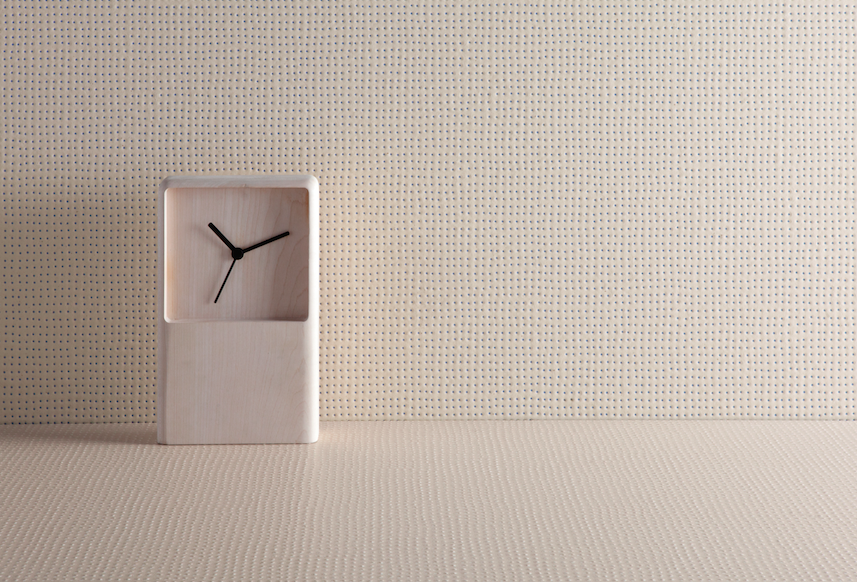 What if dots had texture? To answer this question, the Bouroullec brothers created Pico for Mutina, a collection of tiles with a repeated pattern of either raised or sunken dots. Adding colours of red and blue further amplify the affect of the dimpled surfaces, giving them extra depth and texture.
Explore the tiles featured above at riceLAB. Make an appointment by emailing us here or by calling 6692 1199. riceLAB is at 213 Henderson Road 01.03 Singapore 159553. RICE is open from Mondays to Fridays 10am to 7pm, and Saturdays from 10am to 6pm.
Get the European tiles you love at great prices! Make an appointment to browse the attractively priced Tile Me You Love RICE range at riceLAB now!