05.06.19
Find out what the visitors to the Jervois Prive show suite are excited about!
Tiles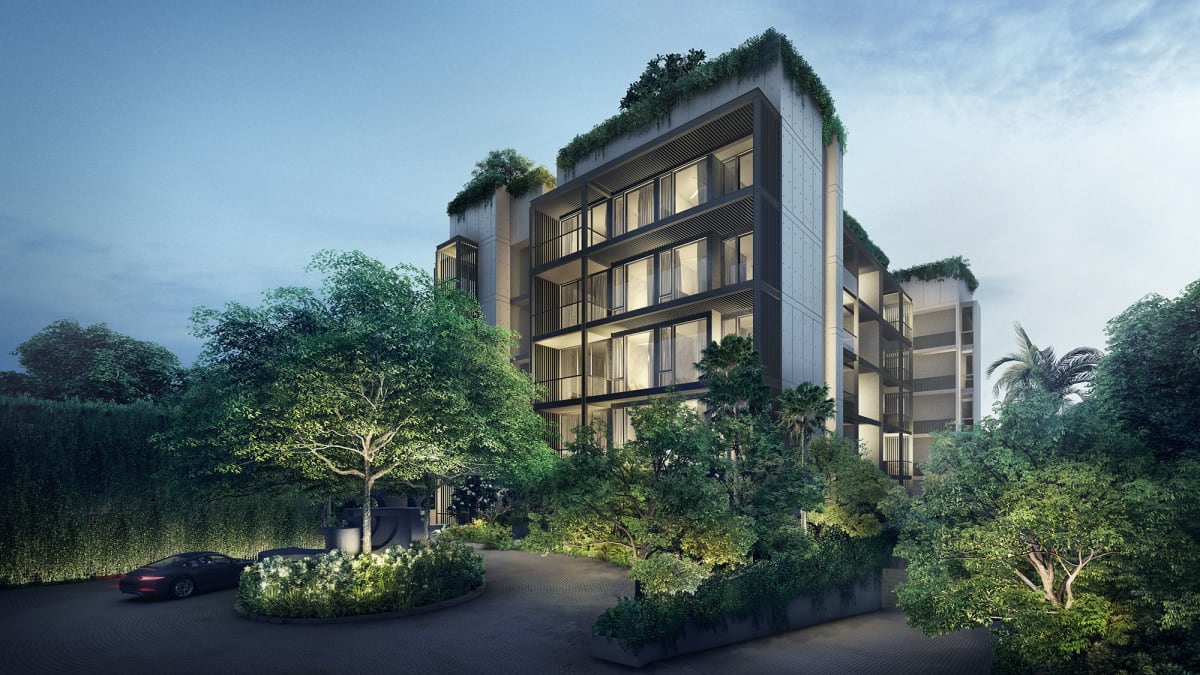 Jervois Prive is a new freehold condominium located in the exclusive Tanglin area, close enough to major transport links and reputable schools, yet set within a quiet verdant neighbourhood. Befitting the desirability of its District 10 location, developer Midas Land engaged four-time President Design Award-winning architect Yip Yuen Hong of ipli Architects to create a thoughtful statement of modern luxurious living. RICE is honoured to have our tiles as part of the curated mix of materials that bring the architect's design intention to reality. The project will feature tiles from RICE in the bathrooms and kitchens in all of its 45 units; explore the Jervois Prive show suite with us.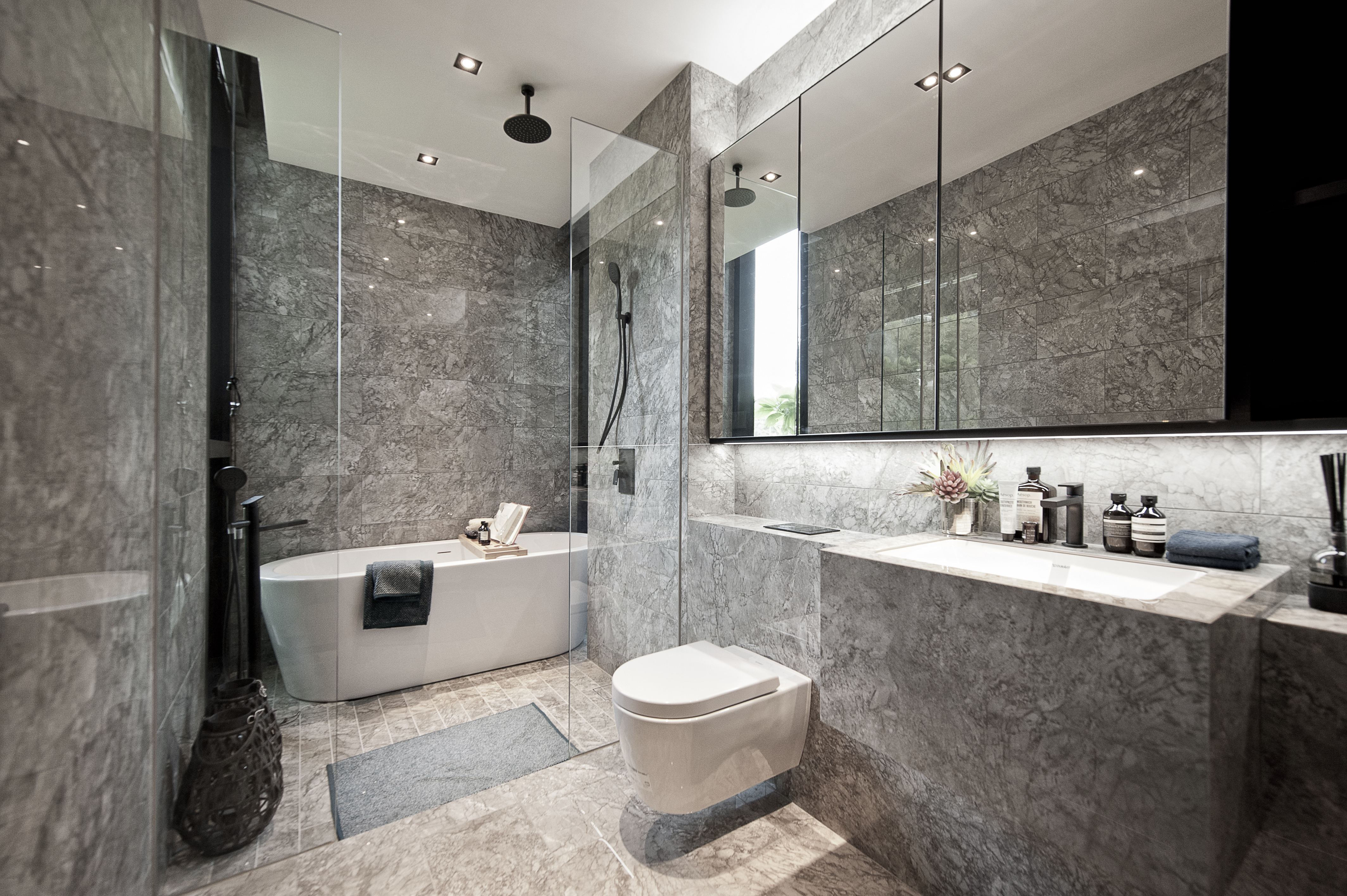 Styled and furnished by Peter Tay Studio, the 1,389sq ft show suite is a three-bedroom deluxe unit, the largest of the five apartment types available. Its interiors are dressed in a composition of tactile materials designed to provide upscale living with contemporary appeal. Combining the qualities of style and functionality, Breccia Braque Tele di Marmo tiles from tile company Emil have been used in the show suite's two bathrooms. Inspired by the complex and beautiful grains of Breccia marble, the tile gives the spaces luxuriously refined interiors which are also soothing to the eye. Visitors to the show suites seem to think so as well, as they have singled out the bathrooms for praise.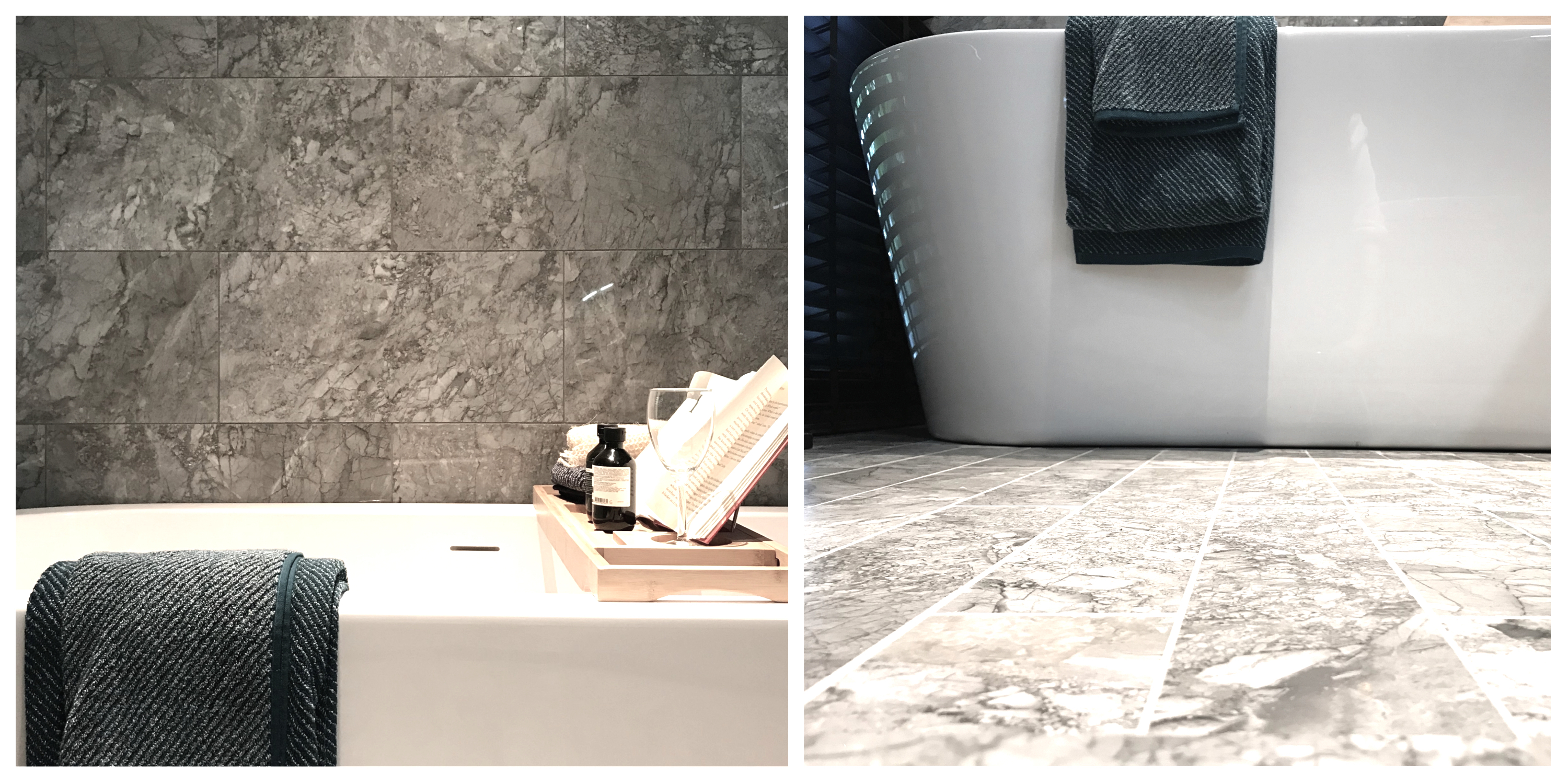 Available in various finishes, the marble-inspired. Breccia Braque tile not only looks good, it also opens up possibilities for design. Larger pieces of polished tiles have been used on the master bathroom walls for a glamourous shine, while the ones immediately surrounding the bathtub are in narrow strips with a honed texture for greater slip resistance when wet. Tiles also provide more durable and easy-to-clean surfaces as compared to natural materials such as marble. Tiled surfaces not only last, but look better in the long run.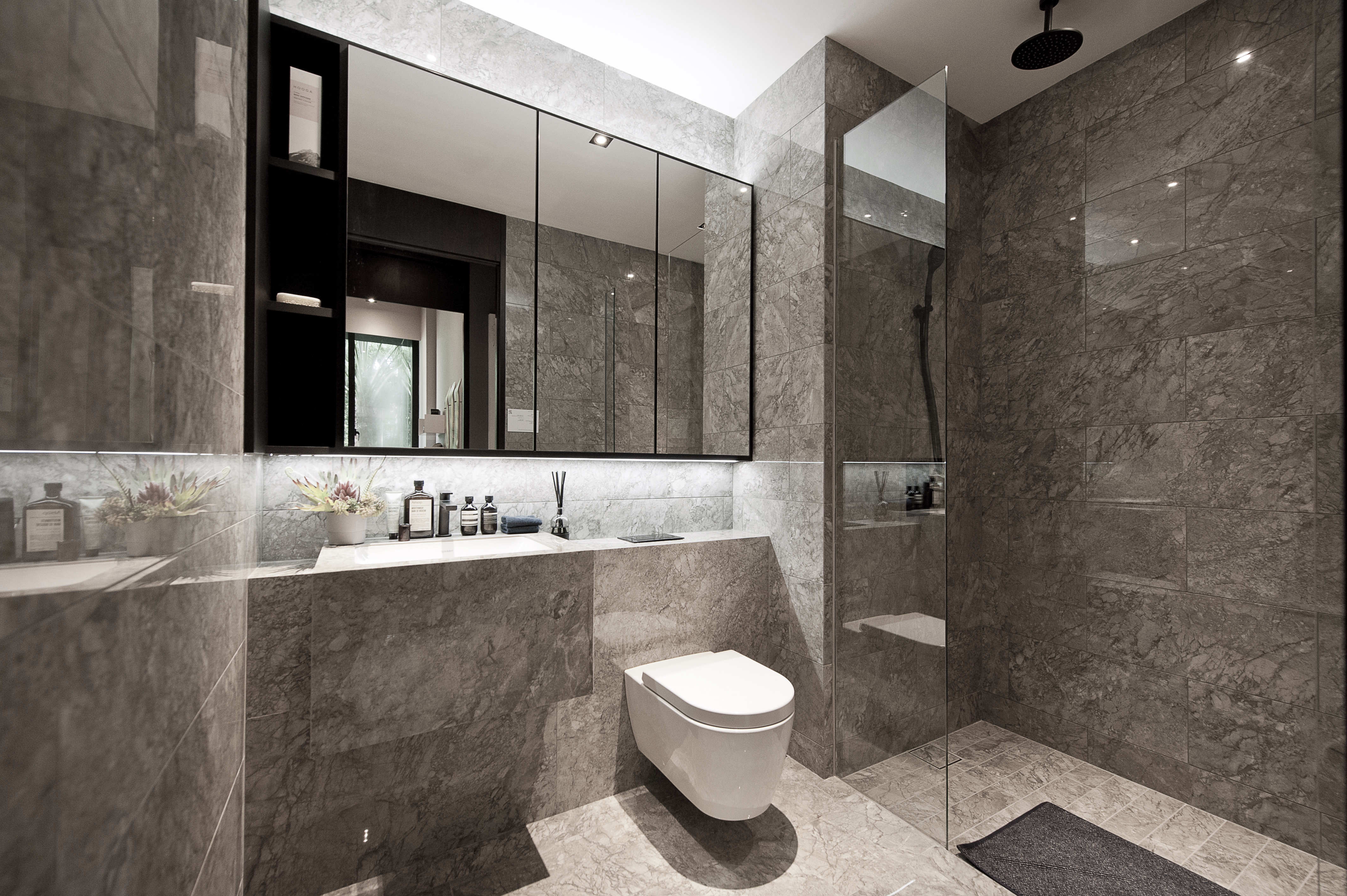 The colour black has been unconventionally chosen for the kitchen, for its cabinetry, countertop and backsplash. They compose a medley of different textural surfaces which come together for sophisticated appeal. On the floor are RICE's Rosalia Grigio tiles. The creamy hue of these marble-inspired tiles sport subtle graining which pairs and contrasts perfectly with the dark surfaces.
Find out more about the featured tiles, at riceLAB. Make an appointment by emailing us here or by calling 6692 1199. riceLAB is at 213 Henderson Road 01.03 Singapore 159553. RICE is open from Mondays to Fridays 10am to 7pm, and Saturdays from 10am to 6pm.