12.01.22
Get close to Mutina with a new showcase at riceLAB!
Tiles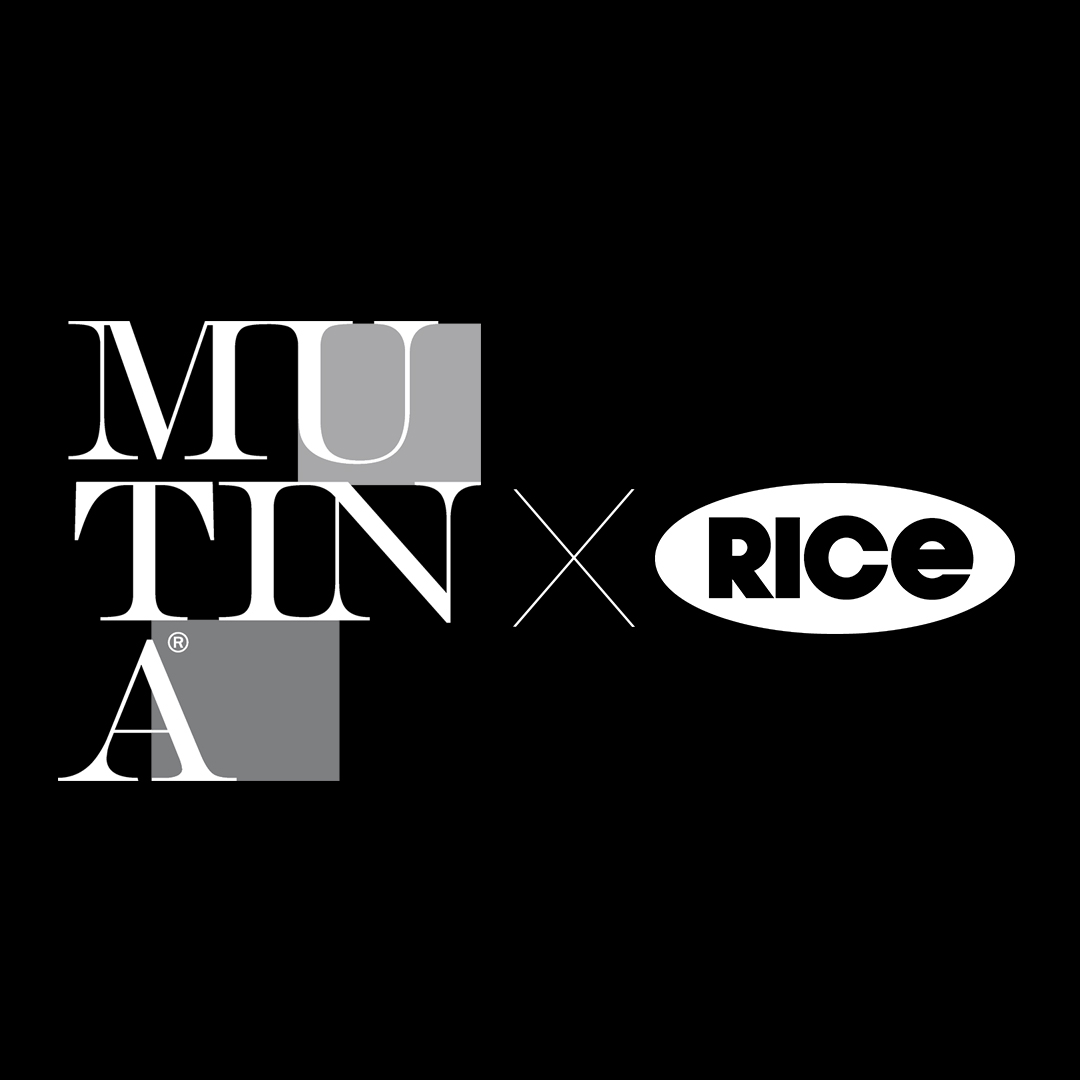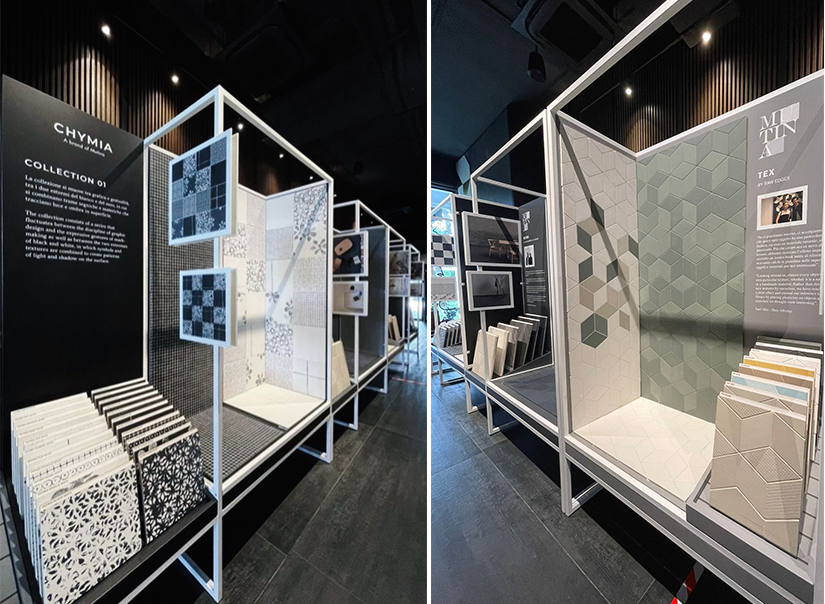 The new M U T I N A showcase at trendLAB on the ground floor of riceLAB includes the Chymia and Tex tile collections.
You've seen pictures of Mutina tiles used in the most stunning interiors, but nothing beats the experience of seeing the actual tiles for yourself. Step into the world of Mutina at riceLAB, the only place in Singapore you can get tiles from the Italian tile brand celebrated for its bold design vision. As the exclusive distributor of Mutina, RICE is delighted to introduce the label to visitors through M U T I N A, a brand new showcase of their tiles at trendLAB! Located on the ground floor of riceLAB, the prominent bespoke stands spotlight six of Mutina's popular designs from well-known designers such as Barber & Osgerby and Raw Edges. Through the full-size samples on display in all their gorgeous colours, visitors can touch and feel the unique qualities of Mutina tiles, plus see them installed on a surface.
Mutina is aligned with RICE's push to go green, with a strong emphasis on sustainability. Besides continual research and development on sustainable production techniques, Mutina also reuses and recycles pre-and post-consumer waste materials in their investment towards a more sustainable future.
Catch the M U T I N A display at riceLAB now, which kicks off with six collections with more to come! Read up on the six collections on display, below.

Mattonelle Margherita by Nathalie Du Pasquier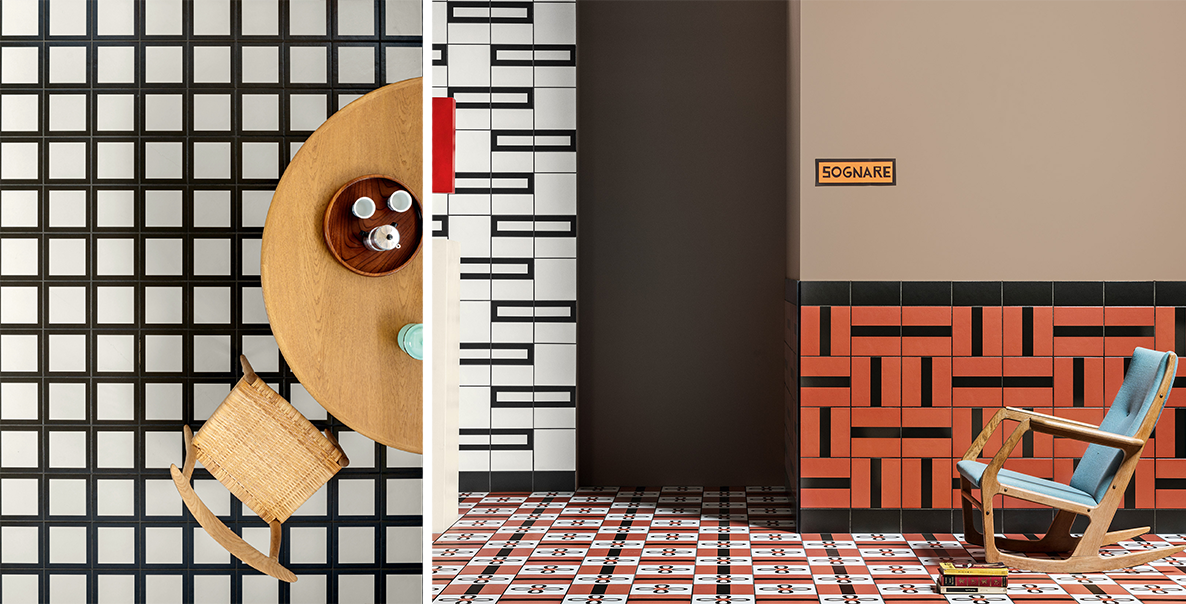 With its powerhouse collection of 27 graphics for square 20.5cm by 20.5cm tiles, and six patterns for 10.1cm by 20.5cm tiles, the Mattonelle Margherita tiles by Nathalie Du Pasquier has everything for anyone who wants some pattern in their spaces. With a luxuriously saturated palette of impactful colours, the designs are made to be combined in numerous creative ways for both clean minimalist spaces as well as expressive bold interiors. These impressive qualities were recognised recently by Interior Design Magazine as they awarded the Mattonelle Margherita collection Best of Year 2021 in the Tile + Stone Flooring category.
Mews By Barber & Osgerby
The inspiration of the Mews collection by Barber & Osgerby is evident in the names of the tile colours – Chalk, Fog, Pigeon, Lead, Ink and Soot, all elements that fondly relate to London streets and buildings. The city's landscape, personality and history informed the collection of tiles in four sizes including two chevron shapes, and six colours which have 15 different tones to provide a sense of movement and depth to the surfaces.
Tex by Raw Edges
A brilliant concept by design studio Raw Edges to capture the various textures of yarn led them to create the Tex collection of tiles. The rhombus-shaped tiles are rich in tactility with three different embossed surfaces and are available in eight colour tones. Pre-made runners which feature a combination of colours are also available, and can be used on walls as well as floors.
Chymia by Laboratorio Avallone

Chymia is borne from the Milan-based studio of Laboratorio Avallone and their practice of applied arts, especially in the field of painting and sculpture. They have created a range of 10cm by 10cm tiles that carry various decorations created by artistic techniques such as handpainting, stamping, printing, and embossing, for a series of 11 surface and textural patterns available in both black and white. The tiles are meant to be applied to the user's own design preference and can be mixed randomly for unexpected fresh results!
Lane by Barber & Osgerby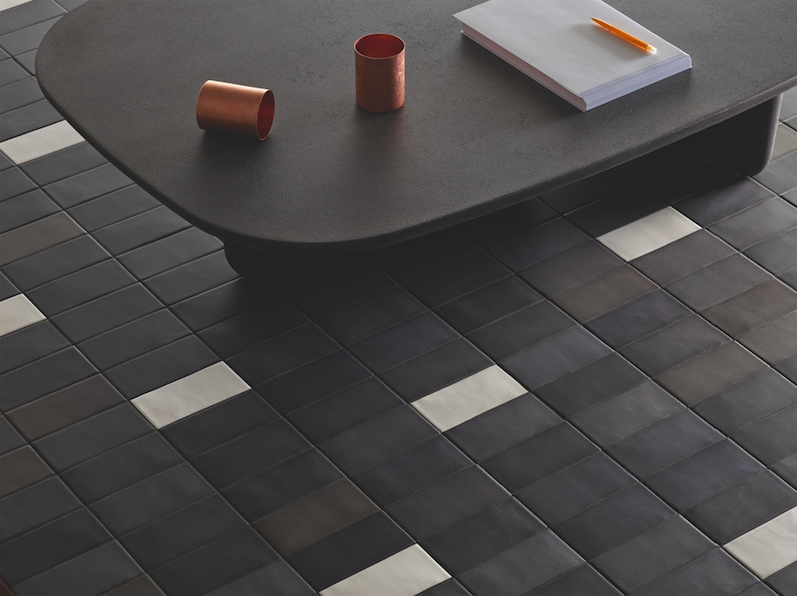 Lane is the other collection of Barber & Osgerby inspired by the historical yet dynamic city of London. The 7.9cm by 16cm size rectangular tiles bring versatility to the collection of smoky as well as vibrant hues which come in 12 pre-mixed selections. Base has five tonal colour palettes, Mono features only dark and light tiles, while Poly introduces a contrast of colour into the tonal palettes.
Primavera by Barber & Osgerby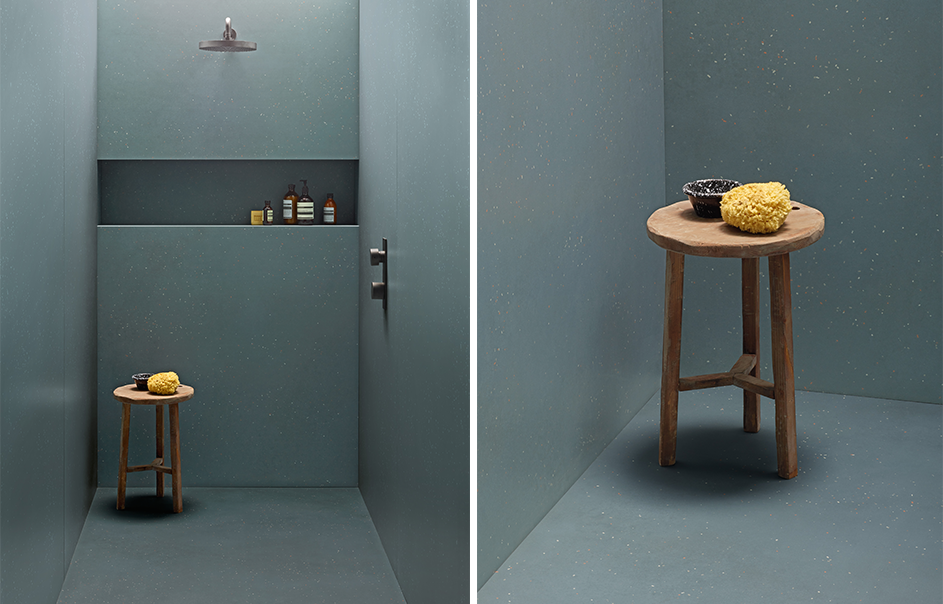 Barber & Osgerby designed the Primavera collection to approximate the qualities of a natural material in its simplicity and rawness, but with colour and delicate coloured specks thrown in to give the tiles a modern and fresh look. The unglazed porcelain stoneware tiles are available in four sizes and five coloured tints.
Visits to riceLAB are strictly by appointment only and limited to four people per group. We encourage guests to make their tile selections online at www.rice-fields.com before coming down to minimise their time spent at riceLAB. Make an appointment by emailing us here or by calling 6692 1199. riceLAB is at 213 Henderson Road 01.03 Singapore 159553. RICE is open from Mondays to Saturdays from 9am to 6pm.

Get the European tiles you love at great prices! Browse the Tile Me You Love RICE range on our website in the Materials tab, using the filter Tell Me You Love RICE.
Keywords
Mutina, trendLAB, Mattonelle Margherita, Mutina Mews, Mutina Tex, Mutina Chymia, Mutina Lane, Mutina Primavera