29.12.21
The most popular tiles of 2021 from RICE!
Tiles
Another year, another top 10 list, or in this case, a top 9 list! We recap the top posts you loved on our Instagram account this year. Not surprisingly, the list features coloured square tiles more than once, crowning it this year's most popular trend!
1. The Tan Kitchen
This kitchen features a warm buttery tan, an unusual colour done in mosaic tiles to give the space a smart mid-century Modern vibe. Quirky circle cut-outs make a great contrast to the square grids in this kitchen designed by local interior design firm The Monocot Studio.
2. Minty Fresh
We feel relaxed just looking at this pastel-coloured bathroom designed by Studio Fortyfour. The mint green of the Ragno Unitech tiles in Menta from RICE is paired with coloured grouting in rose, a detail that makes all the difference. Timber-inspired Polis Listone tiles from RICE on the floor add texture to the minimalist space.
3. The Shimmer of Shell
Who doesn't love walls which come alive with the iridescent shimmer of shell? The unique Ragno Gleeze tiles provide just that, for a resort vibe that's great for bathrooms and outdoor areas, as seen in this post.
4. Unlimited Inspiration
Mutina, one of Italy's most creative tile brands, constantly inspires us with their designs. The picture above shows one of the 24 inspirational spaces of Mutina Interiors, an online tool by Mutina to showcase the use of their tiles. Seen here is the award-winning Celosia three-dimensional element used for the divider, and Tierras tiles on the floor, both designed by Patricia Urquiola.
5. Concrete Facts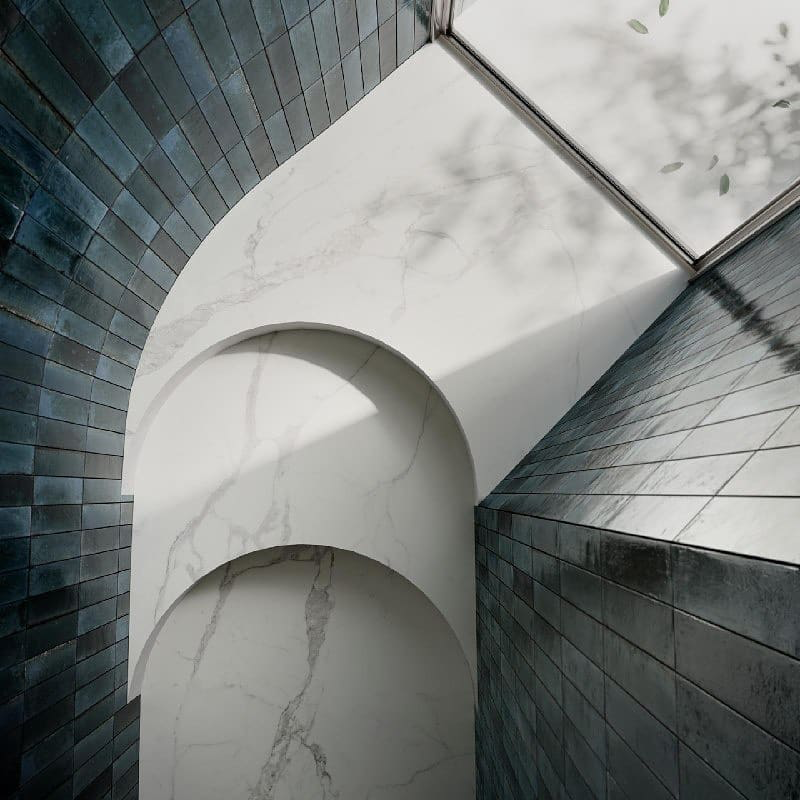 This stunning photo of a stairwell taken from the top down definitely caught more than a few eyeballs and likes. Focus your attention on the walls, which feature the Ragno Look subway tiles. No two tiles are alike as they are made to look handcrafted and imperfect, with a sublime glossy finish.
7. Colour Mastery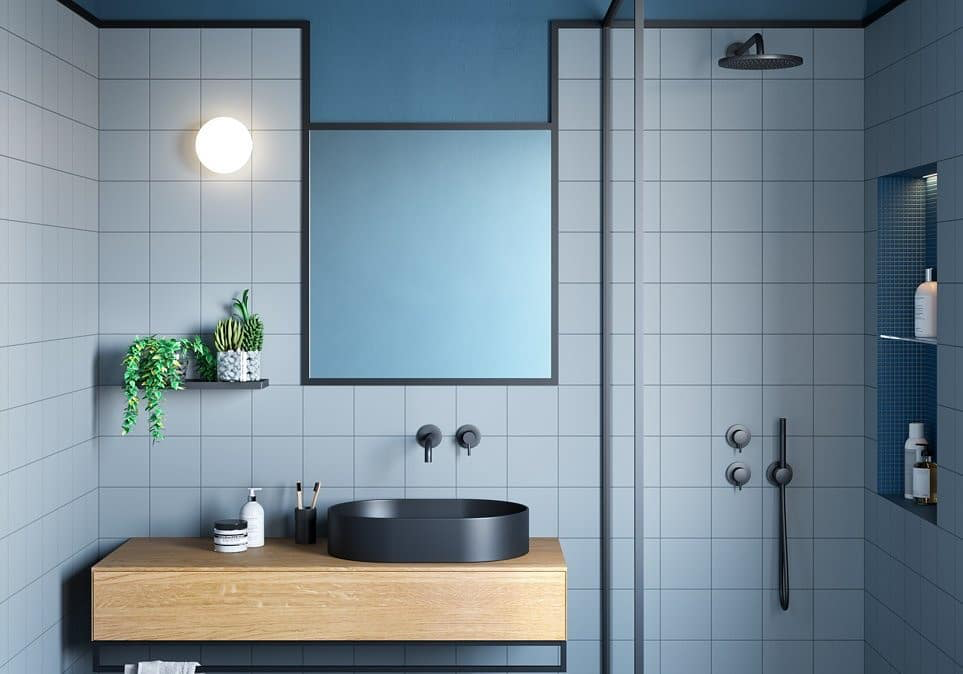 The likes for this picture shows the partiality towards orderly grids, particularly in bathrooms, using plain square tiles. The difference here is the saturated hues that mosaic and colour specialist Appiani can provide. Dusky colours such as Ceruleo, from their Regolotto range of 15cm by 15cm square tiles, give the bathroom a fashionable identity.
8. Light Show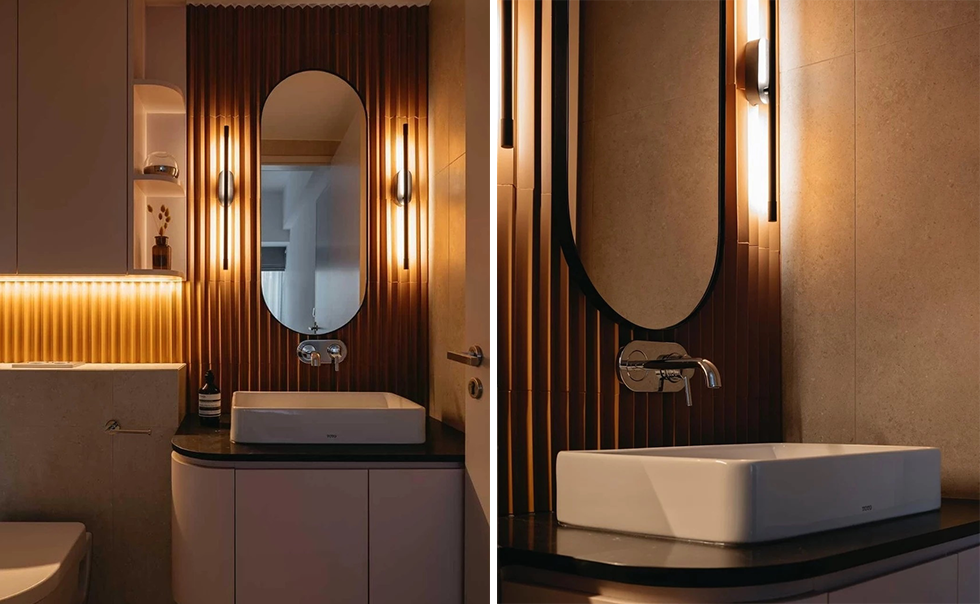 The Mutina Rombini tiles, with their three-dimensional accordion-like surface, look amazing both in bright light as well as darkened spaces. Local interior design firm Studio Elar installed some well-placed lighting to highlight the unique qualities of the tile.

9. Terrific Terrazzo
As popular as ever, terrazzo gets a refresh in Ergon Medley terrazzo-inspired tiles, as seen in this pretty pink kitchen by Studio Fortyfour. The soft pink of the kitchen is echoed in the colour of the flecks and the tile grouting for a playful and youthful vibe.
Visits to riceLAB are strictly by appointment only and limited to four people per group. We encourage guests to make their tile selections online at www.rice-fields.com before coming down to minimise their time spent at riceLAB. Make an appointment by emailing us here or by calling 6692 1199. riceLAB is at 213 Henderson Road 01.03 Singapore 159553. RICE is open from Monday to Saturday from 9am to 6pm.
Get the European tiles you love at great prices! Browse the Tile Me You Love RICE range on our website in the Materials tab, using the filter Tell Me You Love RICE.
Keywords
Ragno Unitech, Polis Listone, kitchen, mosaic, bathroom, timber-inspired, Ragno Gleeze, Mutina Interiors, Mutina Celosia, Mutina Tierras, Ergon Tr3nd, concrete-inspired, Ragno Look, Appiani Regolotto, Mutina Rombini, terrazzo-inspired, Ergon Medley