27.05.20
Protect your family with tiles that prevent the growth of bacteria!
Tiles
Part of the Panaria PROTECT line, the Panaria Horizon stone-inspired tiles used on the floor of this kitchen provides the space with added defences against bacteria, mould and fungi.
The Covid-19 pandemic has reminded us once again of the importance of good hygiene practices such as washing our hands and frequent cleaning. Doing this also helps us stop the spread of germs in general. While it is crucial to be vigilant in the fight against bacteria, technology is now and will increasingly be key in helping us win this battle. For example, in creating self-sanitising surfaces or contactless systems. However, did you know that you can already get anti-microbial tiles that 'kill' bacteria, prevent bacteria-causing odours and inhibit the growth of mould and mildew?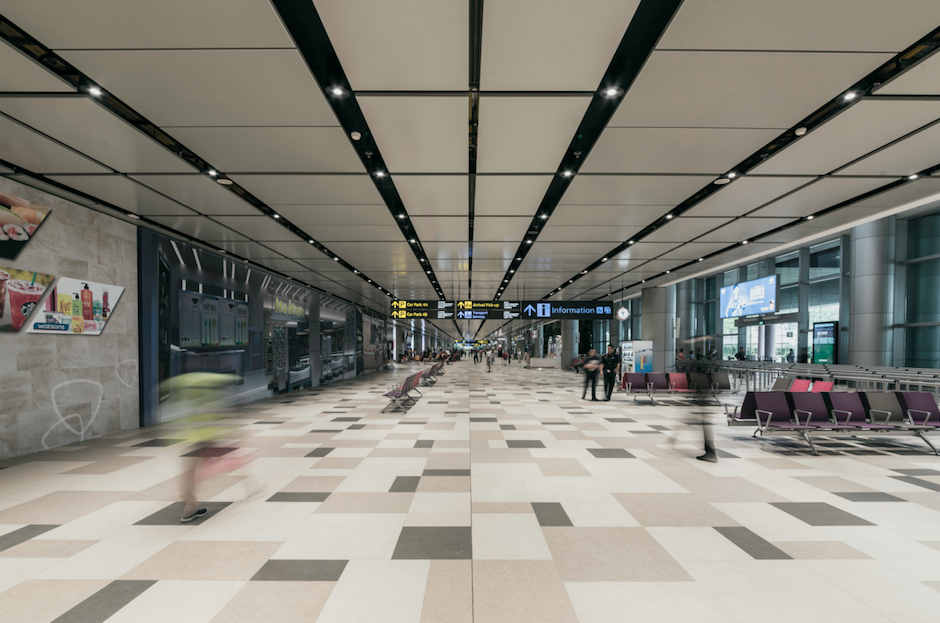 The Panaria Buxstone tiles used at Changi Airport Terminal 4 are integrated with Microban and have anti-microbial properties to ensure enhanced levels of cleanliness for travellers.
Panaria PROTECT tiles by Italian company Panaria has Microban technology integrated into the tiles themselves to eliminate up to 99.9% of bacteria on their surface. This protection acts as an invisible anti-microbial shield throughout the life cycle of the product and never wears off. Being anti-microbial, the tiles guard against the growth of not just bacteria, but also mould and fungi using active ingredients derived from Silver. This constant active protection, blocks the metabolism of bacteria upon contact to prevent further bacteria growth. RICE is honoured to have supplied Panaria PROTECT tiles to the arrival hall of Changi Airport Terminal 4 and the public washrooms at Jewel Changi Airport, providing these important facilities with added protection against harmful germs. The good news for design professionals and homeowners is that the addition of this bacteria-busting shield doesn't compromise the possibilities of tile design. Explore the following style forward Panaria PROTECT collections for your home!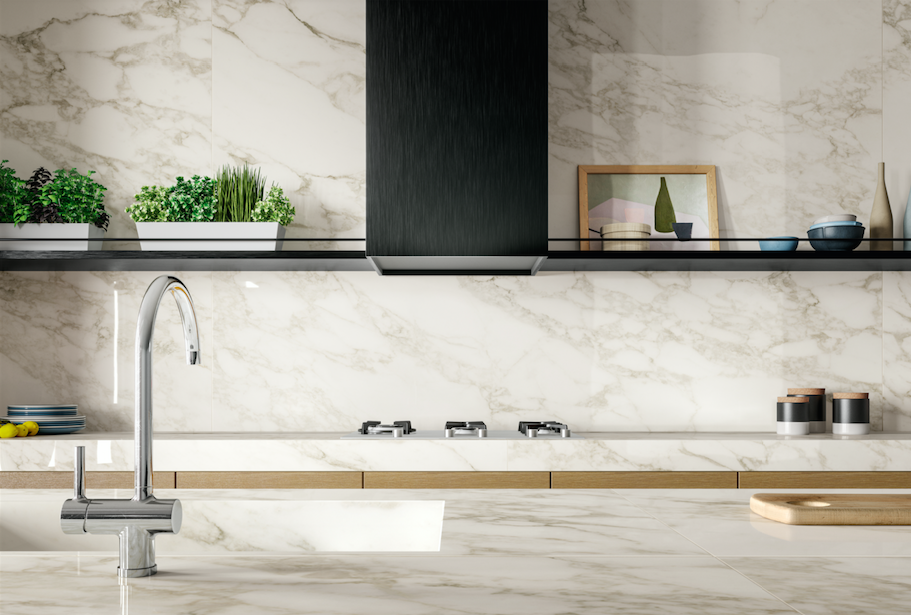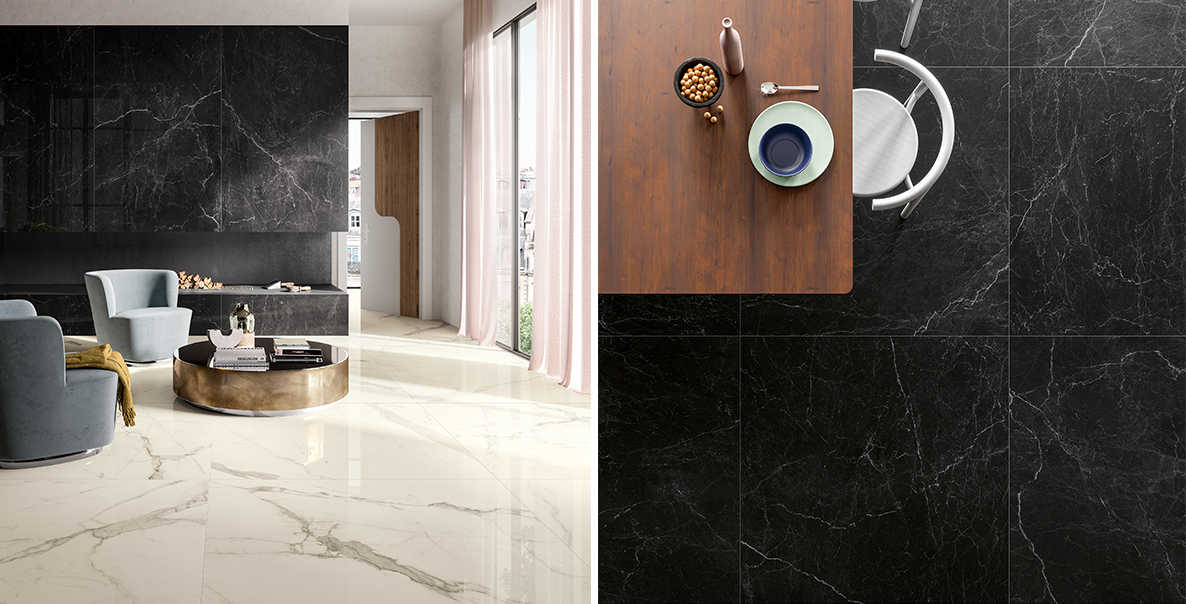 The classicism of marble is celebrated with the marble-inspired Panaria Eternity tiles that feature graceful vein patterns and a range of monochrome hues. Being available in a variety of shapes such as mosaics, hexagons, and chevrons also give this collection versatility for modern representations.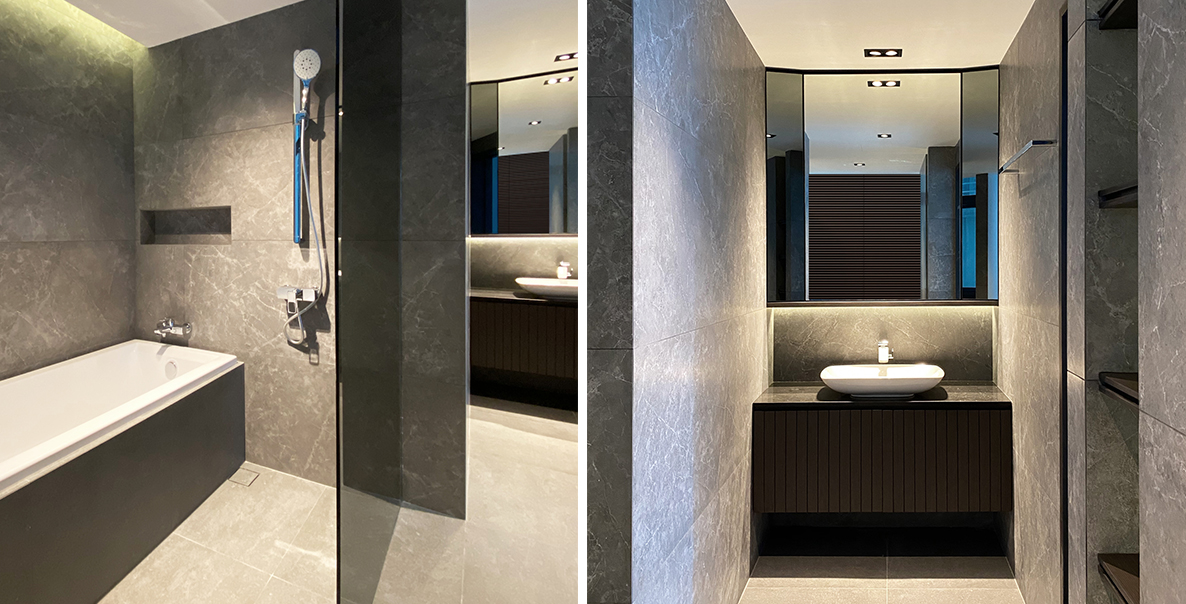 Design and photo: Haelcyon Days

Simple and stylish, the soothing interiors of this bathroom in a City Square Residences apartment was made possible with Panaria Trilogy Sandy Grey marble-inspired tiles on the walls. Bathrooms are high in humidity and moisture and the tiles' anti-microbial feature helps in keeping this space clean and free of mould and mildew.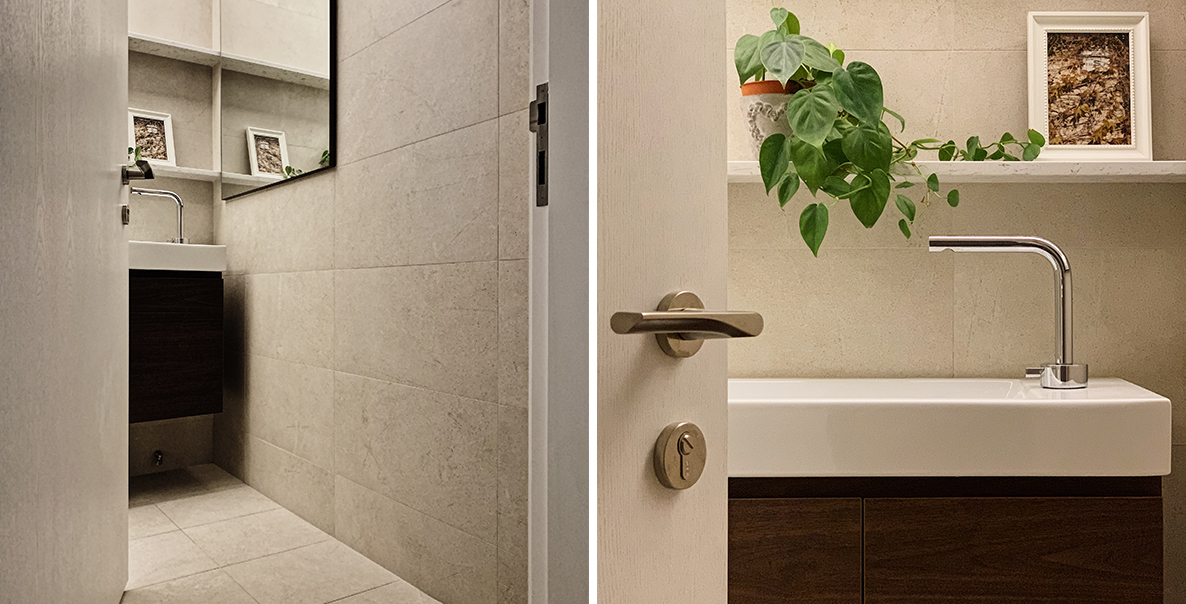 Design and photo: Carpenter's Workshop
The beige tone of the Panaria Horizon Sunrise Natural tiles on the floor, and light grey Sky Natural tiles on the walls of this condominium bathroom bring nature into the space. These stone-inspired tiles come in five colours, each inspired by light at various times of the day.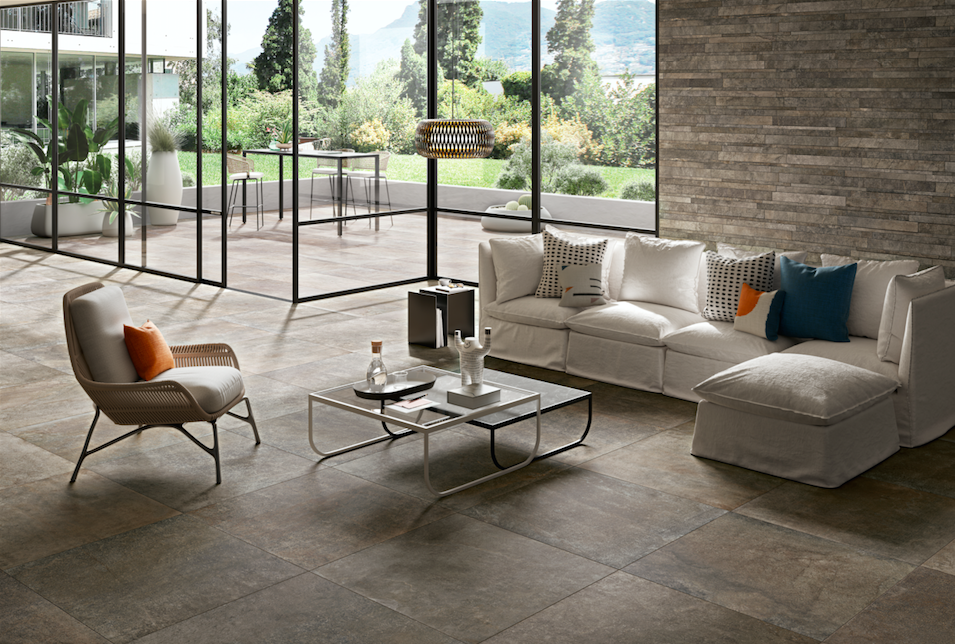 The Panaria Pierre Des Reves stone-inspired tiles are the perfect device to bring you seamlessly from the indoors to the outdoors of your home, with tiles available in three thicknesses. Choose from five nuanced shades of stone.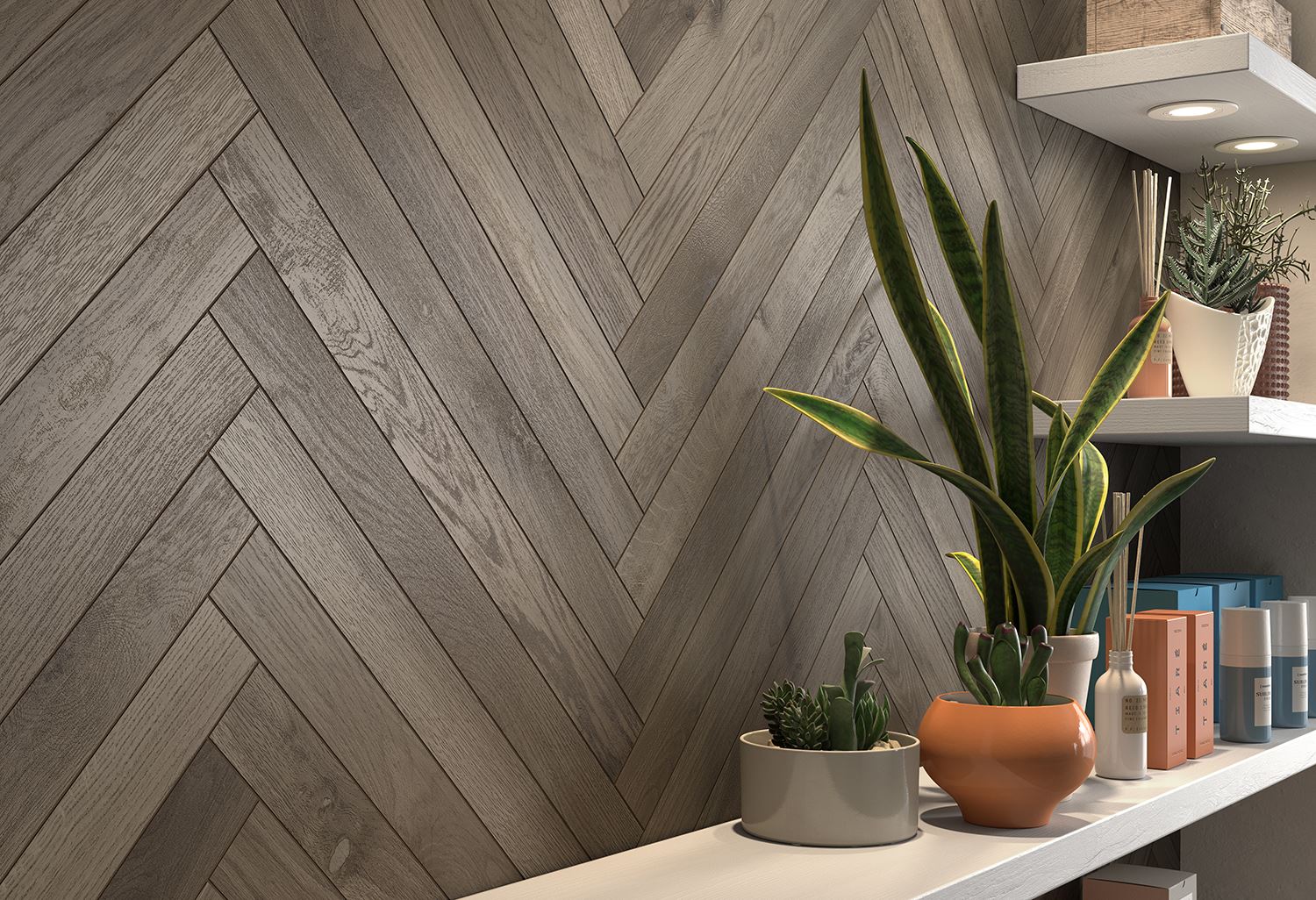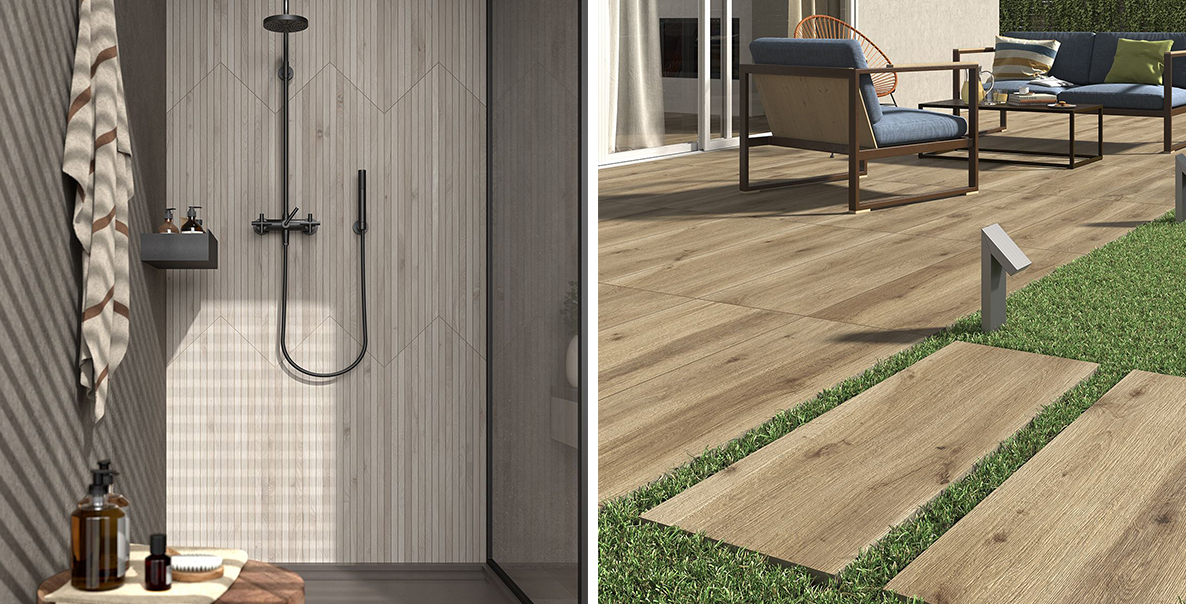 Enjoy the naturalistic woodgrains of the mighty oak with the Panaria Borealis collection, a range of wood-inspired tiles which come in four distinctive hues. Great for the outdoors, the many shapes they come in makes Borealis tiles perfect candidates for indoor wall claddings too, such as in the bathroom. These Panaria PROTECT tiles inhibit the growth of bacteria, mould and mildew on their surface, a feature we love in wet areas such as the shower.

Coming under the Panaria umbrella as well is the brand Cotto d'Este. Woodgrains can be bold and dramatic, or even and elegant, as shown in the Cotto d'Este Woodland collection inspired by antique oak and oiled teak respectively. Woodland expresses the various facets of wood with two finishes – Wild [first picture] and Soft [second picture]. With its pronounced woodgrains, Wild lends well to open and informal spaces, while Soft produces a look that is warm and mellow with its refined appearance.
Find out more about the tiles featured above at riceLAB by emailing us here, or call 6692 1199. RICE is temporarily closed due to the circuit breaker. Our team is still operational and contactable by phone and email during our temporary business hours of 9am to 6pm, Monday to Friday. Please continue to visit our website to make your material selections.
Get the European tiles you love at great prices! Browse the Tile Me You Love RICE range on our website in the Materials tab, using the filter Tell Me You Love RICE.