13.05.20
Use tiles to create stylish home offices that make you want to work from home
Tiles
Working from home is now part of a new norm for most of us [including RICE team] during this circuit breaker period. A comfortable and stylish home office will undoubtedly make this experience more pleasant. If you're planning a renovation, create a home office with tiles as part of your material selection as a wise move. Consider tiles not just for flooring, but for walls as well, for design that will make you want to stay in and easy to maintain [when you spill your coffee]. Get design ideas for your home office goals with these seven spaces.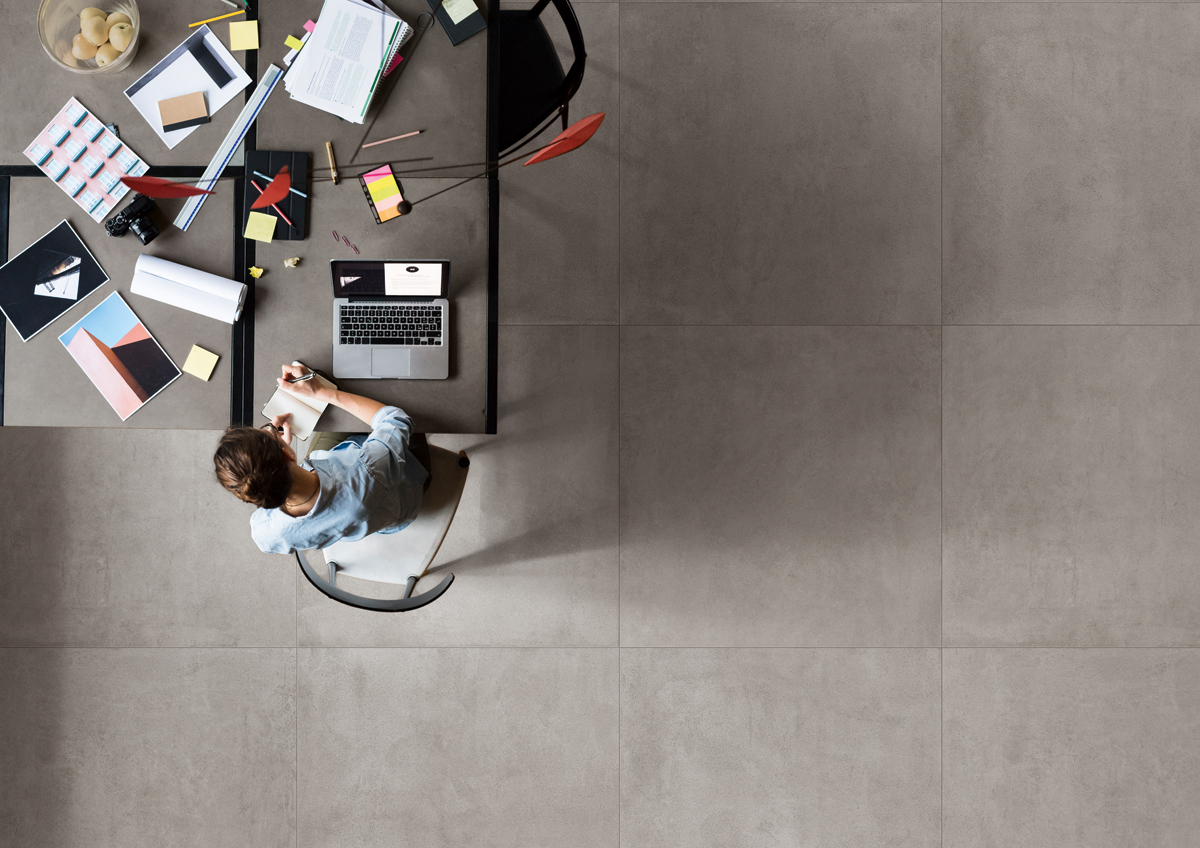 Neutral-coloured tiles such as these concrete-inspired ones from Leonardo Moon help set the scene for a soothing and perennially chic space that's versatile enough for all functions. The large tile sizes mean less grout lines, which makes the space look less 'busy' as well.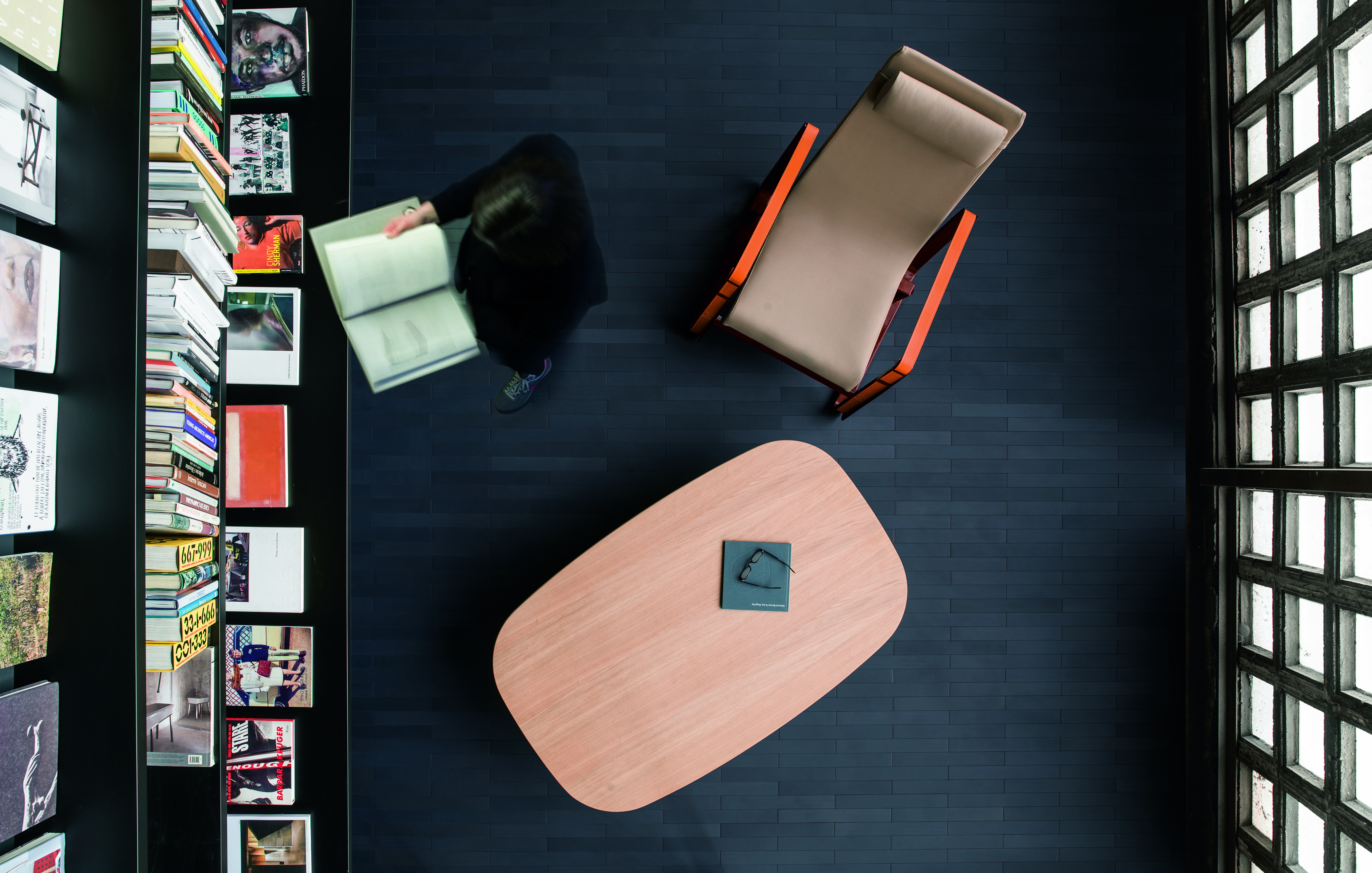 This dark floor created with multi-tonal Mutina Mews tiles not only anchors the reading area, it also acts as a great contrast to the colours of the items placed in it, resulting in a lively space great for conversation.
Create your own power desk at home with a background of stately luxurious marble. The wall behind this desk is clad with glossy Statuario marble-inspired tiles from Blustyle Élite inspired by the marble found in prestigious Italian quarries. The unusual long chevron shape of the tiles adds a modern twist.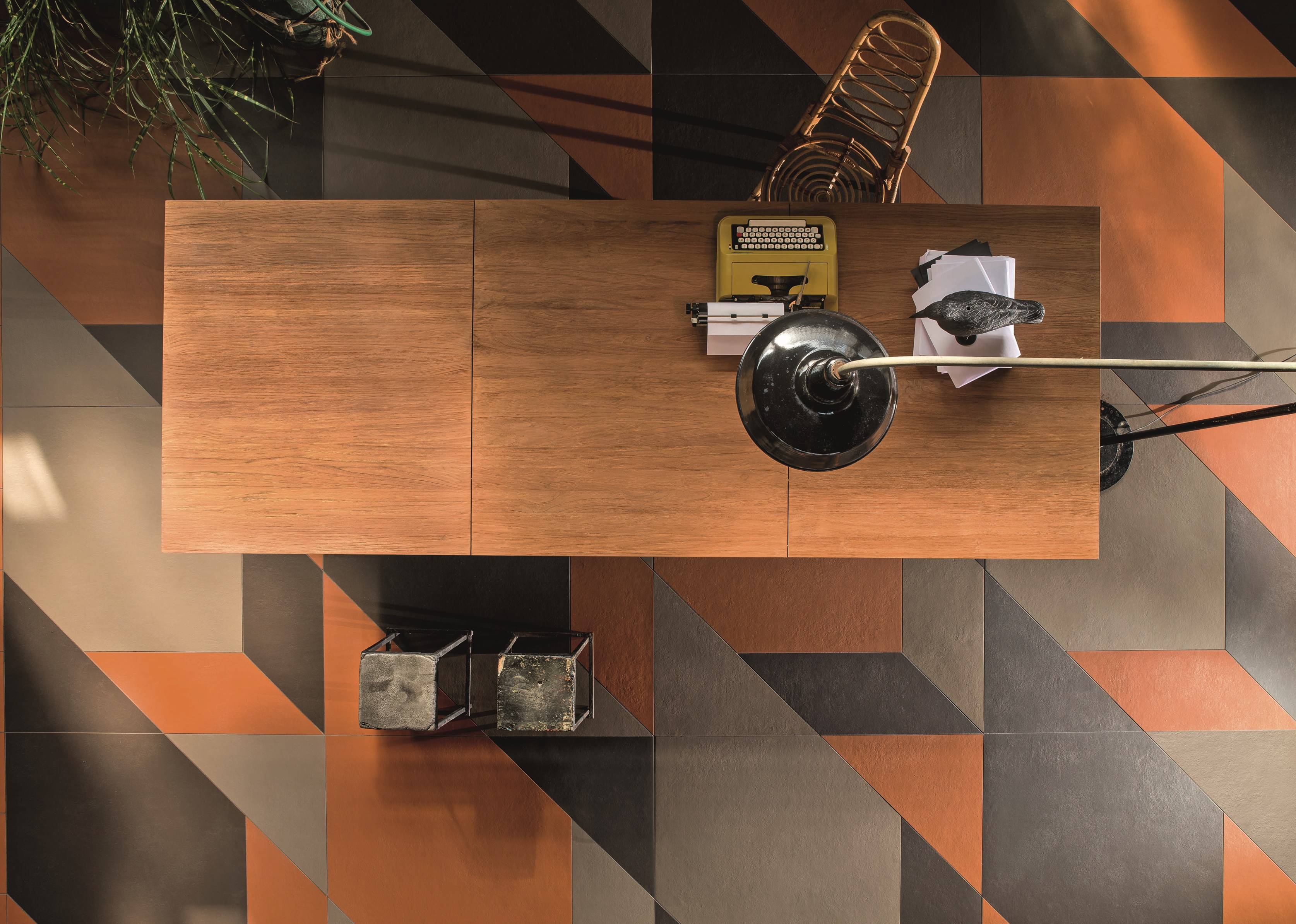 The patterned floor of this study helps bring energy to the room, but the Mutina Tierras tiles used here are also familiar and comforting with earthy colours that take after terracotta and clay.
The vintage wooden furniture of this study is complemented by the stone-inspired tiles of the Ragno Creek collection on the floor. This picture of rustic charm is also contemporary, thanks to the simple clean lines of the furnishings.
Although washed completely in one colour, these rooms above doesn't feel boring or uninspiring, thanks to the play of matte and glossy surfaces on the Mutina Numi tiles on the walls and floor. The result is a contemplative space that is free of distraction.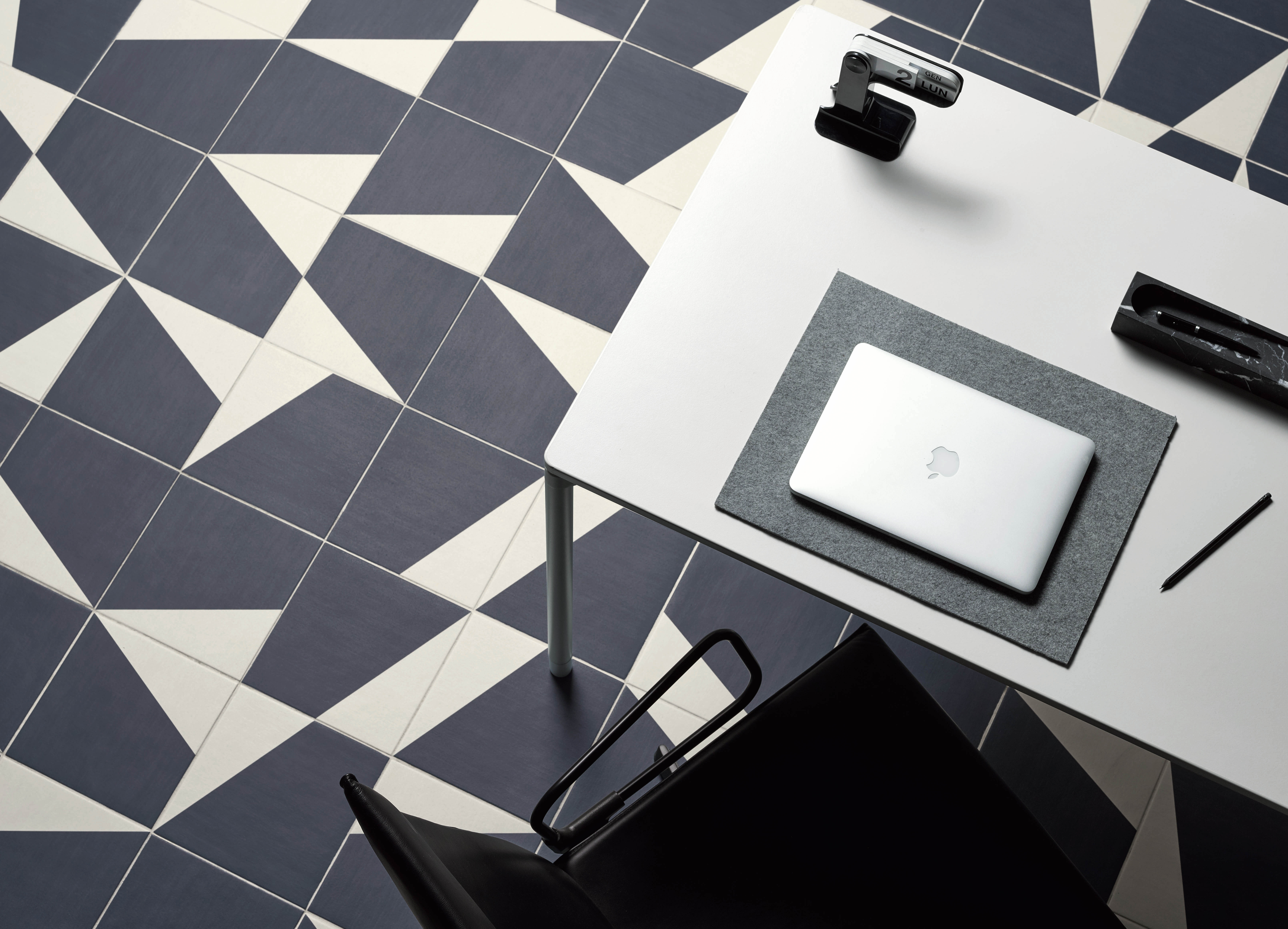 In this study, the decoration is on the floor, in the form of patterned tiles from Mutina Puzzle. Just like its name, the collection features a variety of abstract patterns that can be combined in multiple ways with results that will motivate and inspire you every time.
Find out more about the tiles featured above at riceLAB by emailing us here, or call 6692 1199. RICE is temporarily closed due to the circuit breaker. Our team is still operational and contactable by phone and email during our temporary business hours of 9am to 6pm, Monday to Friday. Please continue to visit our website to make your material selections.
Get the European tiles you love at great prices! Browse the Tile Me You Love RICE range on our website in the Materials tab, using the filter Tell Me You Love RICE.