19.10.22
Cersaie returns! Here's an exclusive look at the latest designs from the preeminent international tile…
Travel, Tiles
As borders and air travel open up, this year's 39th edition of Cersaie, the International Exhibition of Ceramic Tile and Bathroom Furnishings, saw attendance levels spike to almost reach pre-pandemic levels, as compared to a year ago. The bustling fairgrounds in Bologna, Italy was a hive of activity with companies presenting their best to the world of international buyers and media. The RICE team was there to walk the grounds to gather first-hand information on the latest tile trends, designs and innovation. Get an exclusive preview here!
Still In Love with Botanicals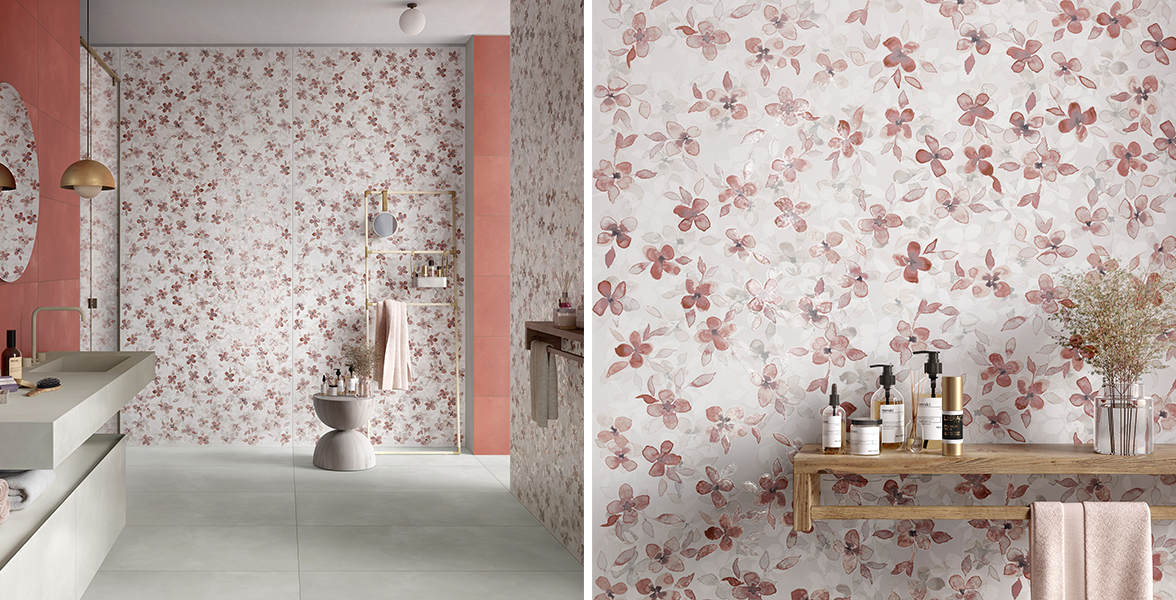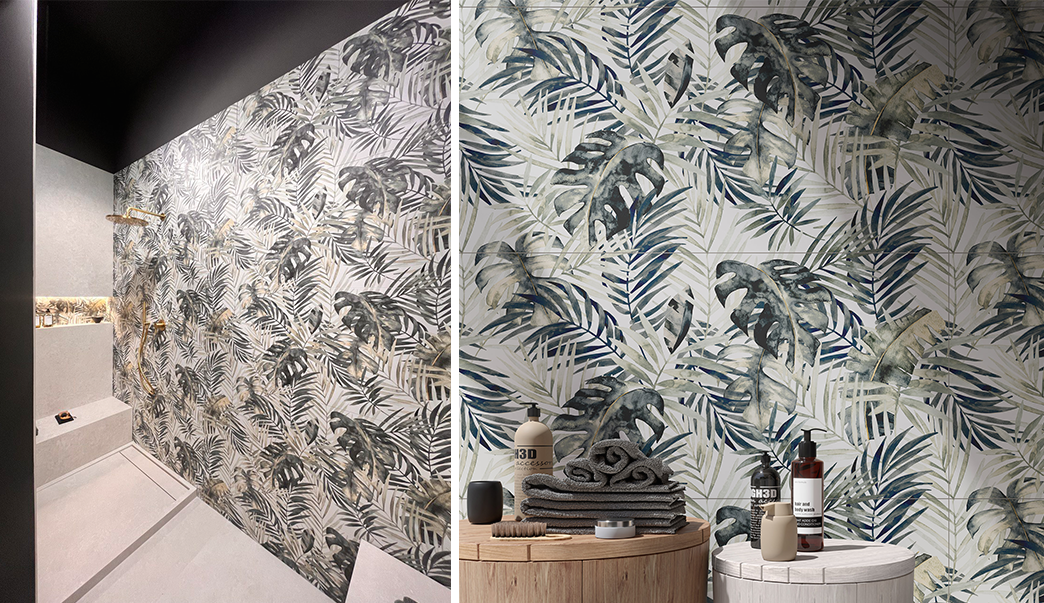 The increasing fervour for nature continues with a lush bounty of new tile designs to bring flora into the home. Approximating the look and texture of wallpaper, the Papier collection features a wide range of 11 designs that include pretty pastel and watercolour-style blooms, as well as verdant foliage of palms and ferns. The huge slab sizes and running patterns also provide a seamless continuity of designs for a more realistic feel.
The Serenity of Wood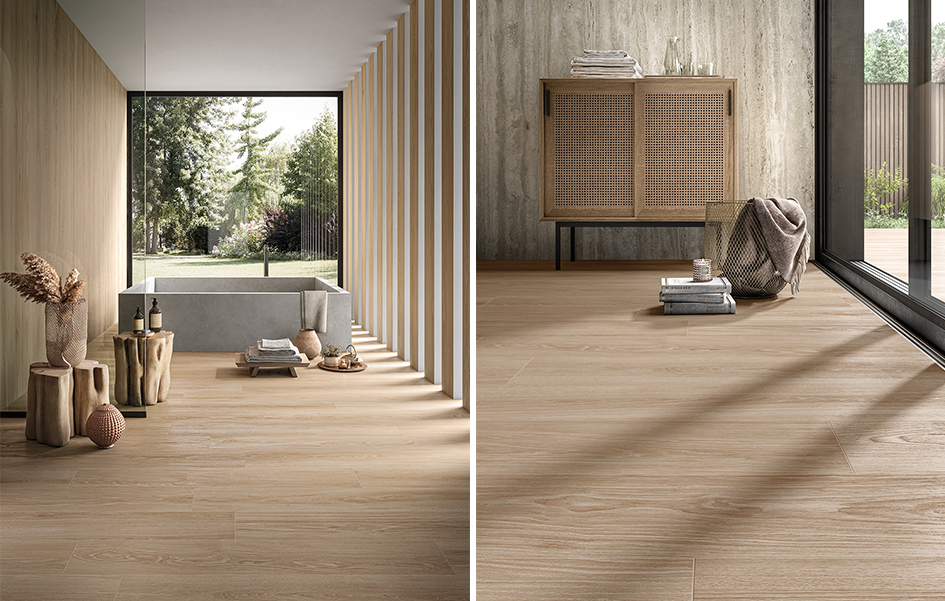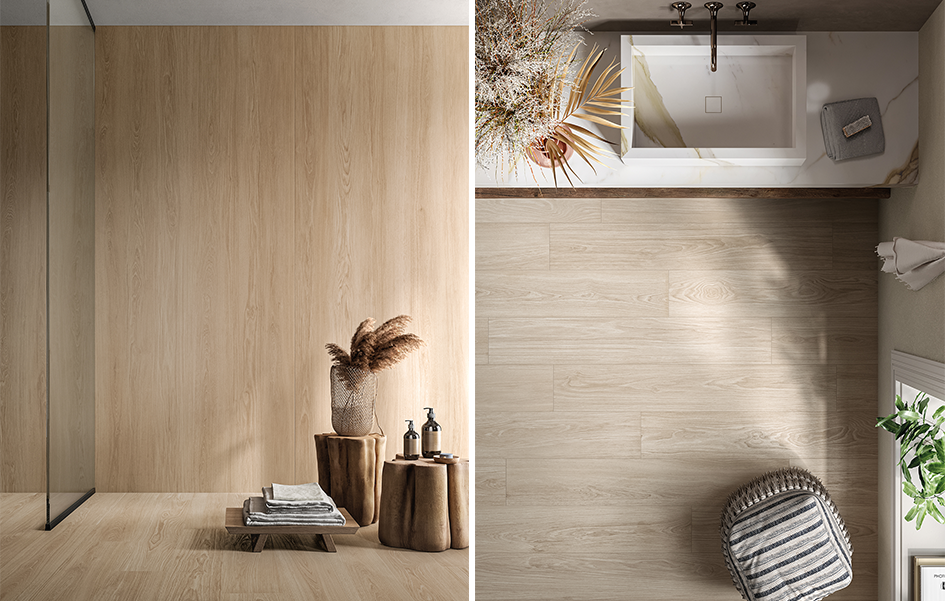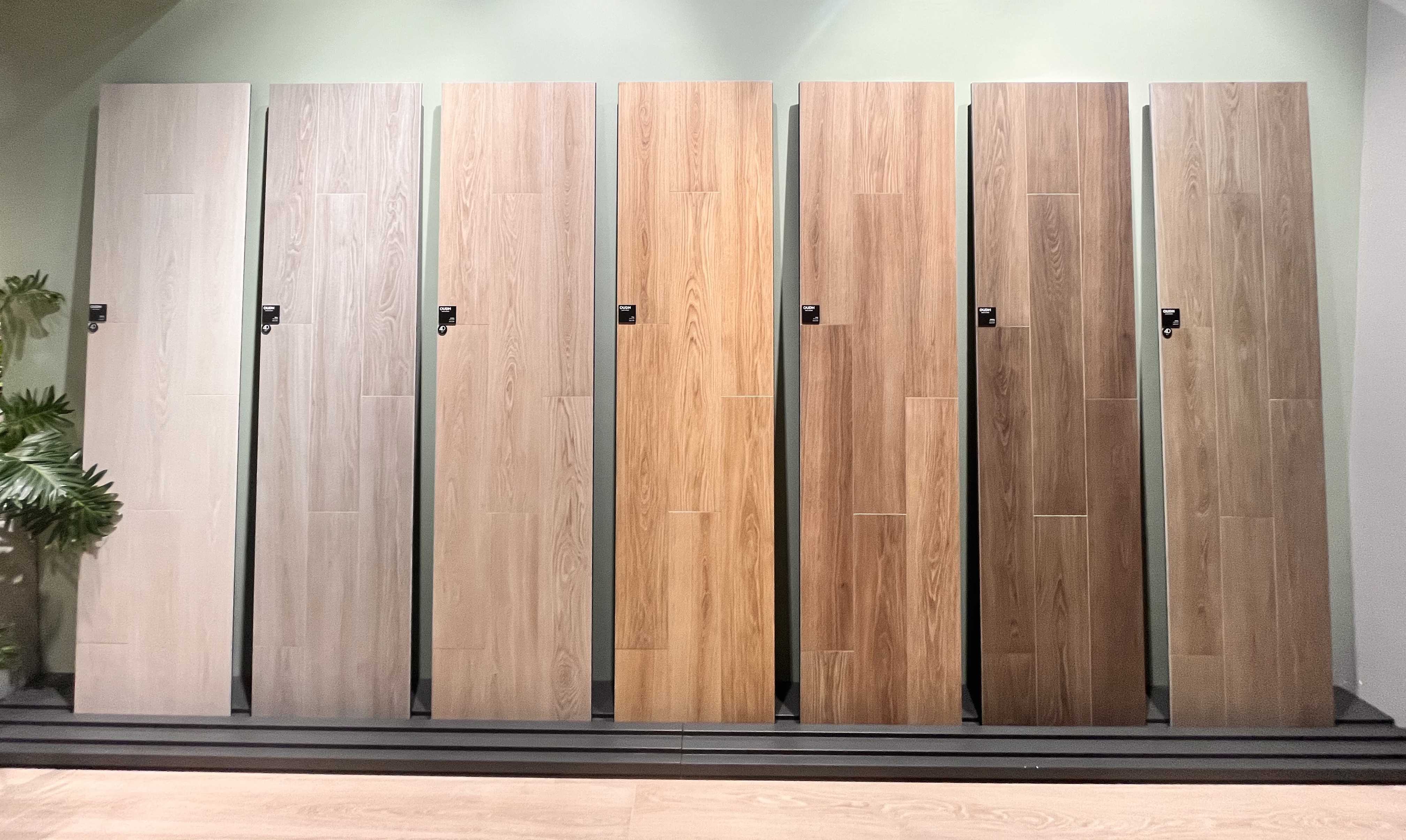 Named after one of the most expensive raw materials of fragrance, also known as agarwood, the Oudh timber-inspired collection delivers warm natural colours that bring about soothing elegant interiors. Grains are harmonious with all the natural character of wood such as knots. Available for indoor and outdoor use, the selection of seven colours encompass contemporary hues such as cream and olive as well as classic timber colours. The tiles are available in three finishes and four sizes, the largest being 120cm by 278cm.
The Best Qualities of Stone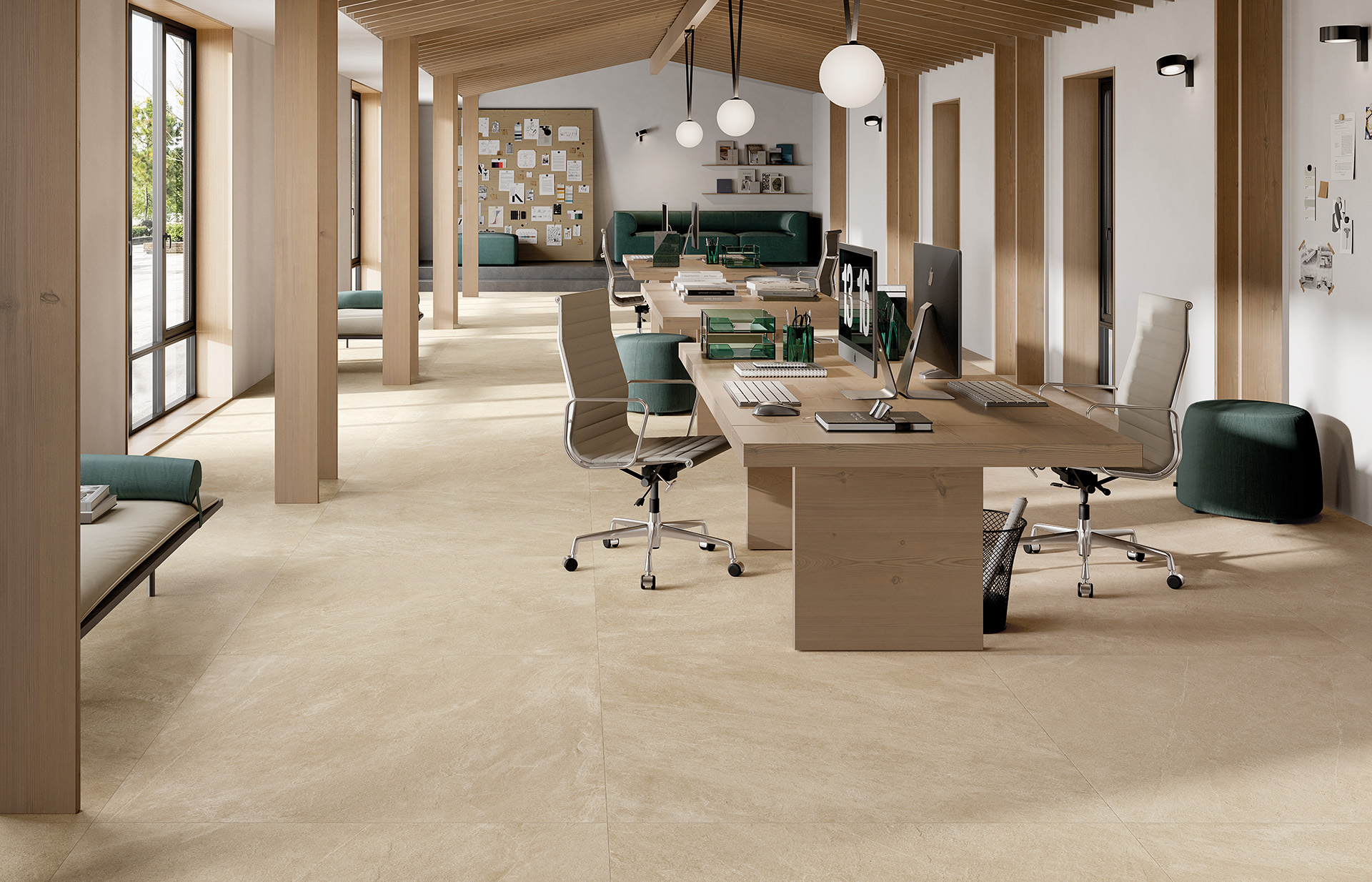 One of the many benefits of tiles is that their designs can amalgamate the best qualities of natural materials such as stone. The Motley stone-inspired collection does that by mixing the look of classic split slate with their clear grain and soft shading, with the fine-grained base and stronger colours of sedimentary stones. The seven available colours also straddle the best of both worlds, with hues in the pale warm shades of the Mediterranean as well as the cooler hues of Alpine slate.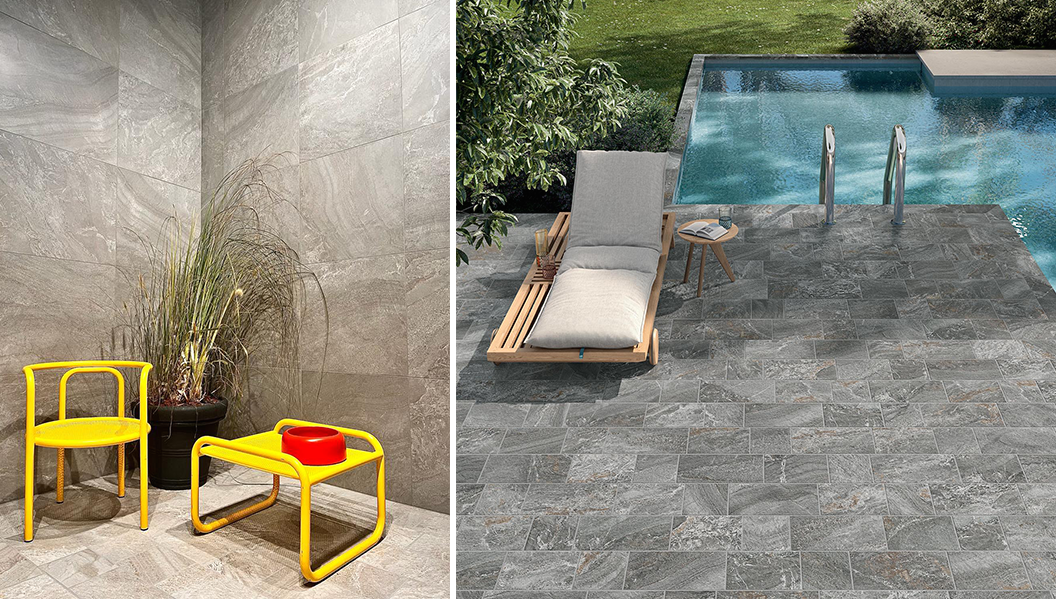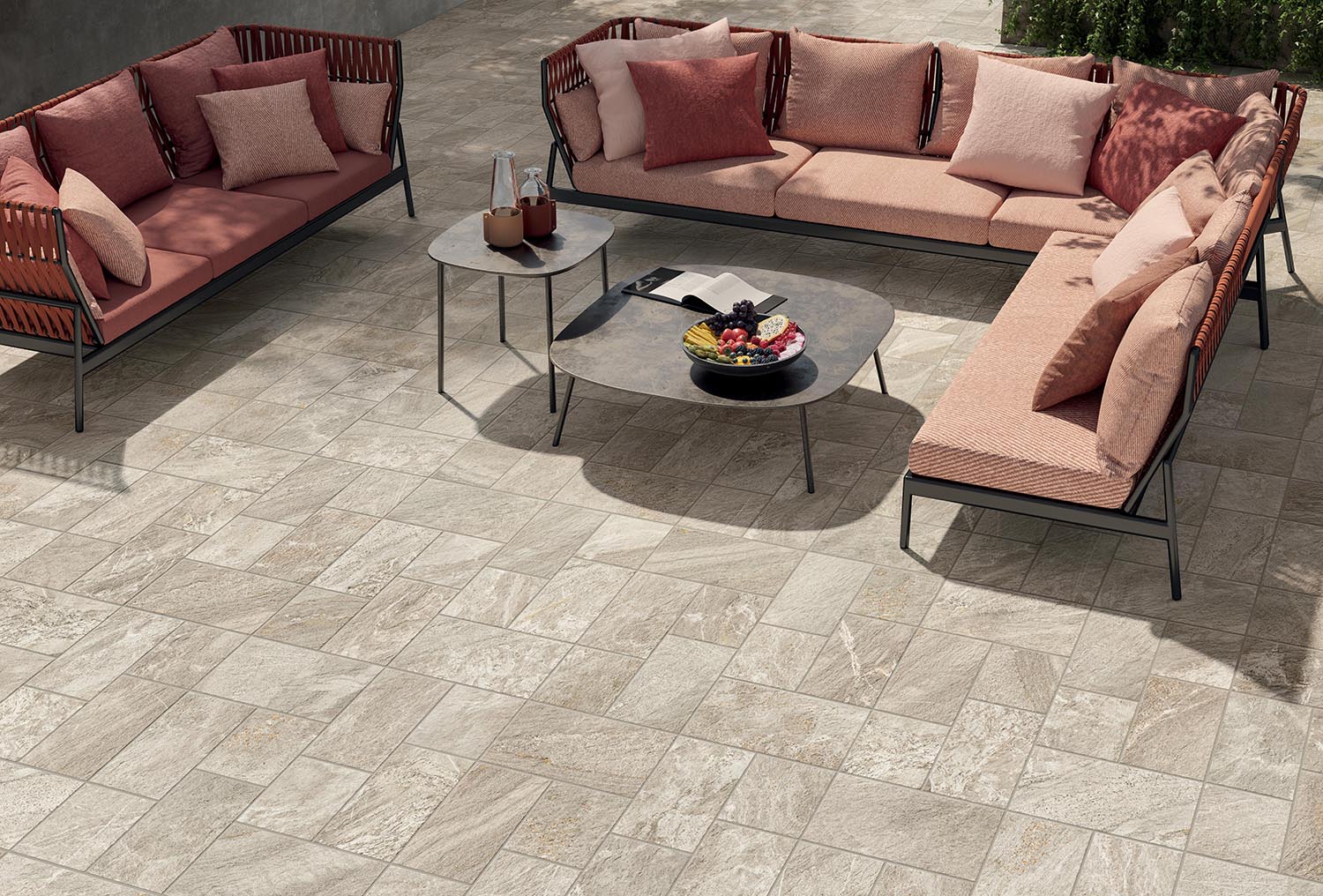 We saw another winning combination in The Place stone-inspired tile collection (above) that combines Vals stone, a bright quartzite, with marble quartzite for a new mineral look. The intense grains come in three colours and three sizes, which can be combined in many modular layouts. Their 12mm thickness and textured surface makes them great for outdoor as well as indoor spaces.
Terrazzo for the Modern Home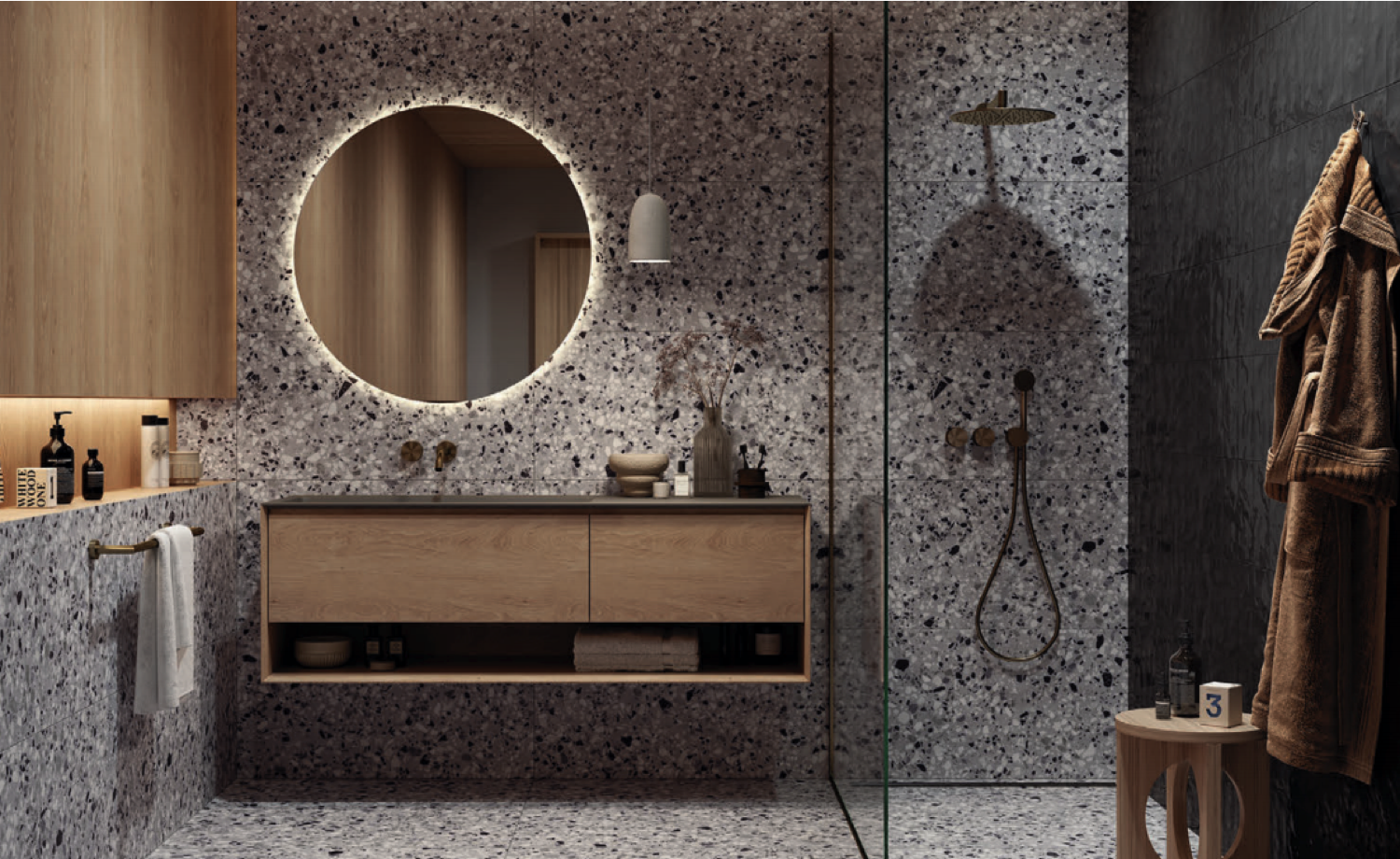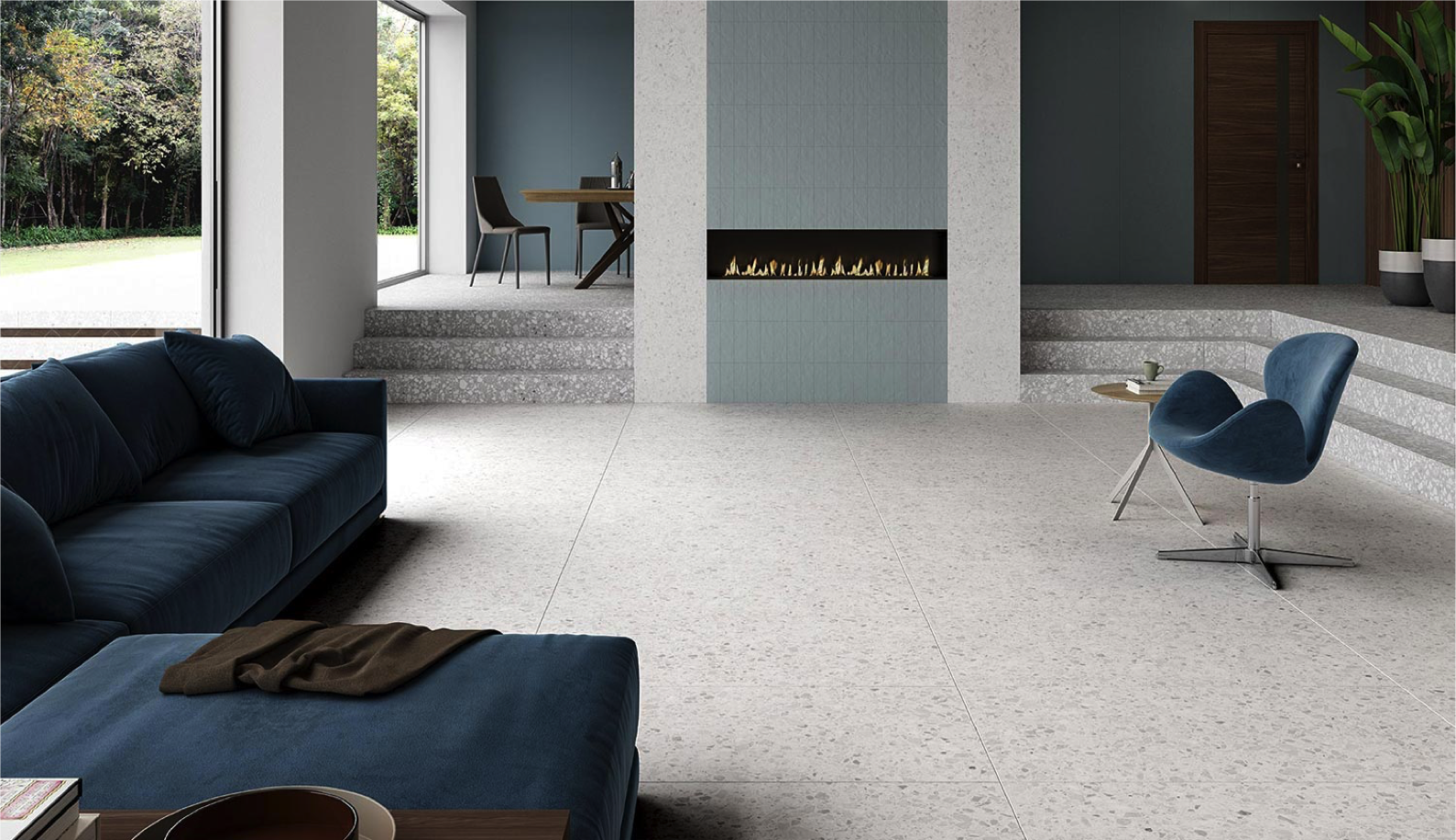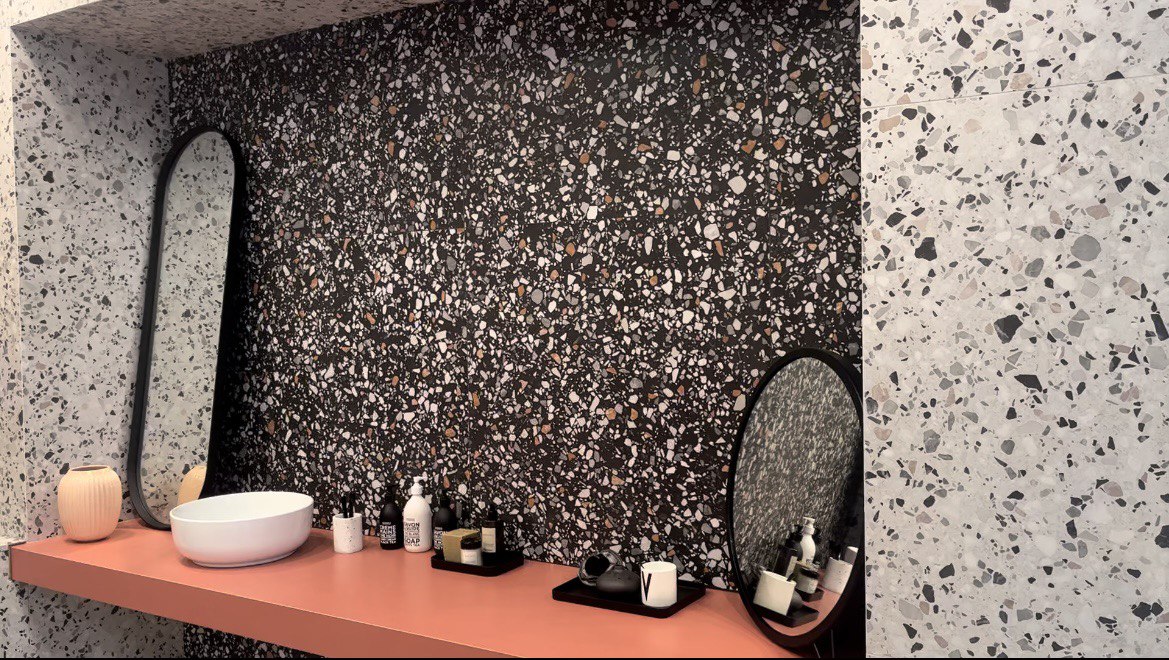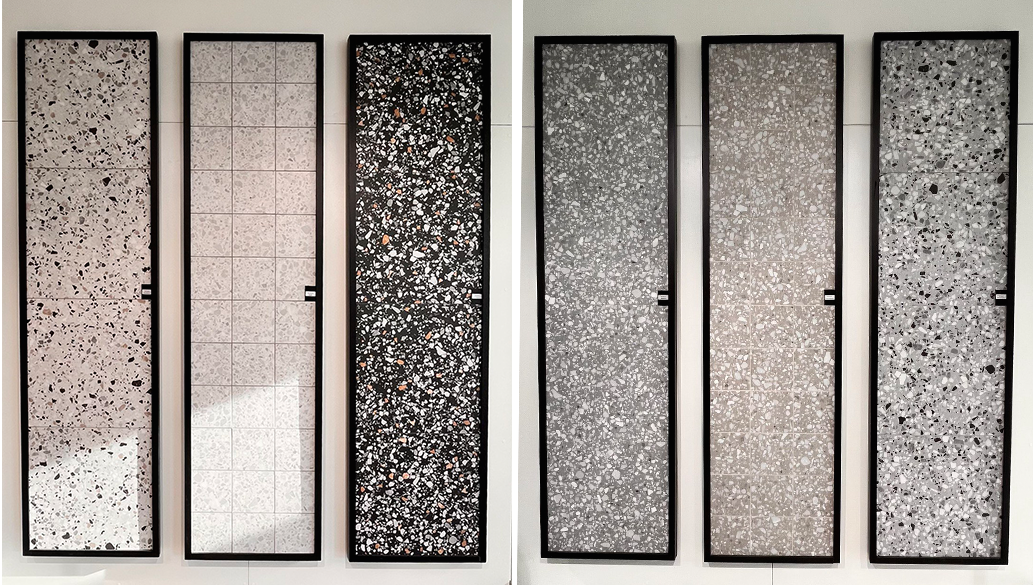 The familiar terrazzo material actually has artisan Italian roots. For contemporary interiors, the interpretation of terrazzo in the Venexia collection imparts a timeless retro look to interiors with its monochrome colourways. Different combinations of white, greys and black, with a dash of terracotta lead to six colour choices, which come in seven sizes for versatile application.
Visits to riceLAB are strictly by appointment only. To minimise their time spent at riceLAB, we encourage guests to make their tile selections online at www.rice-fields.com before coming down. Make an appointment by emailing us here or by calling 66921199. riceLAB is at 213 Henderson Road 01.03 Singapore 159553. RICE is open from Mondays to Saturdays from 9am to 6pm.
Get the European tiles you love at great prices! Browse the Tile Me You Love RICE range on our website in the Materials tab, using the filter Tell Me You Love RICE.

Keywords
Cersaie, design trends, Papier, Oudh, Motley, Venexia, The Place