14.08.19
The award-winning Nim Collection is unique in many ways, including its customised tiles from RICE!
Tiles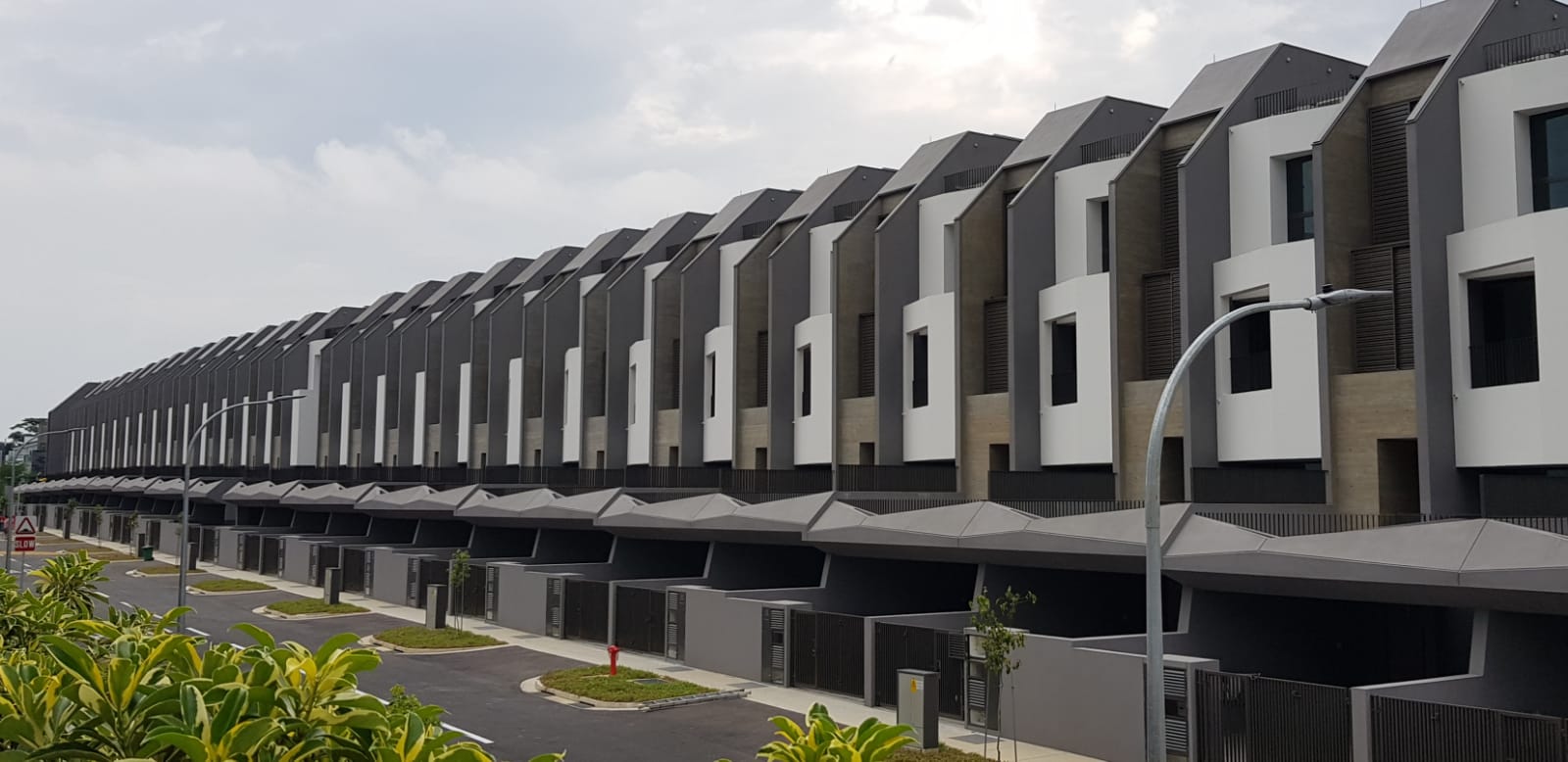 RICE doesn't only provide tiles from our partners to our clients, we work together with them to design bespoke materials as well! One example is the travertine-inspired tiles that are used in the homes of private housing development Nim Collection. These tiles are exclusive to this project, having been designed specially in collaboration with W Architects, led by its Managing Director Mr Mok Wei Wei, who helmed the design of this award-winning development. A recipient of the President Design Award in 2007, Mok interpreted the design of terrace houses in a fresh innovative way that delivers both form and function – inside and out.
Nim Collection, located off Nim Road and near the leafy heritage enclave of Seletar, is developed by Bukit Sembawang Estates Limited. Phase One, comprising 47 houses with a built-up space of between 4,252 to 4,768 sqft, have achieved its Temporary Occupation Permit. We visited the development's show house recently for a look.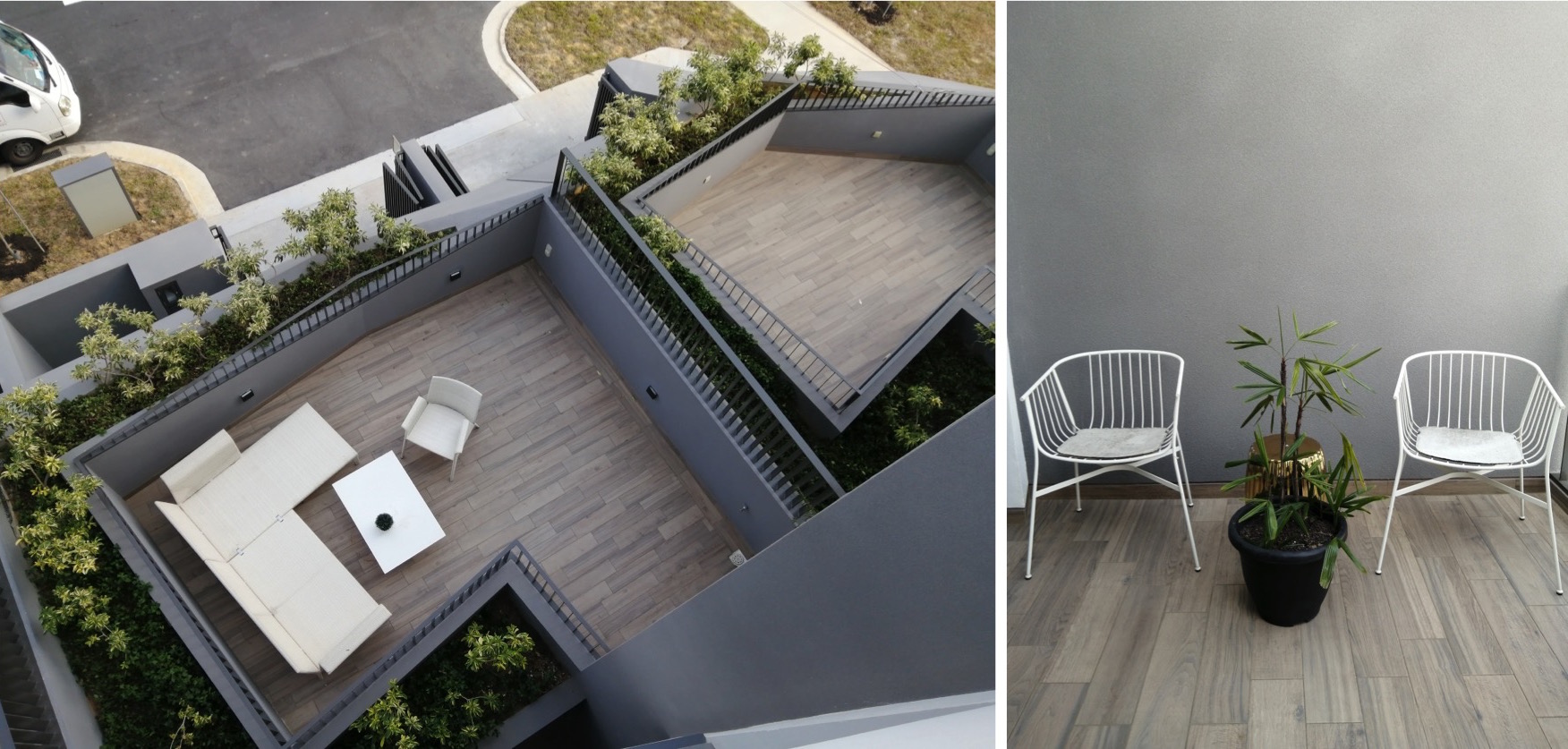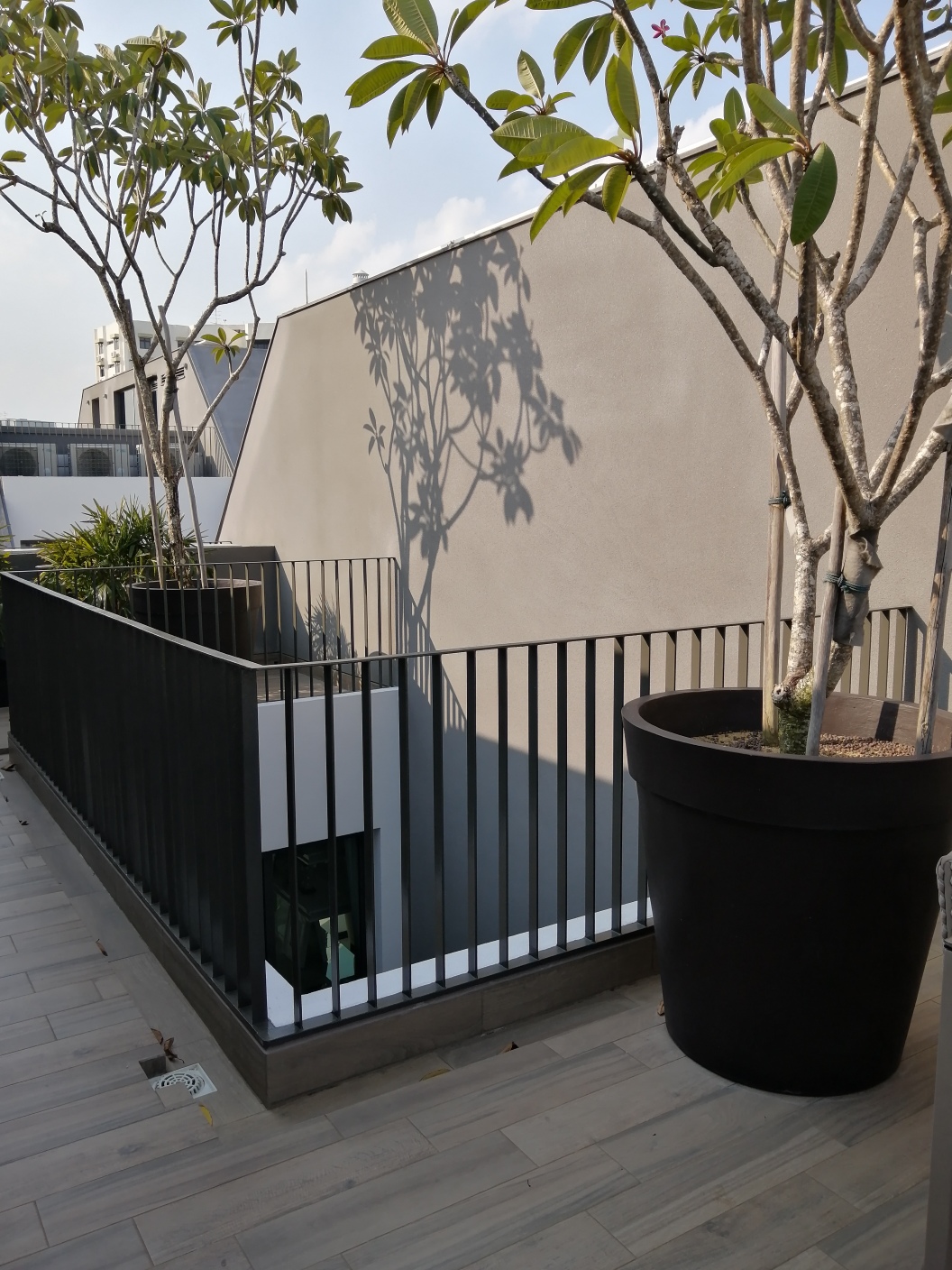 Instead of the typical wedding-cake style architecture of most landed homes, Mok designed the three-and four-storey houses to resemble a stacked terrace garden precisely angled to maximise light, privacy and views. Roof gardens above the car porch and on the top floor integrate oases of greenery within the footprint of the home.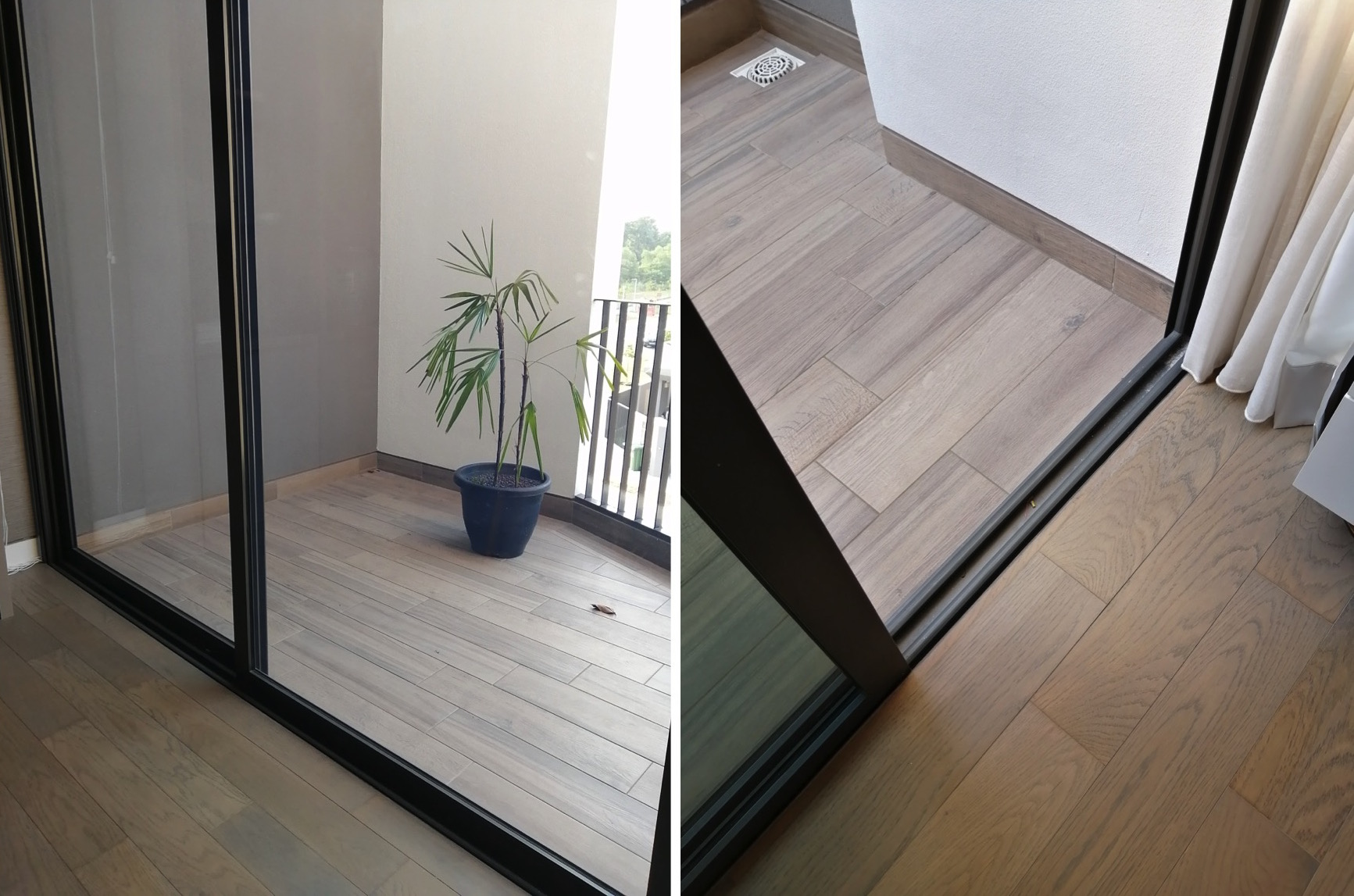 Timber-inspired tiles from RICE pave the open terraces and room balconies to bring in a relaxing touch of nature, providing durability as well as easy maintenance for its owners. The tiles also have a high slip-resistance to ensure safety even when the tiles are wet. The look of the outdoor tiles are matched to the natural wood flooring indoors to bring the fine aesthetics of the interiors outside as well.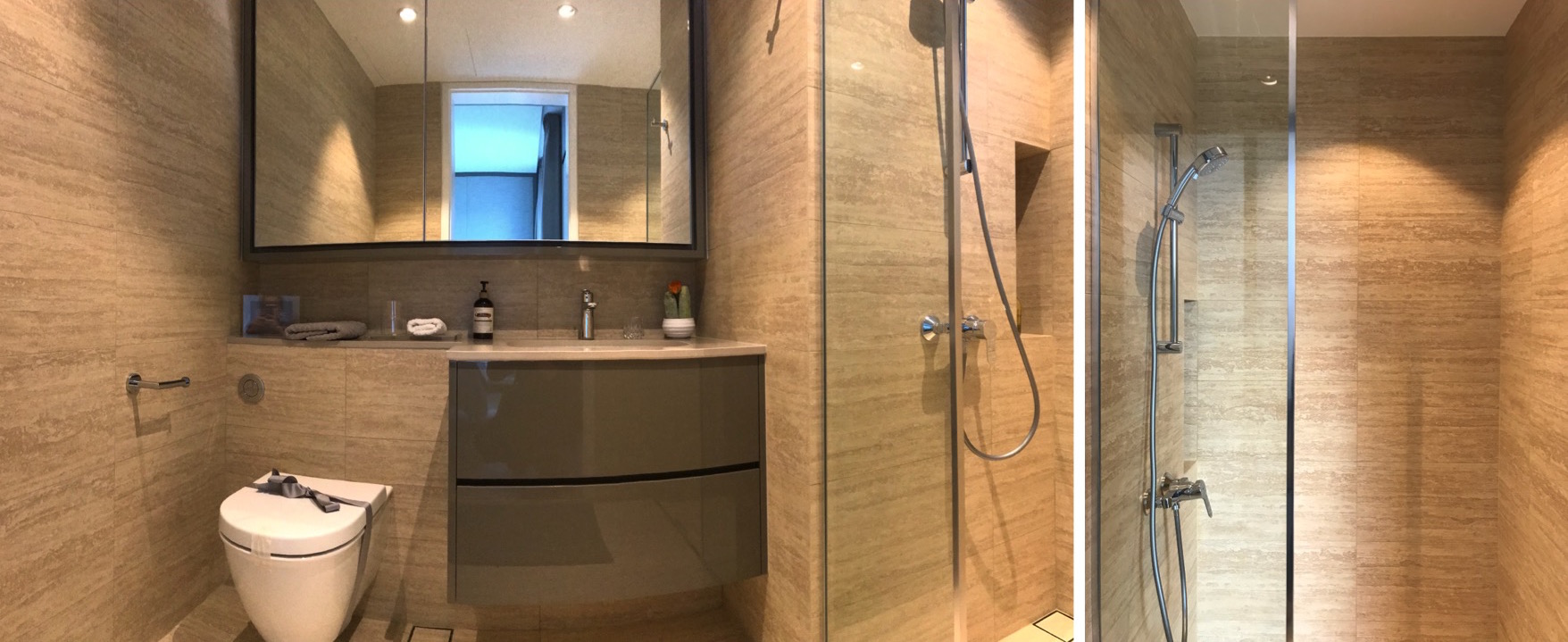 Designed with multi-generational living in mind, the houses each come with four spacious bedrooms, each with an attached bathroom. The travertine-inspired tiles in the bathrooms, that were customised for this project by W Architects and RICE, conjure up a cosy private sanctuary. They provide the luxury of marble without the hassle that usually comes with maintaining the natural material, with increased safety in the wet areas too. These beautifully-textured tiles were created in both a cool and warm colour scheme for the bathrooms of different units.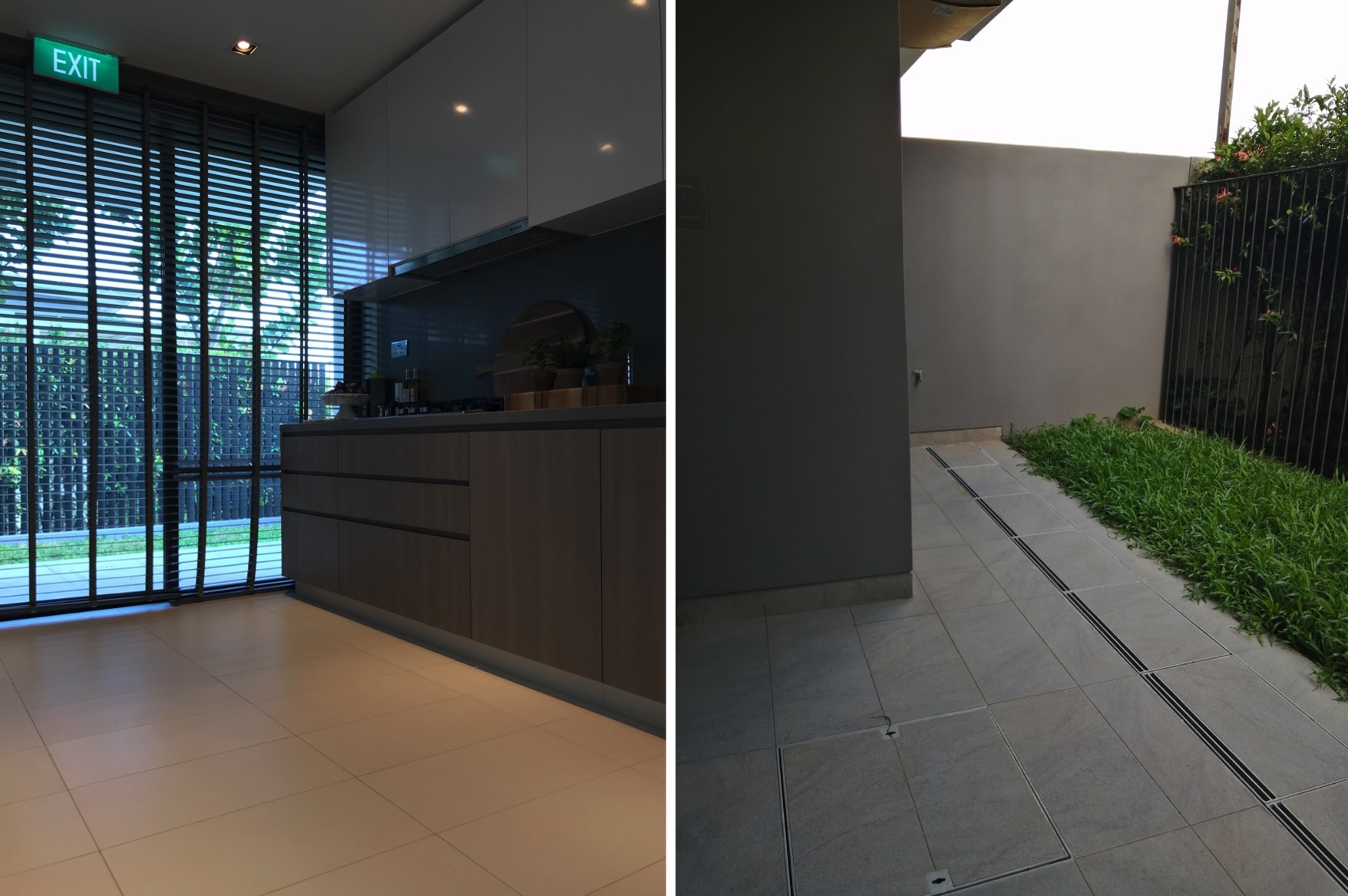 The elegant colour scheme of each home extends to the kitchen, with its beige tile flooring paired with cabinet doors in dark wood and glossy white. Out in the yard, grey stone-inspired tiles from provide a hardwearing surface that holds up against the elements and is safe in wet weather too.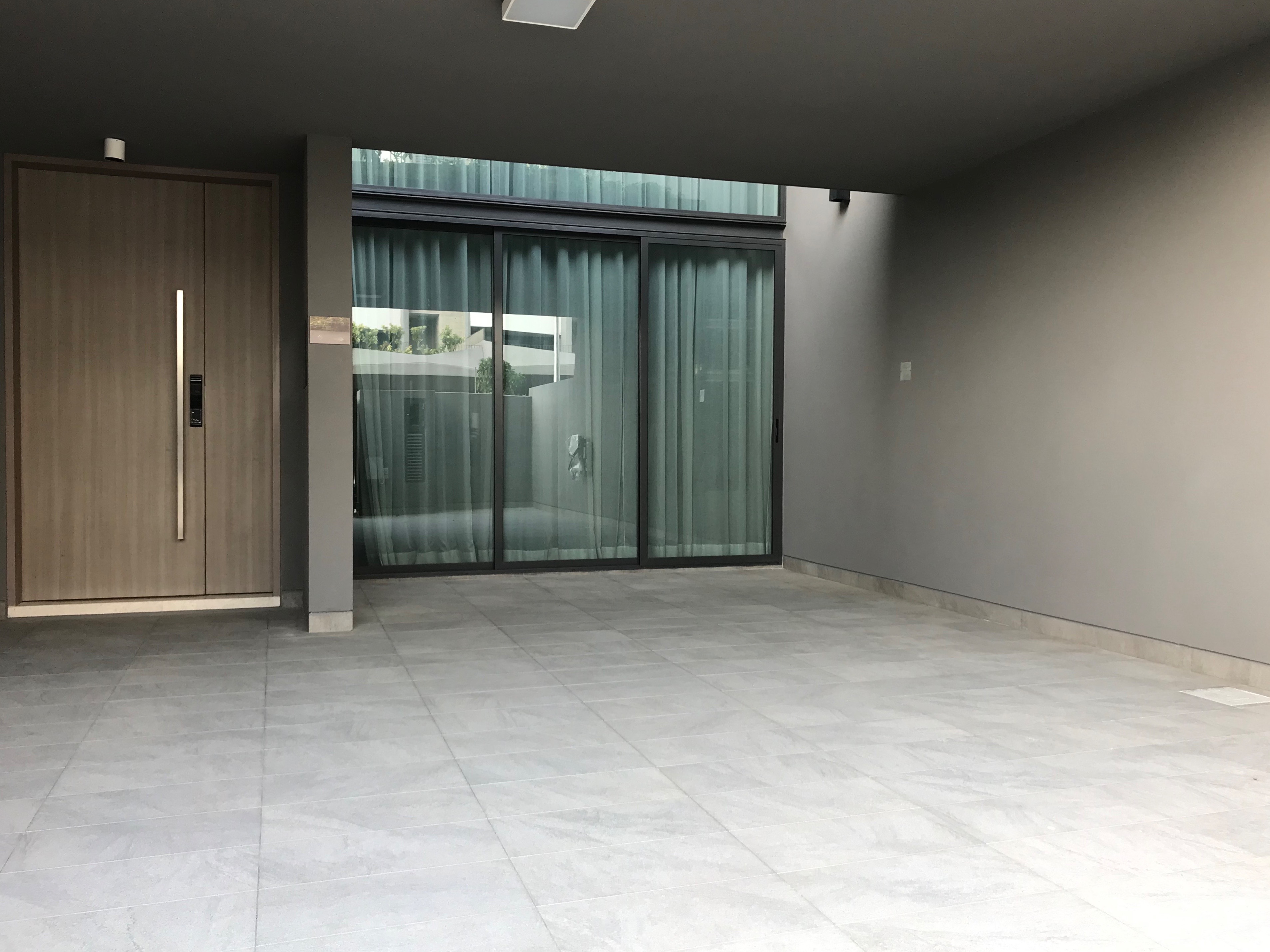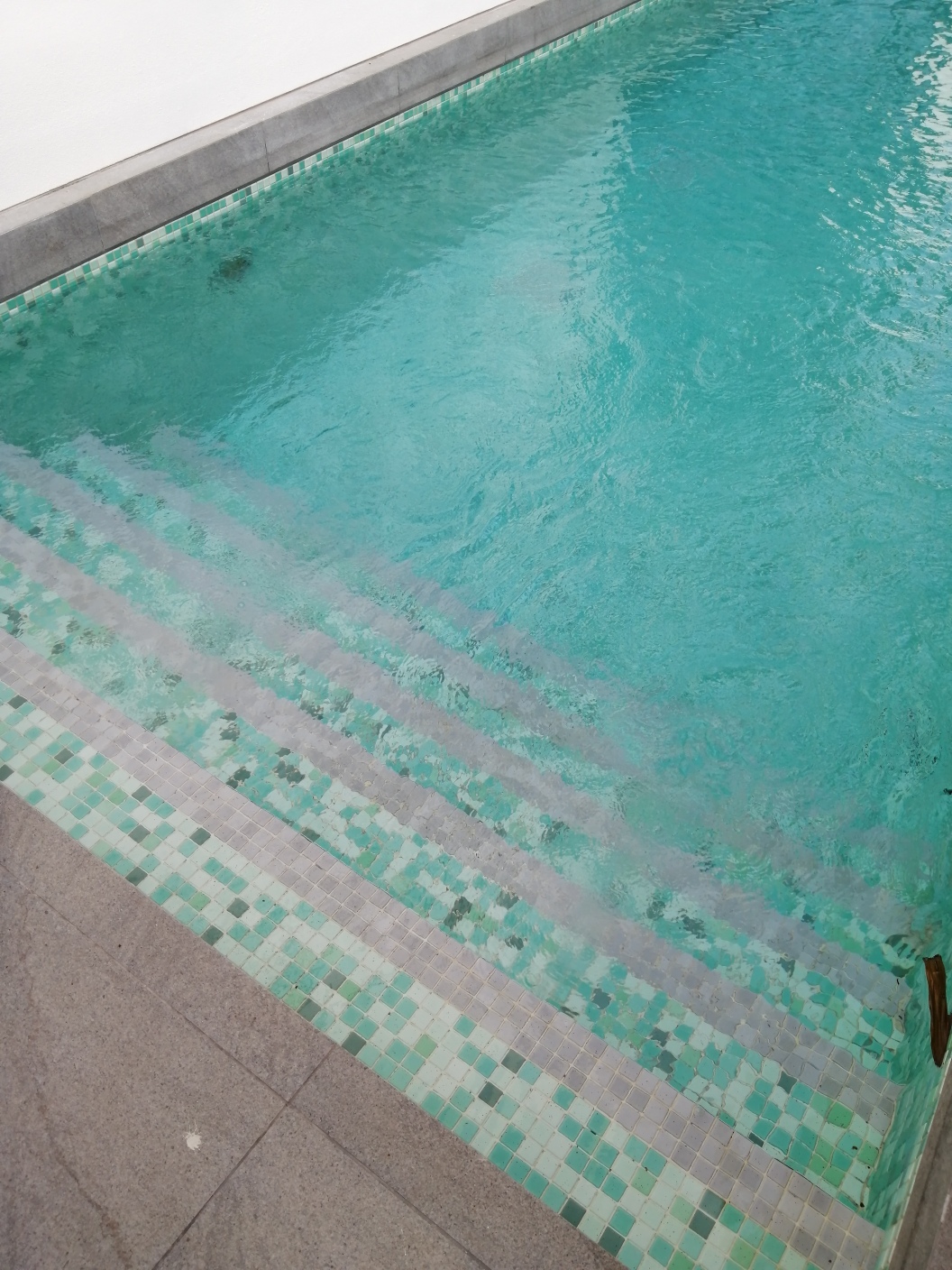 Some houses come with private pools, made even more inviting with Appiani mosaics in a relaxing and beautiful mix of aqua tones.
The houses of the Nim Collection were designed "to have a unique appearance and, at the same time, comfortable spaces to live in. They reflect our belief that both form and function are equally important. The carefully crafted spaces and detailing are kept subtle to allow a perfect canvas in which owners can not only confide in the charms of Seletar, but also reflect their own vision for the place, their sensibilities and lifestyle," says Mok. Visit the show house now and explore the award-winning looks and liveability of Nim Collection.
Find the featured tiles used above in the Nim Collection show house at riceLAB . Make an appointment by emailing us here or by calling 6692 1199. riceLAB is at 213 Henderson Road 01.03 Singapore 159553. RICE is open from Mondays to Fridays 10am to 7pm, and Saturdays from 10am to 6pm.