20.01.21
Embrace the imperfect beauty of wabi sabi, using these 5 tiles!
Tiles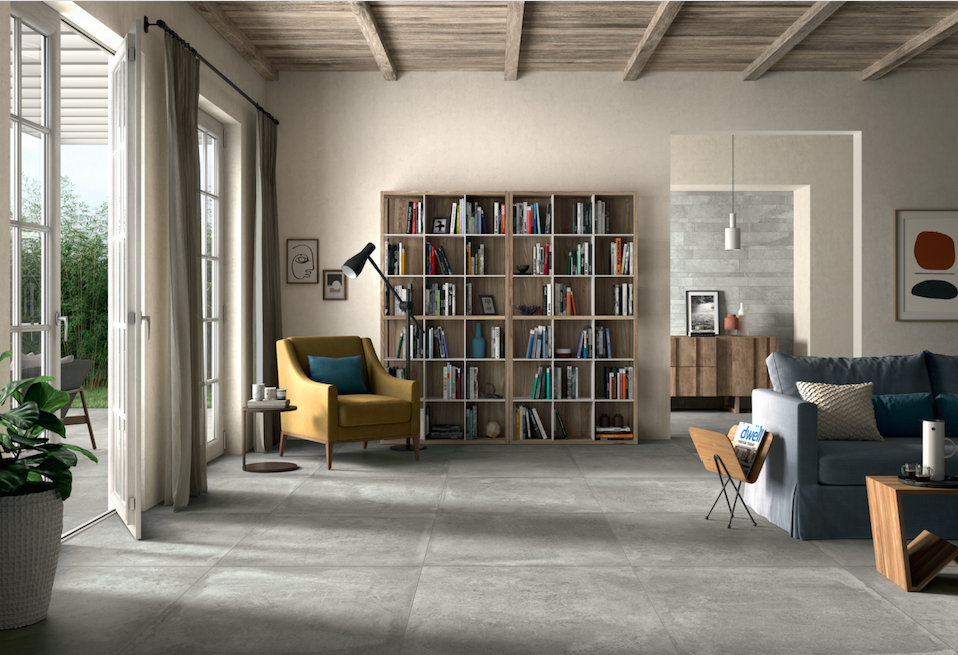 The Panaria Opificio 22/a concrete-inspired tiles used in this living space features the natural nuances of an aged concrete screed floor, in the spirit of wabi-sabi.
With the upheaval and disruption caused by Covid-19, our homes have truly become our refuge. We spend more time at home than ever before, and homes that comfort, relax and offer peace and calm are what we need. Perhaps what we need then, is a wabi-sabi home. Wabi-sabi is a Japanese term which refers to appreciating the beauty of imperfection, which also comes from accepting the impermanence of any one state and so embracing its flaws too. In terms of aesthetics, wabi-sabi refers to the authenticity of materials, be it natural or man-made. For example, accepting the mark of nature on organic materials such as wood, metal or stone as they age and develop patinas, or the unique qualities of handcrafted objects. Meaningful items such as beloved family heirlooms, plants, and time-worn seasoned furniture pieces also bring out the wabi-sabi spirit in your home.
We picked out five tile designs that will work well to bring the simple and elegant philosophy of wabi-sabi into your home!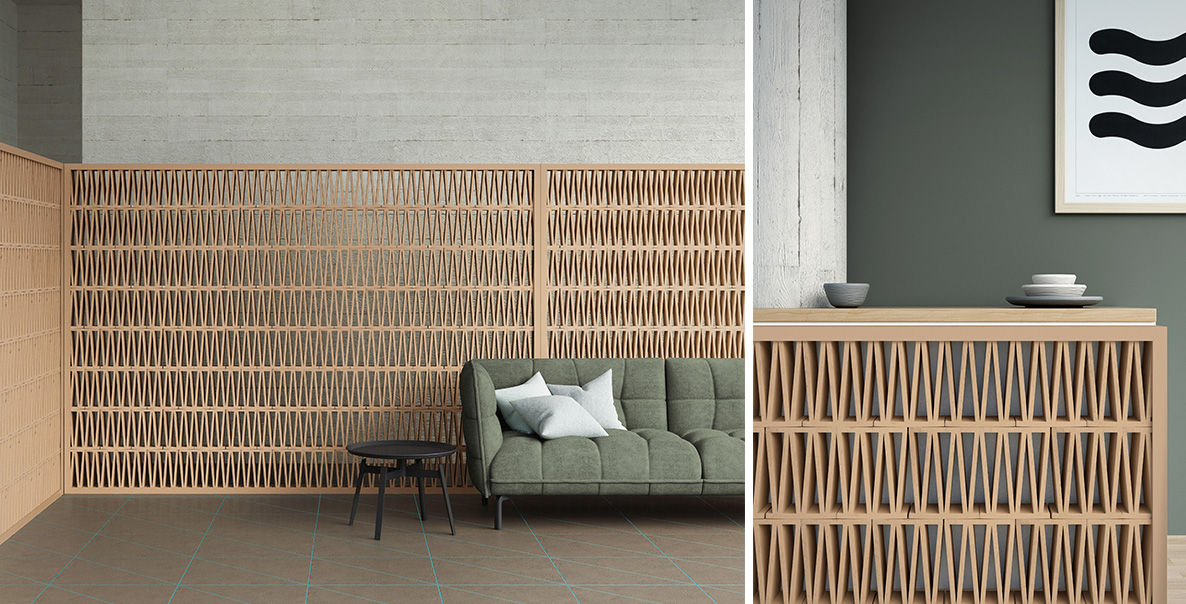 Making the leap from a two-dimensional material to a three-dimensional form is the Mutina Celosia 'wallcovering', made from extruded terracotta. The warm colour of the natural material, its tactility, and shape, which was modelled after Roman numerals, combine to bring a look of comforting familiarity. Designer Patricia Urquiola was after a warm element, both visually and to the touch. Available as a single repeatable module, Celosia also has the versatility to be placed in many situations to form a variety of structures.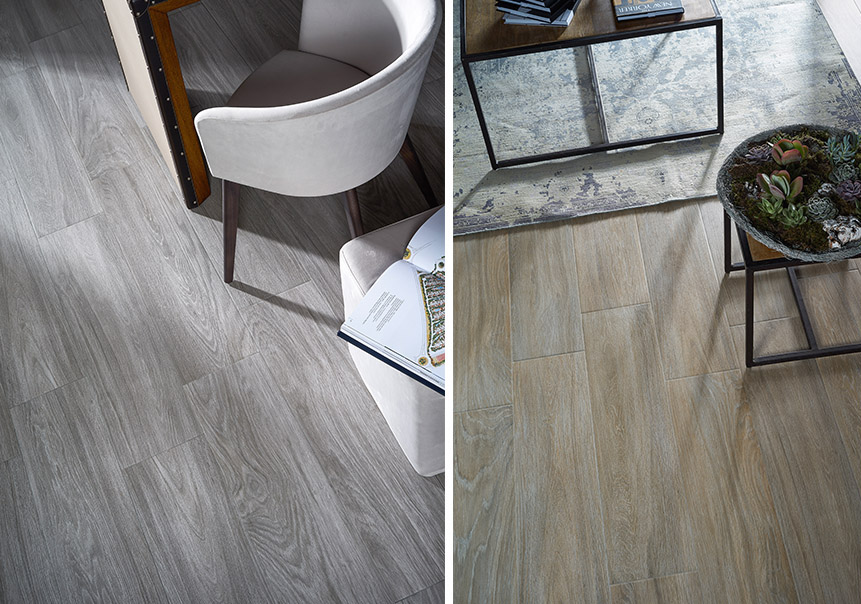 The expressive timber-inspired tiles of the Azuvi Rovere collection feature knots and other organic woodgrain variations instead of presenting a bland and generic grain pattern. The beauty of timber lies in its imperfections and the Rovere tiles bring you that rusticity in four lovely colours.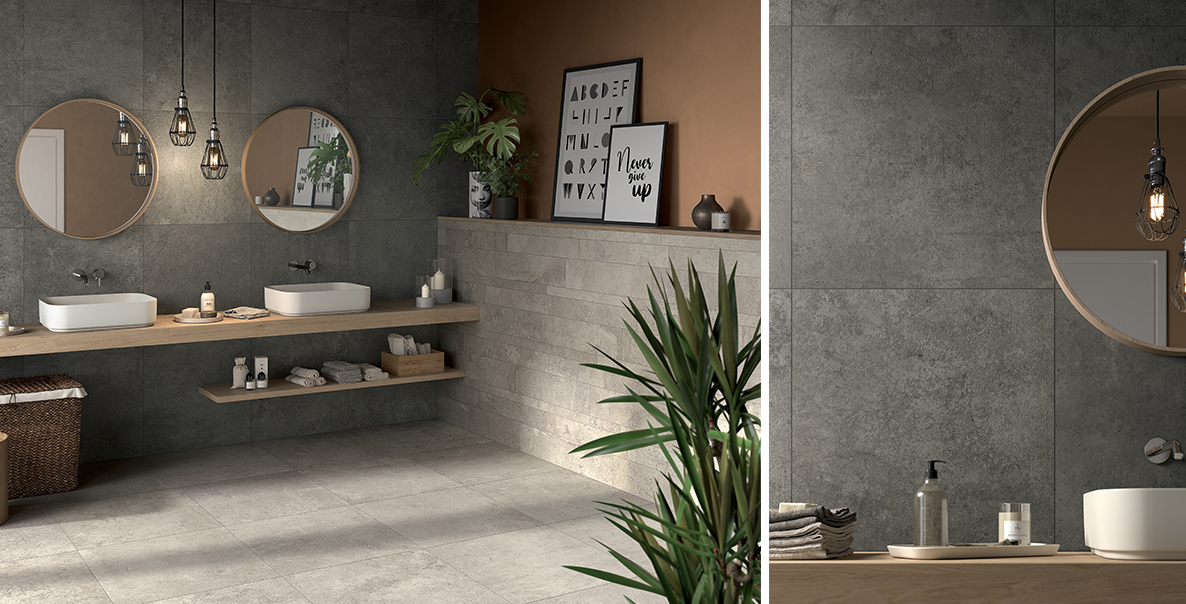 A great-looking concrete screed surface counts on the skill of the person doing the plastering to get it right. Save time and still get that concrete floor or wall with just the right dose of ruggedness and character, with concrete-inspired tiles from Panaria Opifico 22/a. This collection creates the look of concrete that has been marked by the passage of time, without you having to wait for decades. Your tiled surfaces will be more sustainable, and have anti-bacterial properties too, with Panaria Protect.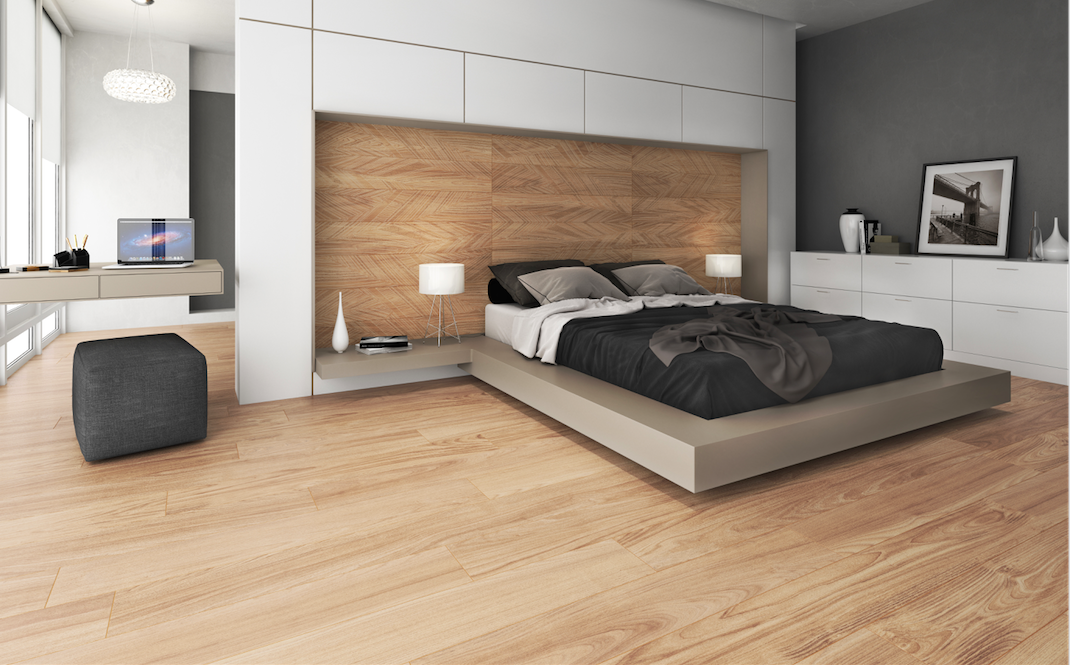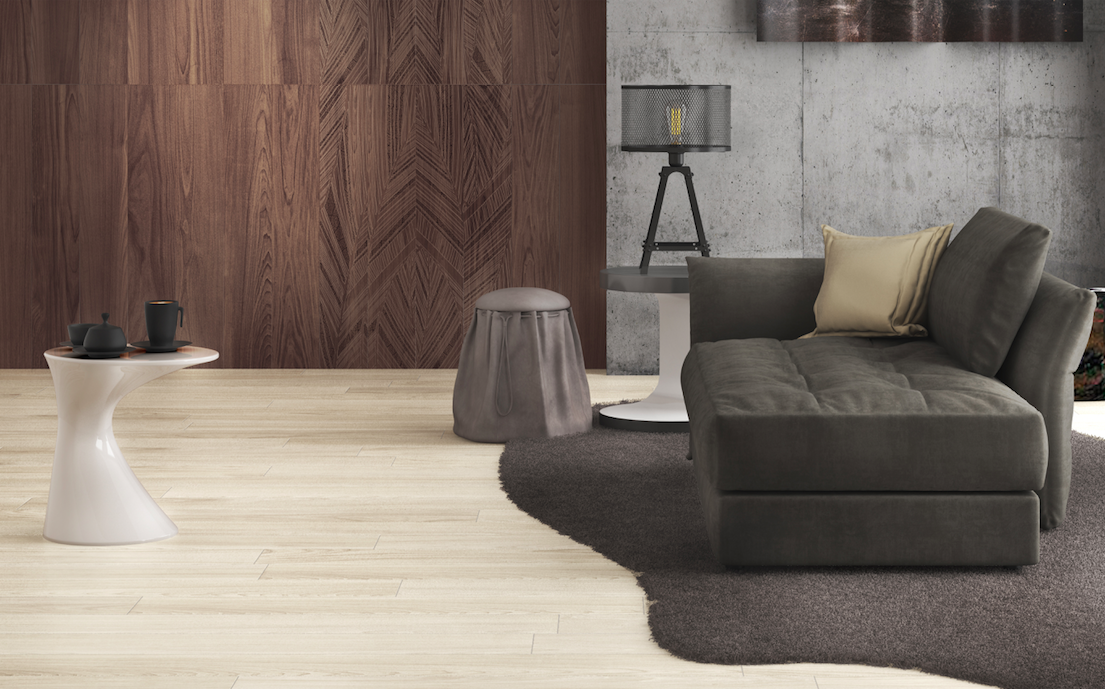 Long flowing woodgrains are the hallmark of the Del Conca St Regis collection of timber-inspired glazed porcelain stoneware tiles which come in just one size of 20cm by 120cm. These extremely long planks allow you to enjoy the visual continuity of uninterrupted woodgrains and appreciate the beauty of the material. Del Conca St Regis is available in four colours.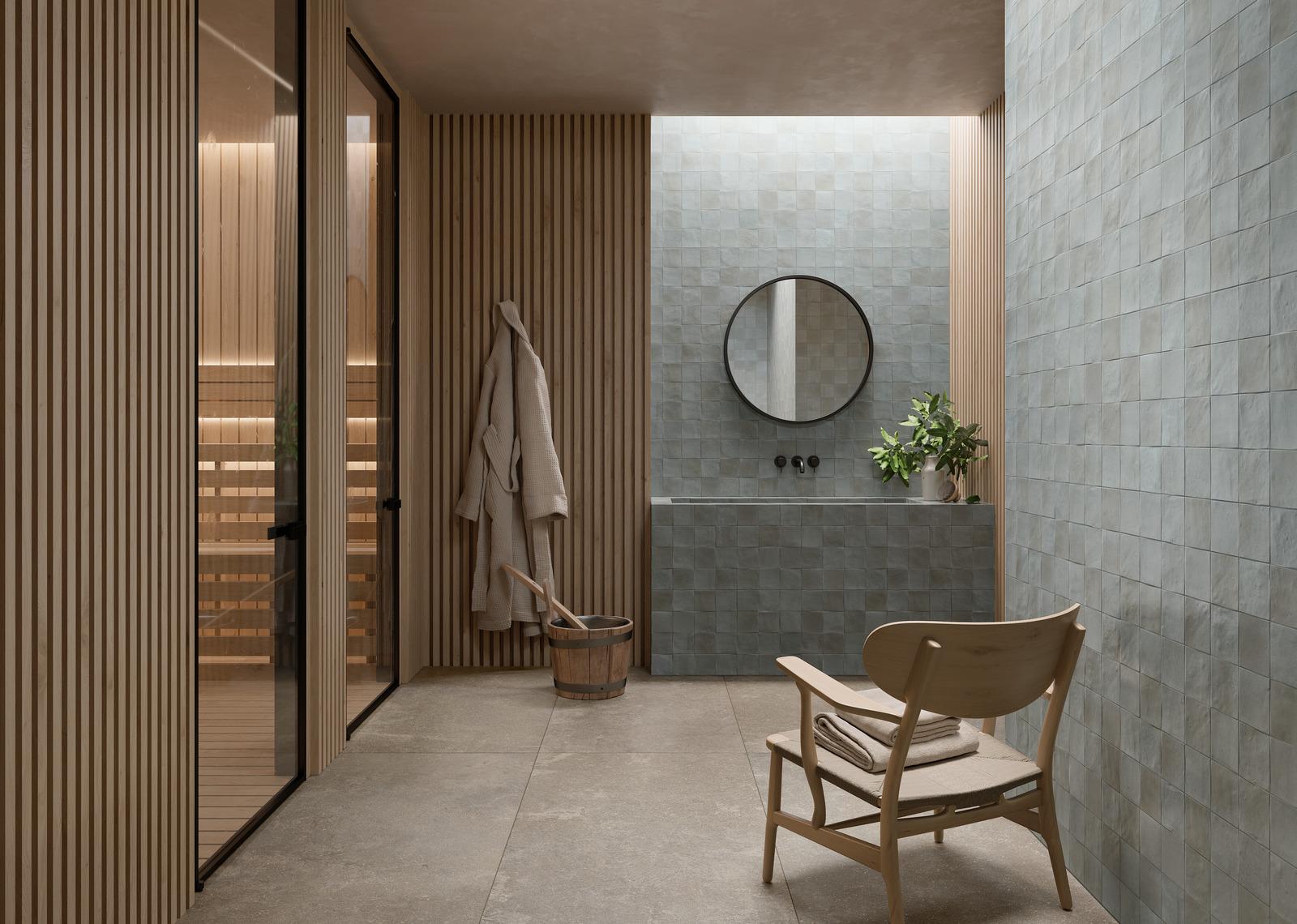 In a departure from convention, the Ragno Melange collection features tiles that are deliberately different from each other, and with an artisanal handmade quality. This difference results in surfaces that are imperfect and uneven but made more interesting because of that. The 10cm by 10cm tiles sport coloured glazes in nine hues which also give walls rich chromatic depth.
See the tiles featured above at riceLAB. Visits to riceLAB are strictly by appointment only and limited to eight people per group. We encourage guests to make their tile selections online at www.rice-fields.com before coming down to minimise their time spent at riceLAB. Make an appointment by emailing us here or by calling 6692 1199. riceLAB is at 213 Henderson Road 01.03 Singapore 159553. RICE is open from Mondays to Fridays 10am to 7pm, and Saturdays from 10am to 6pm.
Get the European tiles you love at great prices! Browse the Tile Me You Love RICE range on our website in the Materials tab, using the filter Tell Me You Love RICE.