03.02.21
The RICE team choose their top 10 favourite tiles. See the results!
Tiles
The Ergon Tr3nd collection tops among the RICE team for its trio of concrete-, timber- and pottery-inspired tiles that were designed to be used with each other.
RICE celebrates another monumental milestone in 2021, our 20th anniversary! Since our humble beginnings in 2001, we have taken pride in curating a range of quality tiles from Europe to fulfil our customers' desire for both form and function for their surfaces. Our tiles don't just have to look good to meet the creative visions of architects, designers, building owners and homeowners, they have to stand up to the test of time as well. After 20 years of listening to our customers, we have put together a list of 20 tile collections best loved by the RICE team and our knowledgeable industry partners and clients!
In part one of our list, we present the top 10 most popular tiles as chosen by the RICE team.
1. Ergon Tr3nd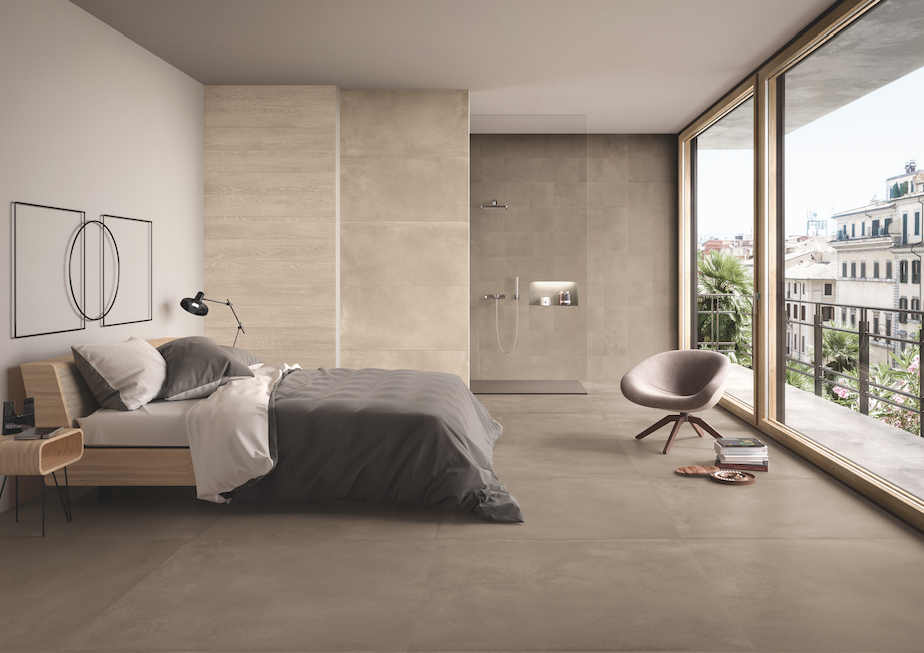 A runaway favourite with the RICE team, the Ergon Tr3nd collection tops the list for its aesthetic versatility. The tile designs which are inspired by timber, concrete, and majolica each present a different finish, and are available in the same eight organic hues. This makes it a cinch to create textural layers in one space either using the same colour or in colours that already complement each other. "It is very easy to coordinate the tiles with each other, colourwise," says May Ladublan, manager of material planning.
2. Ergon Stonetalk
Ergon Stonetalk is a companion collection to Ergon Tr3nd, with five of the same colour tones as the latter for seamless integration. However the RICE staffers love it for the collection's unique qualities as it shows how stone can be worked in different ways to present three distinct finishes of Martellata, Minimal, and Rullata. Nur Hemelia, a manager of material planning at RICE, recommends the stone-inspired collection as it is available in R11 finish in a large format, and there's a variety of designs to mix and match in one area. R11 is a code used in the tile industry for a resistance level of 11. This higher friction means the tiles are suitable for outdoor use.
3. Ragno Look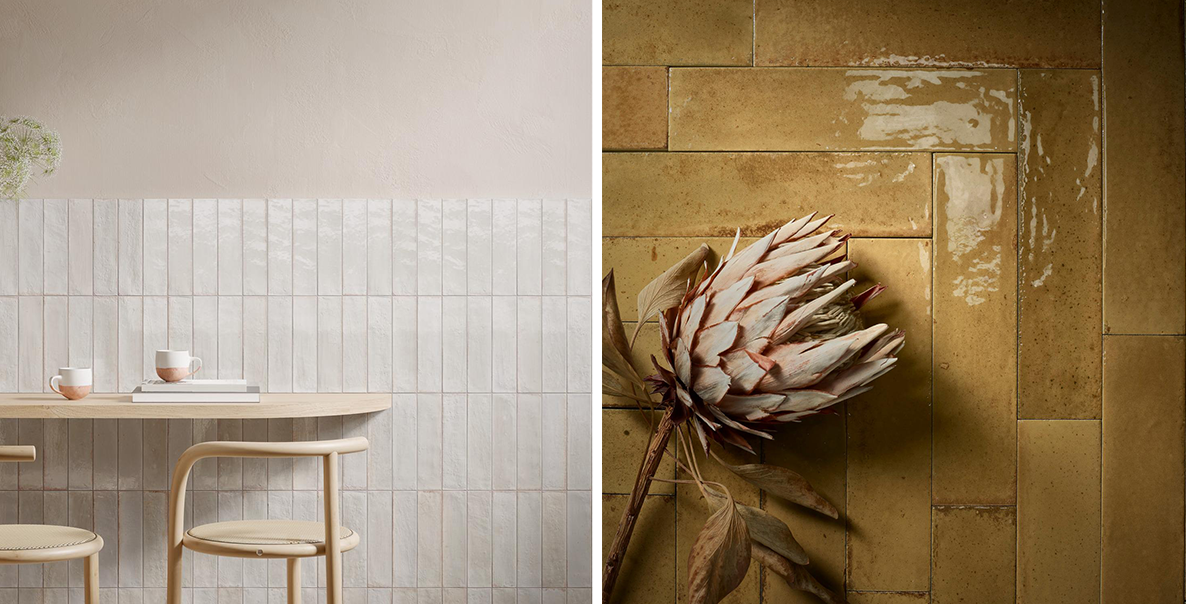 The Ragno Look collection has a fan, Samantha Tan, a guest experience executive at RICE. "I love the uneven glossy look that creates different tones, and depth of the colour. It is like subtle wall art that makes the area lively," she says. Ragno Look tiles are made to express an artisanal handcrafted look with its uneven glossy surfaces. Available in seven colours, the tiles come in only one distinctive size of 6cm by 24cm.
4. Edimax Feel
Classic stone-inspired tiles such as those of the Edimax Feel collection will never go out of style. The tiles bring warmth to a space with their subtle grain patterns and five comforting nature-derived hues. "They provide such warm and enveloping colours and create a background for a sophisticated and modern environment," shares Yusrah a RICE customer service executive. Edimax Feel tiles come in a large variety of sizes as well.
5. Blustyle Élite
The luxury and elegance of marble from prestigious quarries around the world is captured in the marble-inspired tiles of Blustyle Élite. "The collection offers a wide range of marble designs with five types of marble to choose from. It's offered at a good price point as well," says Nur Hemelia.
6. Ergon Stone Project
Ann Ting Leong, RICE manager of client services, attributes the popularity of the Ergon Stone Project collection succinctly to its "design and character". The collection captures the outcomes of cutting the stone in various ways, resulting in the designs of Controfalda and Falda, each with a recognisably different vein pattern.
7. Ergon Medley
The Ergon Medley collection rides the tidal wave of popularity terrazzo has seen of late and takes it a few notches higher with its fresh interpretation of this old-school material. The terrazzo-inspired tiles "put a fun twist on typical terrazzo," as Samantha puts it, with its oversized fragments, and trendy colours of green, blue, and pink.
8. Panaria Trilogy
The Panaria Trilogy collection of marble-inspired tiles is a winner for its natural looks, explains Jocelyn Tan, executive material planner at RICE. The tiles' understated vein patterns make them a good fit for most contemporary homes, with five colours to choose from. Another plus point is the big slab size of up to 60cm by 120cm, which makes interiors look more spacious.
9. Panaria Prime Stone
Classic stone meets contemporary concrete in the Panaria Prime Stone collection, which present the best visual qualities of both materials. "The colours in this collection are beautiful and very neutral. They are not eye-catching but they give dimension to the space. The tile finish is also very nice to the touch," says Samantha.
10. Cotto d'Este Vanity
The Cotto d'Este Vanity collection captures the qualities of marble used in its most elegant and classical settings. Apart from the realism that Jocelyn Tan, an executive material planner at RICE, appreciates, the tiles are also available in a large format design spanning five panels, for an impressive seamless surface that extends design possibilities far beyond the limitations of the natural material.
Discover the top 10 most popular tiles as voted by our customers and clients in the next blogpost!
See the tiles featured above at riceLAB. Visits to riceLAB are strictly by appointment only and limited to eight people per group. We encourage guests to make their tile selections online at www.rice-fields.com before coming down to minimise their time spent at riceLAB. Make an appointment by emailing us here or by calling 6692 1199. riceLAB is at 213 Henderson Road 01.03 Singapore 159553. RICE is open fromMondays to Fridays 10am to 7pm, and Saturdays from 10am to 6pm.
Get the European tiles you love at great prices! Browse the Tile Me You Love RICE range on our website in the Materials tab, using the filter Tell Me You Love RICE.