24.06.20
Make the switch to tiles and save the earth
Tiles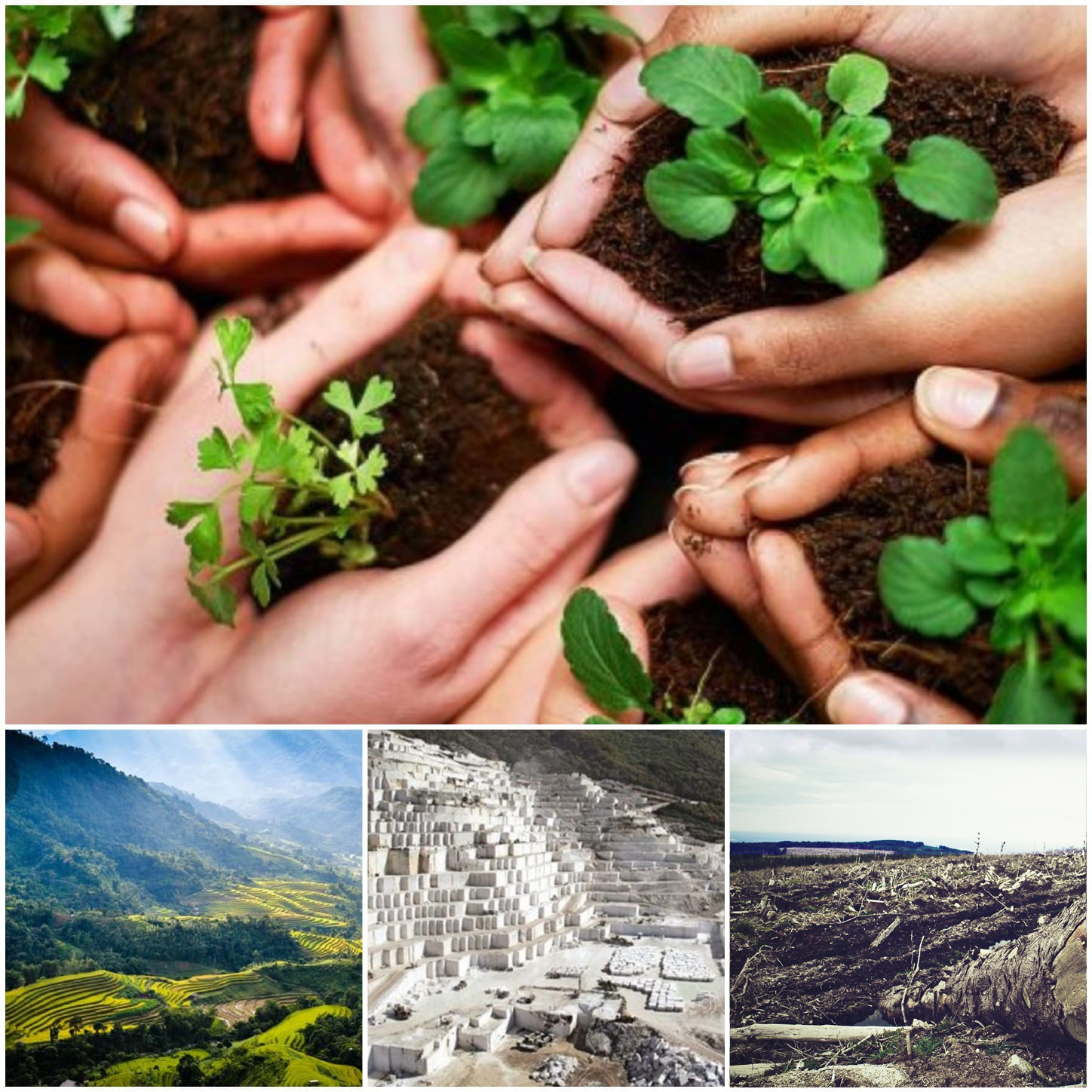 We are all aware of the need to be responsible consumers, given the earth's limited resources which are disappearing at an alarming rate with each passing year. However, as a result of the Covid-19 pandemic, water and air pollution have dramatically reduced globally, showing us that climate change can be managed and even reversed. In a post-Covid world, trends point to eco-consciousness as an even bigger movement to sustain the renewed health of the planet we all enjoy now.
Read this report to find out our planet's condition.
As consumers, we can all do our part to help the earth heal, for instance, practicing the three Rs of reducing, reusing and recycling, in all aspects of our daily life. Apply an eco-conscious mindset to your home renovations as well. Choose the best quality materials you can afford so they last longer and don't have to be replaced so often. If you love the look of natural materials such as timber and marble, consider using surfacing materials such as tiles which has the same look, and which do not have to be extracted from the environment. Good quality porcelain stoneware tiles have a long lifespan, being extremely durable and resistant to water and stains. Some are even mould-resistant, such as the tiles in the Panaria Protect range which have been enhanced with anti-microbial agents to prevent the growth of bacteria. Many European tile companies such as Panaria also have in place comprehensive environmental policies to manage waste and emissions from the production process.
If you're sceptical about the ability of tiles to provide the cool luxury of marble, or the organic warmth and texture of natural timber, the following collections will change your mind! Tiles, being water-resistant and easy to clean, can also be used in wet areas such as bathrooms and the outdoors, bringing the aesthetics you love to every part of your home.
Panaria Borealis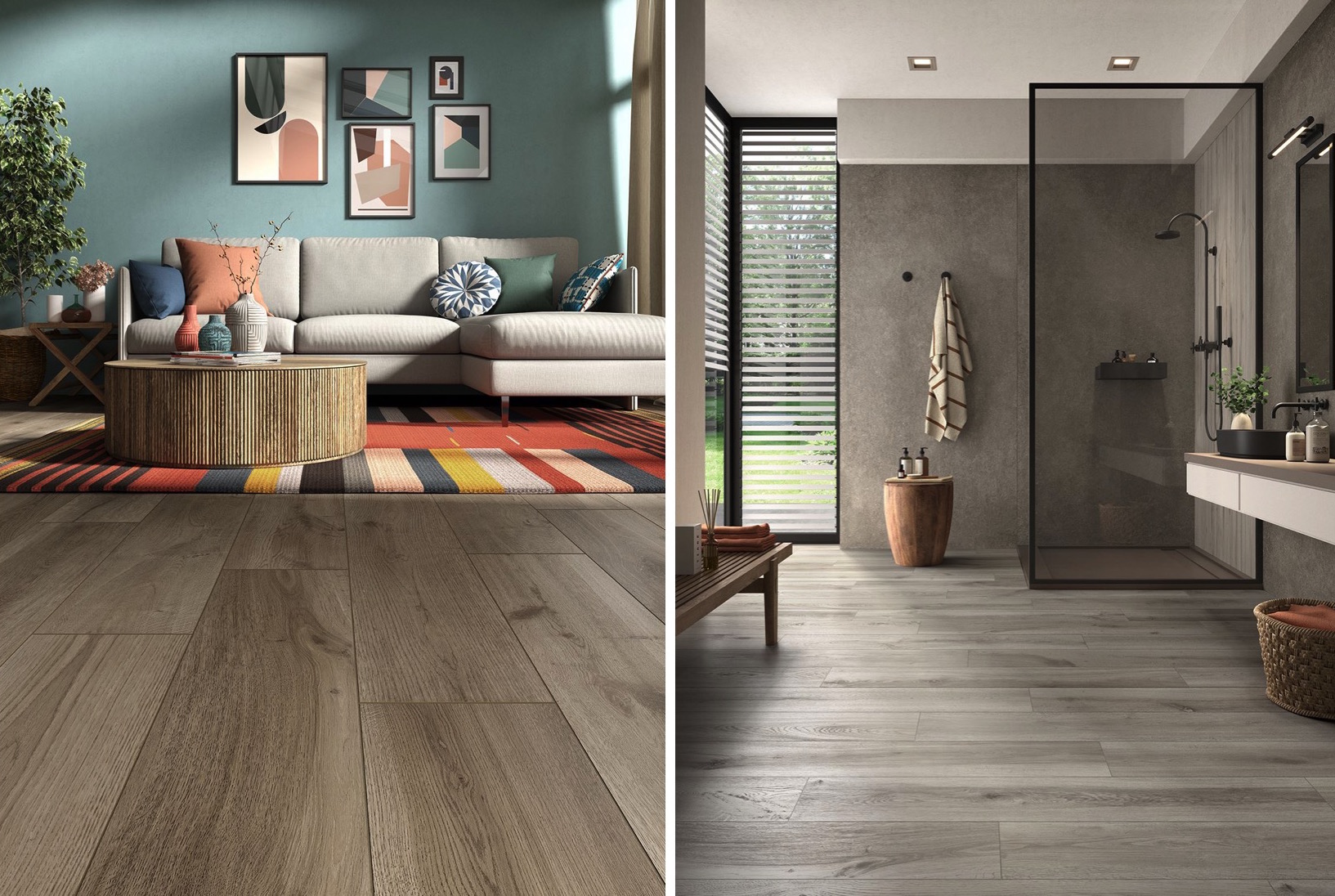 The new Panaria Borealis collection uses advanced digital printing technology to bring the beauty of oak woodgrains to tiles. The high-resolution print creates surfaces with soft tonal variations and enhances the grains so they appear almost engraved. The tiles are available in four hues and you can bring their simple and harmonious patterns outdoors as well, with the 20mm-thick tiles. Besides wide and narrow rectangular strips, Panaria Borealis tiles also come in chevron shapes to add contemporary detail to your space. The tiles are manufactured using 40% recycled materials obtained from other manufacturing processes, and with Panaria's other environmental practices in place, such as the use of renewable energy and recycled water for manufacturing.
Atlas Concorde Lims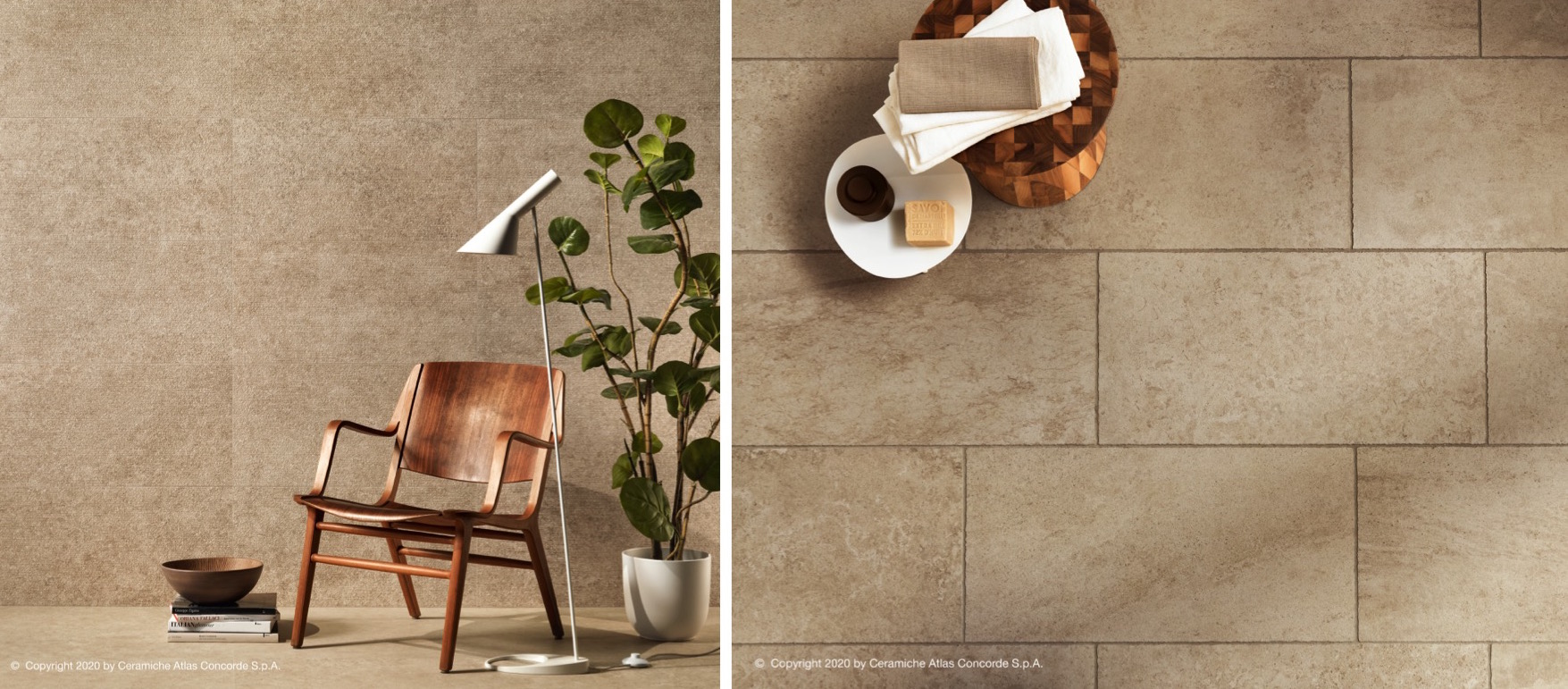 Atlas Concorde has developed a limestone-inspired tile collection which amalgamates the best-known characteristics of the most-requested limestone from various European countries. The Lims porcelain stoneware tile collection comes in four colours typical of natural limestone and features details such as the fossils, shells, rocky aggregates, and sedimentation that are distinctive features of the natural material, in its design. An array of textures such as Matte, Bush-hammered, Line, and Tumbled, as well as 3D decorative surfaces, and multiple sizes make this a collection that has great decorative versatility for both the indoors and outdoors.
Cotto d'Este Woodland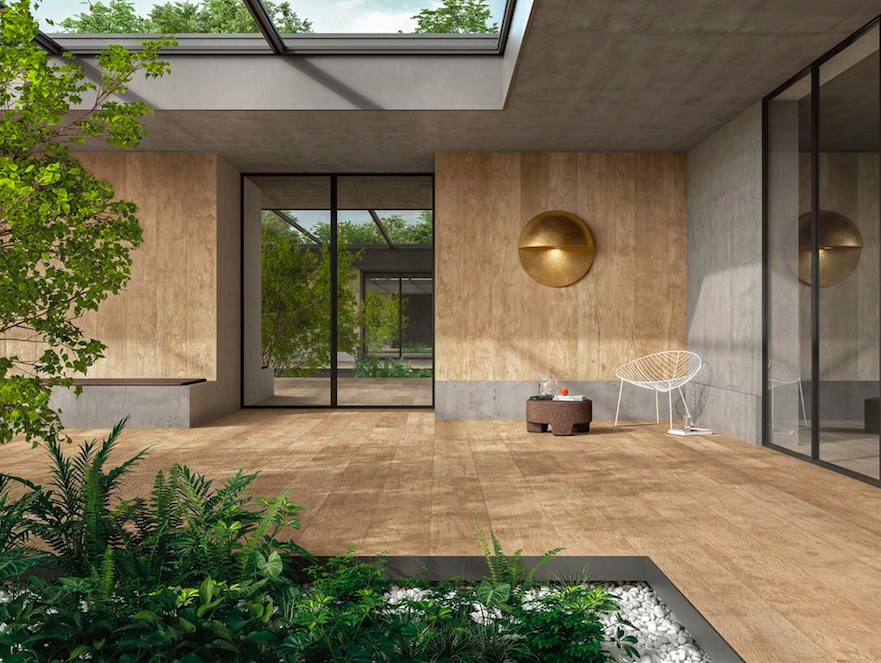 The Cotto d'Este Woodland tile collection is an exploration of two woodgrains, oak and teak. Oak is the inspiration behind the Wild surface finish that reflects the features of antique oak with pronounced knots and veining, available in three contemporary colours and best suited for open flexible spaces. Teak, on the other hand, is a Soft surface finish, with even and harmonious tones and grains as if newly oiled, and available in five colours. Its elegant refined appearance provides warmth and comfort to both residential and commercial spaces. Woodland tiles feature anti-microbial qualities to create healthy and safe environments too.
Blustyle Élite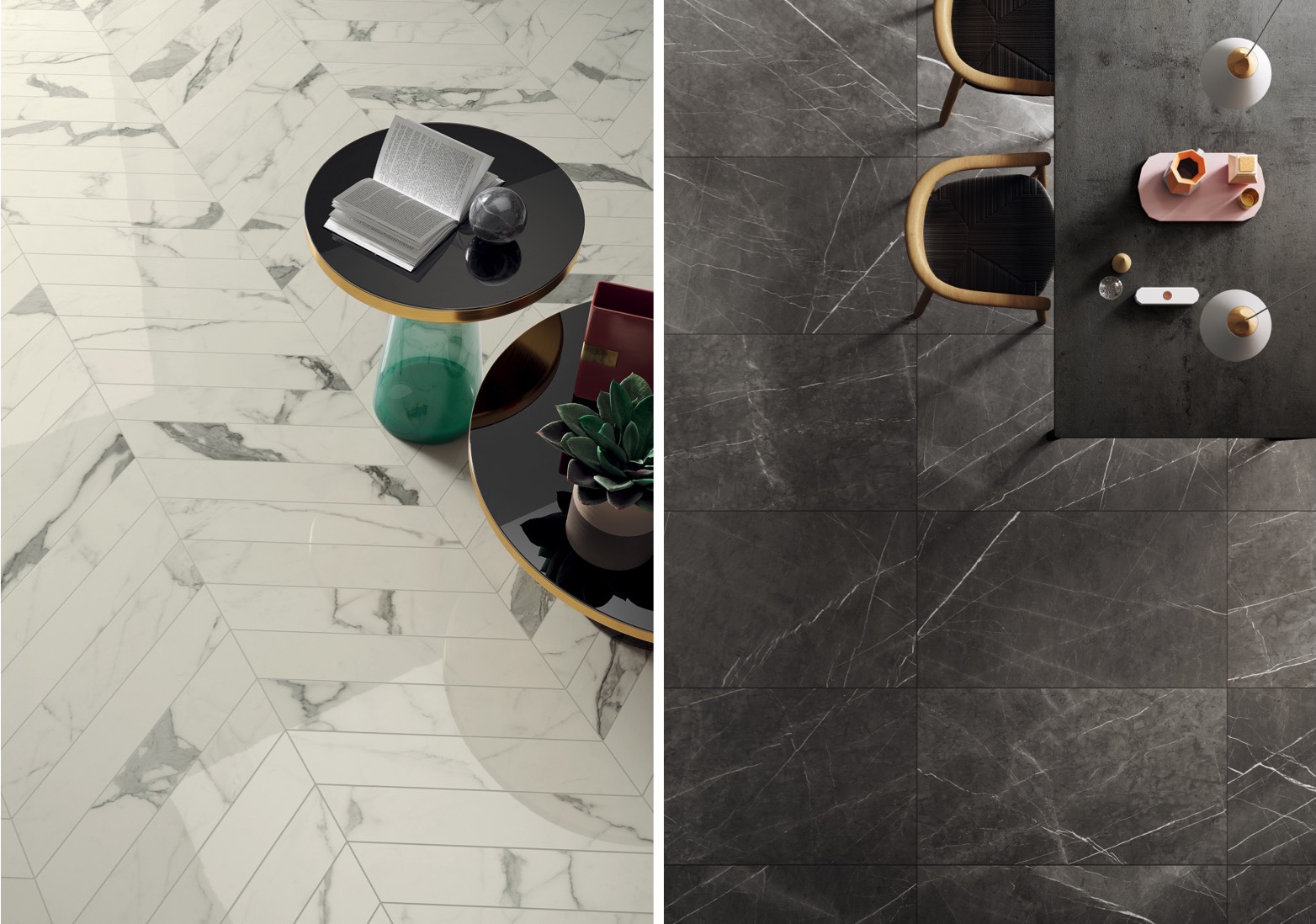 With the Blustyle Élite marble-inspired tile collection, you'll be able to enjoy the look of the most desired marble patterns from quarries in Italy, Spain and even Africa without extracting the material. The classic elegance of the material is made available in six colours and presented in glossy and natural finishes as well as in various sizes. Also, choose from various shapes such as chevrons and mosaics with no worry of material wastage unlike with actual marble sheets which have to be cut to shape. Marble-inspired tiles are also more durable than natural marble, and require less maintenance and replacement over time.
Blustyle Yosemite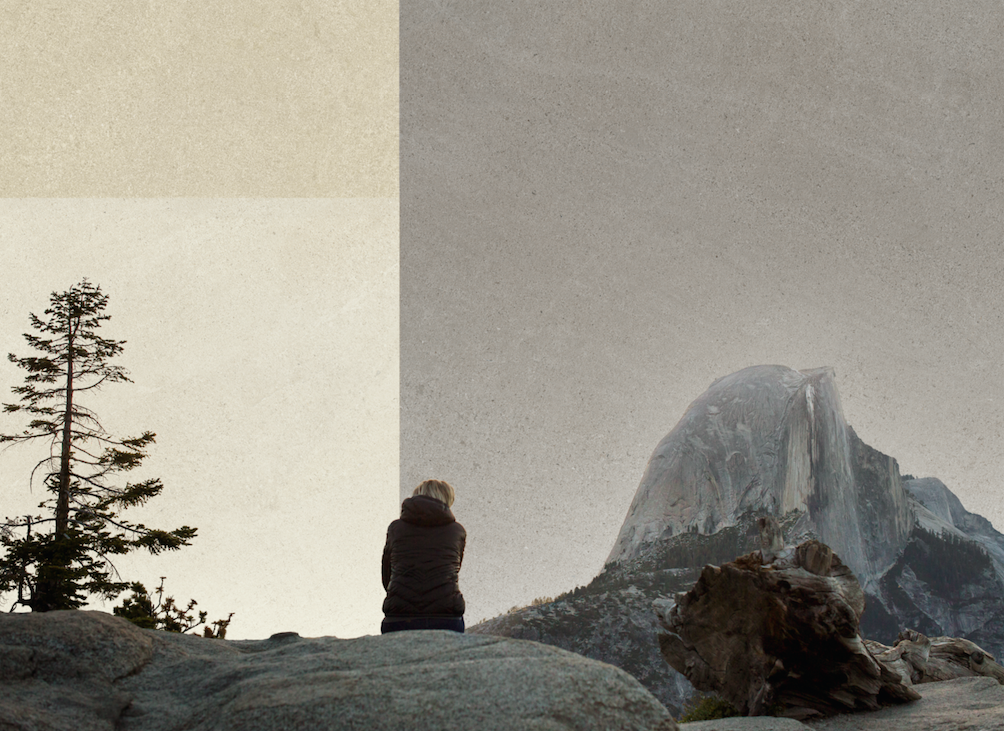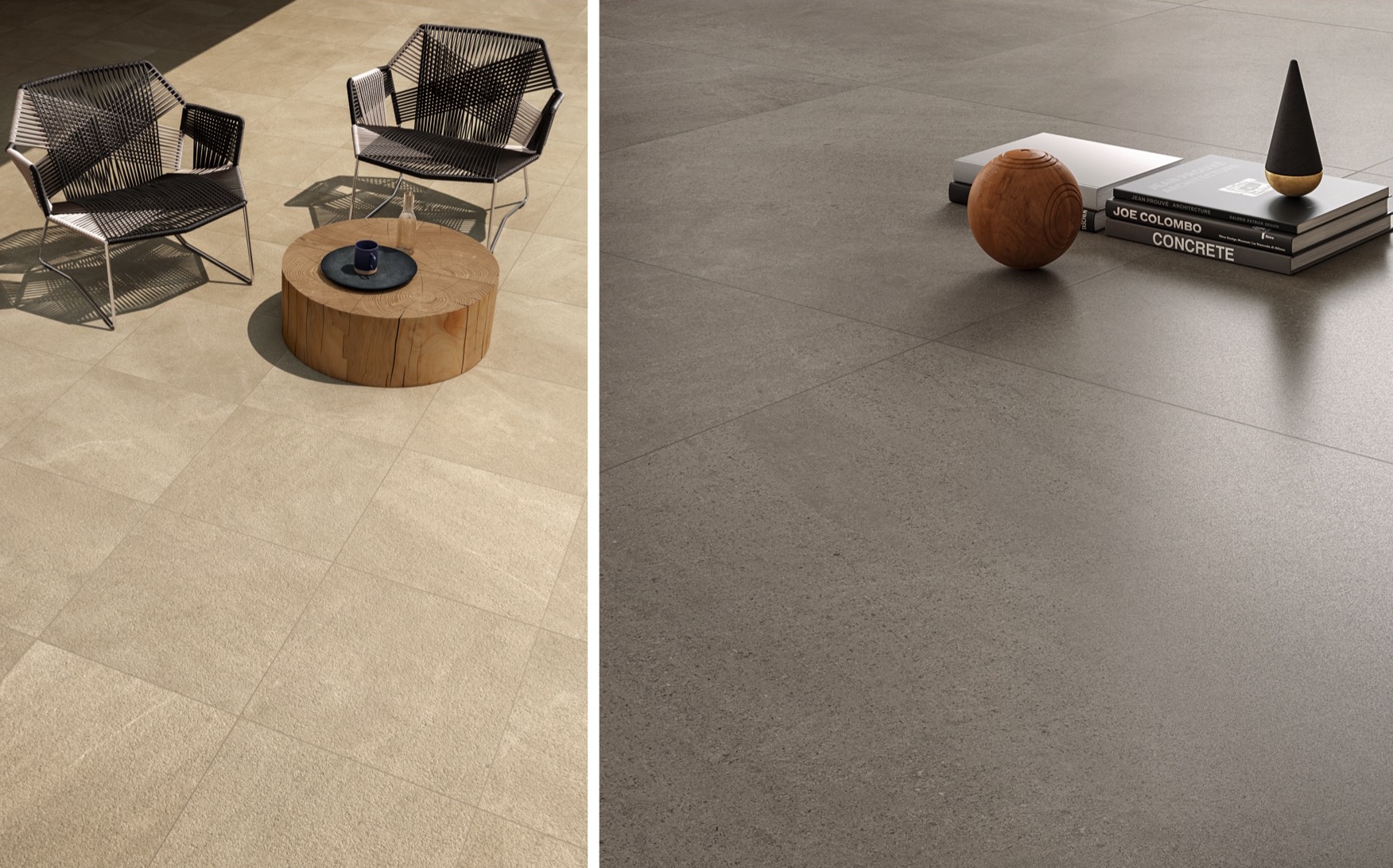 The three beautiful shades of the Blustyle Yosemite collection make them perfect for both contemporary and rustic styles. The tile design might have been inspired by limestone, but the subtlety of the stone grain creates an elegant personality that brings nature into a space comfortably to create a modern canvas.
Find out more about the tiles featured above at riceLAB. Visits to riceLAB are strictly by appointment only and limited to four people per group. We encourage guests to make their tile selections online at www.rice-fields.com before coming down to minimise their time spent at riceLAB. Make an appointment by emailing us here or by calling 6692 1199. riceLAB is at 213 Henderson Road 01.03 Singapore 159553. RICE is open from Mondays to Fridays 10am to 7pm, and Saturdays from 10am to 6pm.
Get the European tiles you love at great prices! Browse the Tile Me You Love RICE range on our website in the Materials tab, using the filter Tell Me You Love RICE.