19.12.18
Re-discover the images you loved this year, with RICE's top nine favourited Instagram posts of 2018!
Travel, Tiles
RICE ramped up our presence on social media this year to provide more design inspiration, tile application ideas, and product updates to our community, and we're grateful to have received a wonderful response. Thank you for all your likes! As we approach the end of the year, let's recap the Instagram posts on our feed that you loved the most.

Honestly, the attention this post received surprised even us. We knew marble-inspired tiles were popular, but people simply loved the full-on effect of a bathroom clad in just one tile – Tele di Marmo by Emilceramica. The design of the tile takes after Breccia marble, with its distinctive fractured veining. We predict this pattern will be a hit going into 2019, with new breccia-inspired tiles launched this year at Cersaie.

Grey stone-inspired tiles might seem like a cold choice for a bedroom, but this picture shows that they can provide a stylish and soothing ambience too. In addition, using variations of the Stone Talk tile by Emilceramica with different veinings and sizes bring a contemporary touch to the space.

Cool colours such as greens and blues are trending now for kitchens, and this picture reposted from @architecture_hunter is a great example of how marble-inspired tiles can complement this colour scheme.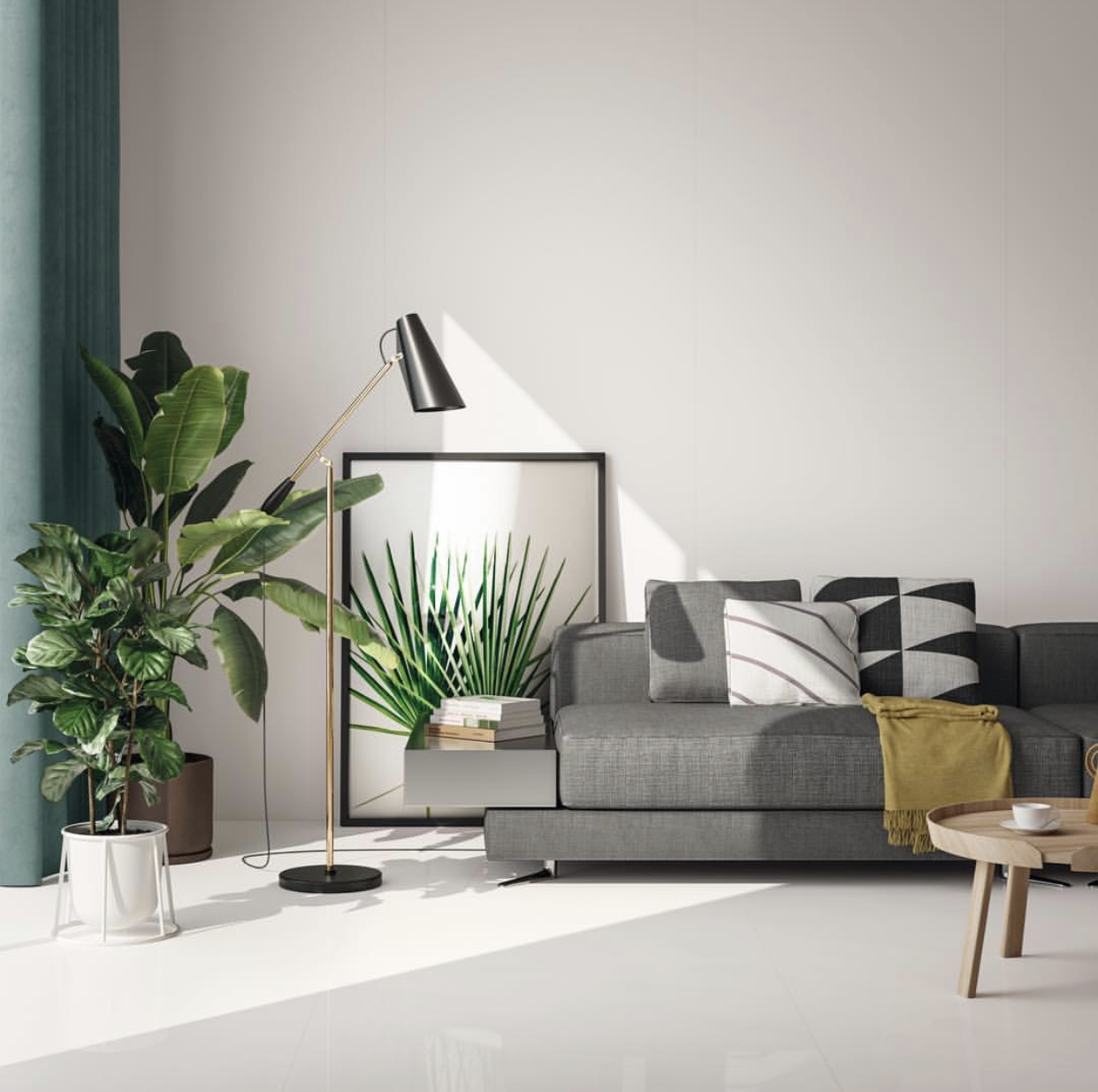 We predict slim tiles in pure white, and black, will be a hit in 2019, thanks to the number of likes this post garnered. The chic living space features the new 5.5mm-thin ZERO.3 Must white slim tile from Panaria in both glossy and matte finishings, for smooth and flat walls and floors with no grout lines! These tiles, first seen at Cersaie 2018, were singled out as a significant trend next year.
Many trips to riceLAB end at MATERIAL LAB, where customers can view tile samples at specially-designed workstations equipped with everything they need to make an informed choice. This picture provides a glimpse into that thoughtfully-illuminated space.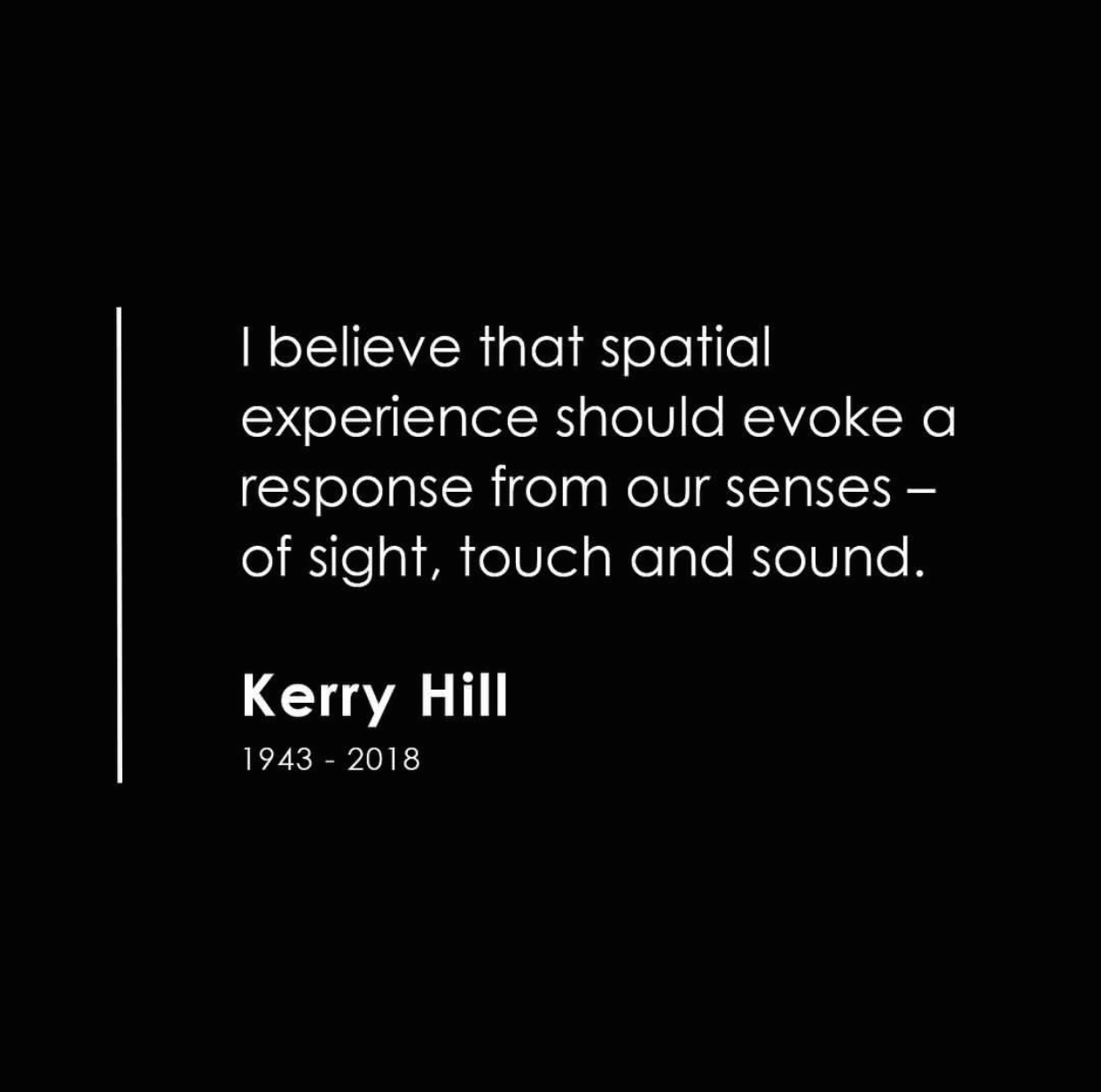 On a sombre note, this post marked the passing of one of RICE's most valued friends and partners, esteemed Australian architect Dr Kerry Hill. We selected this quote from him, to reflect on his life and legacy of award-winning works around the region.

We celebrated tile brand Mutina's latest award, given by Interior Design magazine, with this post. Celosia by Patricia Urquiola was named winner in the Wallcovering: Tile and Stone category, of the magazine's annual Best of Year Awards. Not just a wallcovering, the groundbreaking artisanal Celosia can also be used to create screens.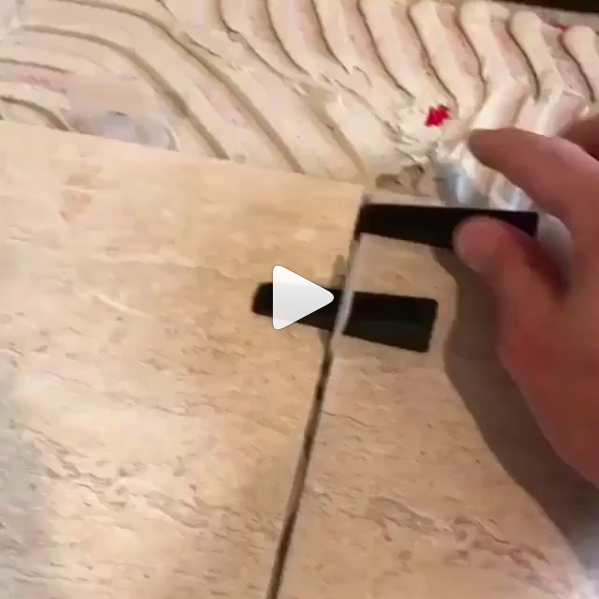 This much-viewed video provided a fascinating look at the tile-laying process, and introduces the Peygran Tile Levelling System to prevent lippage (a situation where tiles are not evenly laid). The self-levelling system also ensures tiles are evenly spaced.

One of our favourite tiles at the annual Cersaie international tile exhibition in Italy was the wonderfully textured Denim by mosaic manufacturer Appiani. The high number of likes for this picture show that it's one of yours as well!
See the tiles in your favourite posts on our Instagram feed, at riceLAB. Make an appointment to visit riceLAB by emailing us here or by calling 6692 1199. riceLAB is at 213 Henderson Road 01.03 Singapore 159553. RICE is open from Mondays to Fridays 10am to 7pm, and Saturdays from 10am to 6pm.