23.10.19
The top tile trends from Cersaie 2019 will put fun colour and beautiful patterns into your home
Travel, Tiles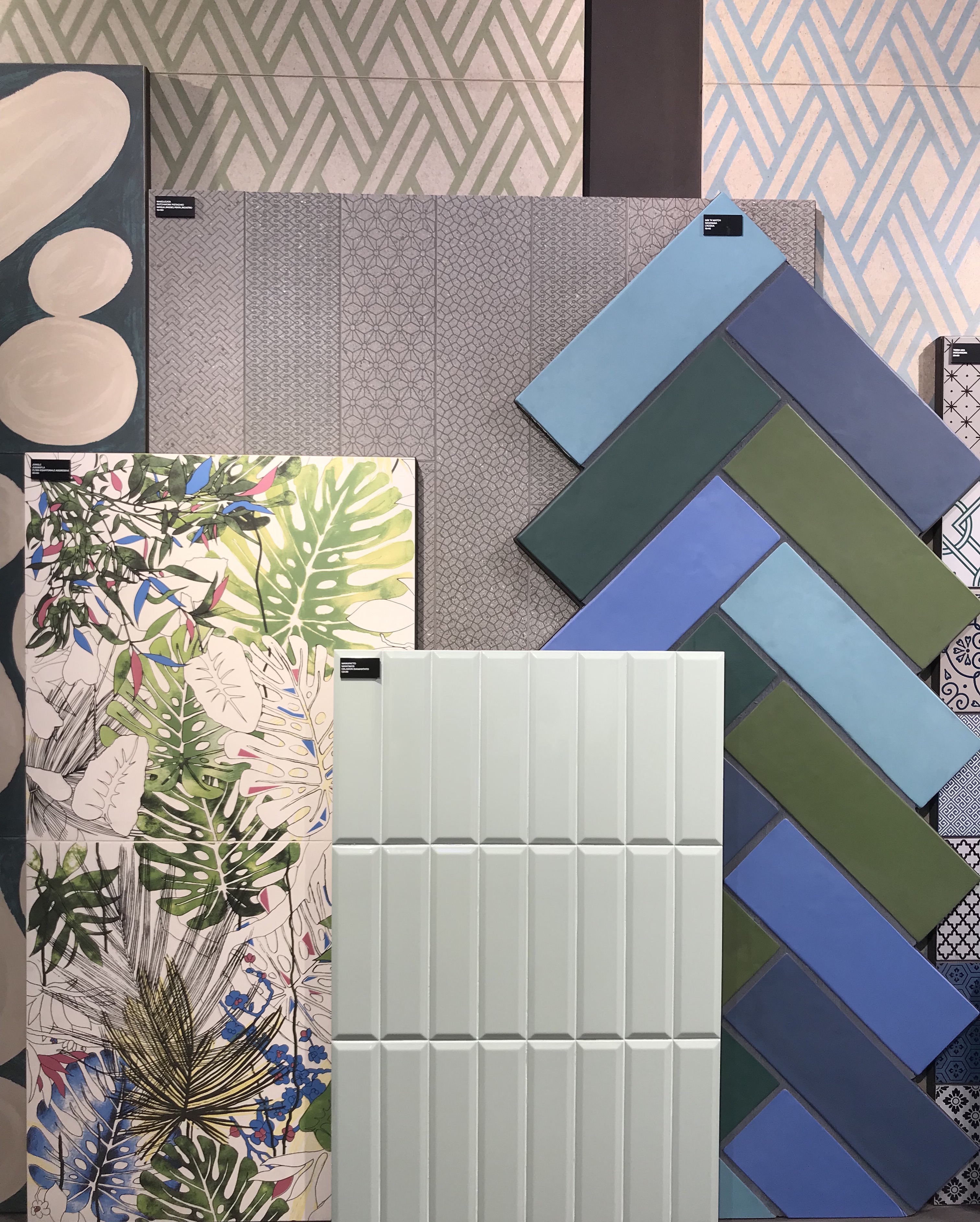 Get ready to welcome colour and pattern into your home! Visually expressive tiles were a dominant trend that emerged at international tile exhibition Cersaie in September this year. Held in Bologna, Italy, this annual exhibition is the gathering of the tile industry's major players and showcases the latest design and technology from tile manufacturers. Our team went trendspotting and this is what we found.
Decorative tiles inspired by wallpaper

Italian tile manufacturer Ornamenta has never shied away from colour and pattern, but this year it delighted with slim tiles in a dazzling array of large scale graphic patterns and full-blown colour. Each slim tile is akin to a panel of wallpaper, producing large format designs that can only be appreciated in full-size sheets. Their signature hexagon tiles printed with various patterns are great for smaller areas.


At first glance, you would think wallpaper was used for the walls in the pictures above. But the walls are actually clad with tiles – large format porcelain stoneware tiles called Kerlite. The new Wonderwall collection by Cotto d'Este features 12 amazing prints which are a result of high-definition printing technology. These works of art include watercolour renditions of lotus and palm trees which might look like wallpaper, but are more durable than paper and fabric, being resistant to damp and humidity.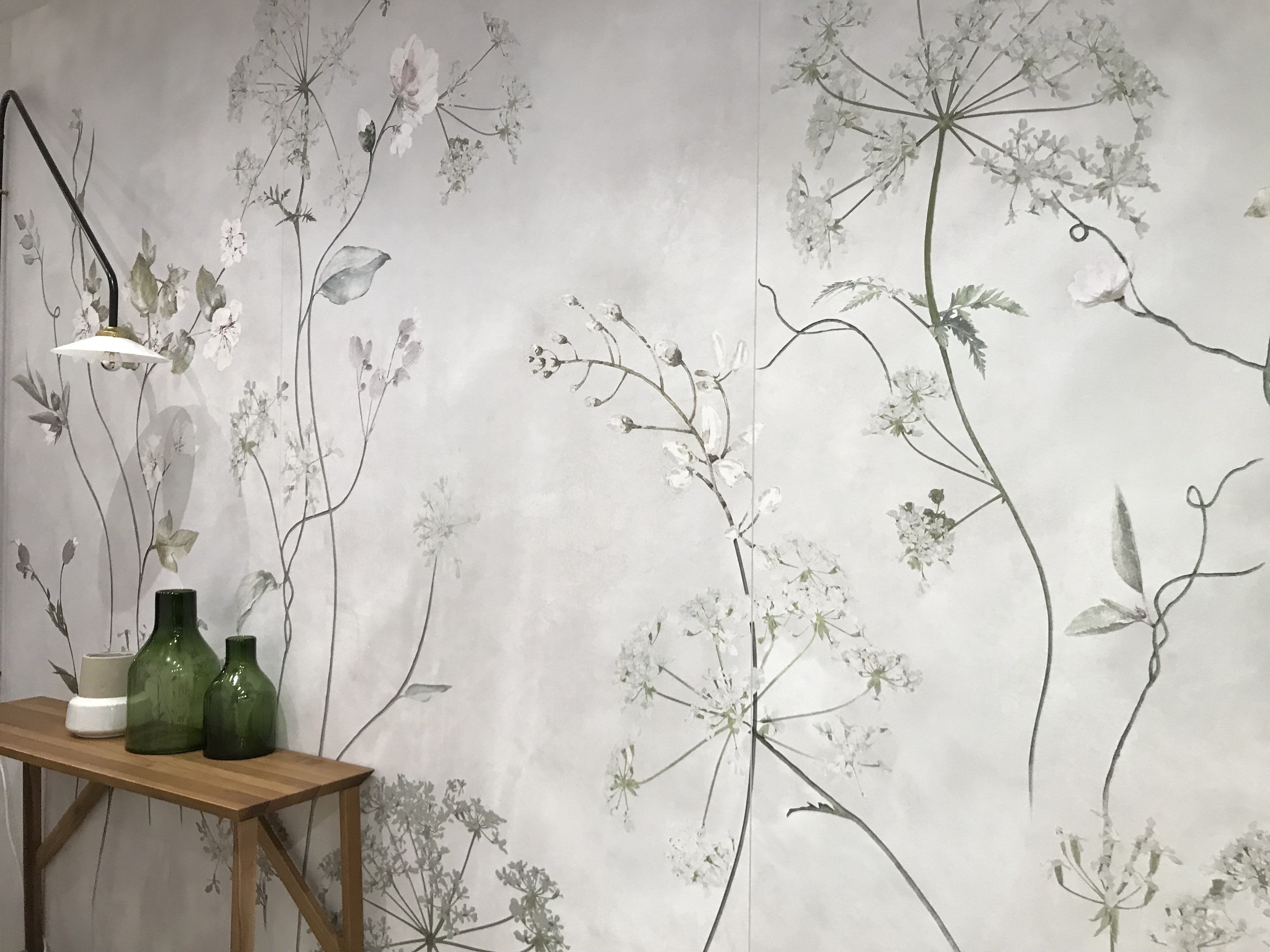 An ethereal pattern of flowers is the perfect print for the powdery hues of this tile, from the Maiora collection of porcelain stoneware slim tiles by Ragno. Not commercially available, these tiles were specially created for display at Cersaie to present the exciting decorative possibilities of slim tiles.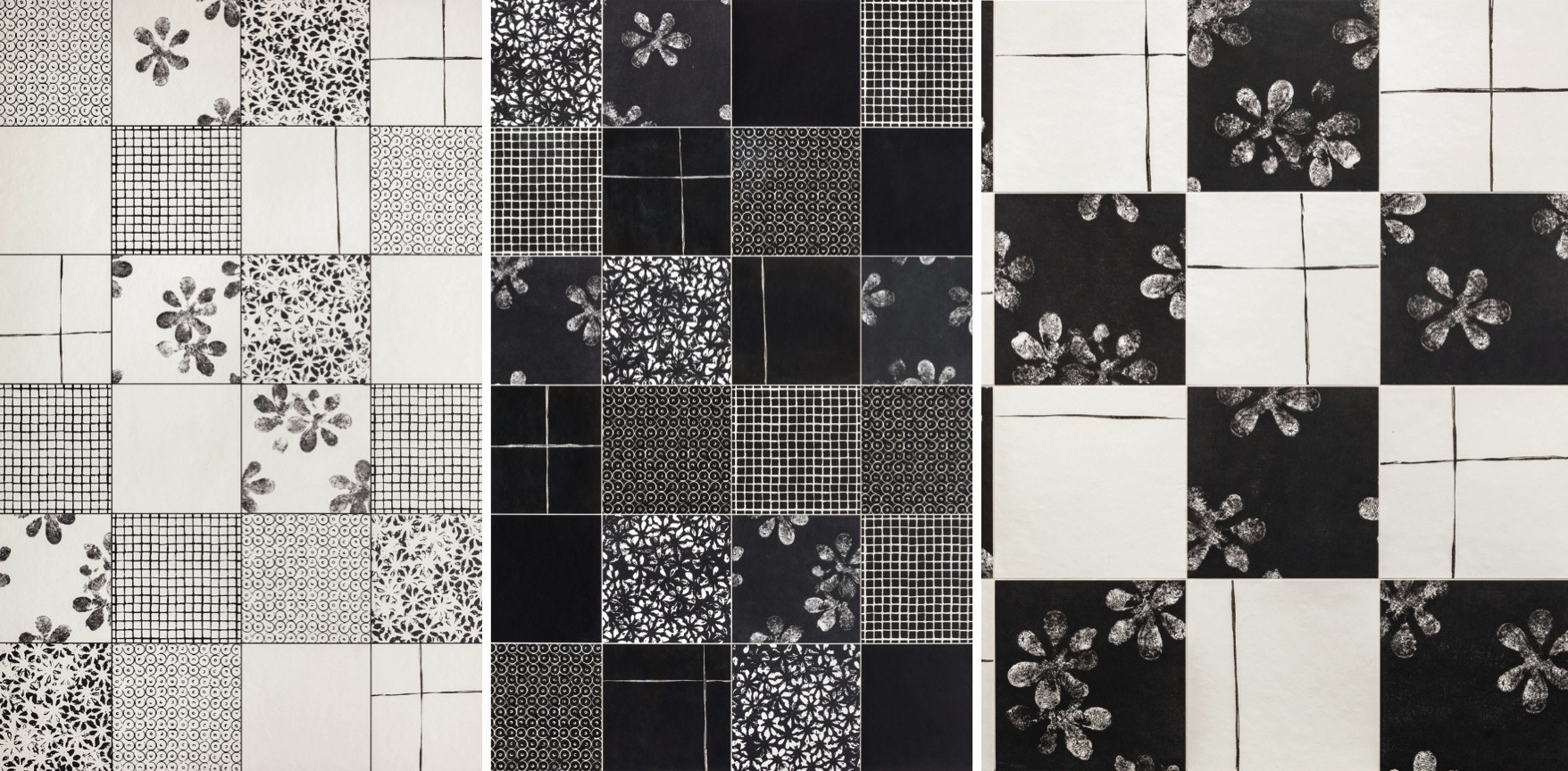 Chymia, the collection that Mutina developed in collaboration with Laboratorio Avallone also features these floral graphic designs. These 22 elements can be placed at random to create multiple designs.
Mutina shares, "The first concrete expression of this study consists of a brand new interpretation of black and white, developed with the aim of making a break with traditional styles, to restore strength and an original quality to ceramic as a material, with unexpected outcomes."

Texture used as pattern


The smart-looking metal-inspired collection of Gravity, by tile company Argenta is something we've been waiting for! Metal-inspired tiles usually echo the colouration and patterning of weathered metal, but Gravity uses a fresh contemporary approach to interpret metal surfaces as tiles. The collection was inspired by the old warehouses of 1950s New York, with its repeated orderly indents on solid-coloured tiles. Resembling punched out industrial metal sheets, the texture itself creates the pattern for crisp minimalist style.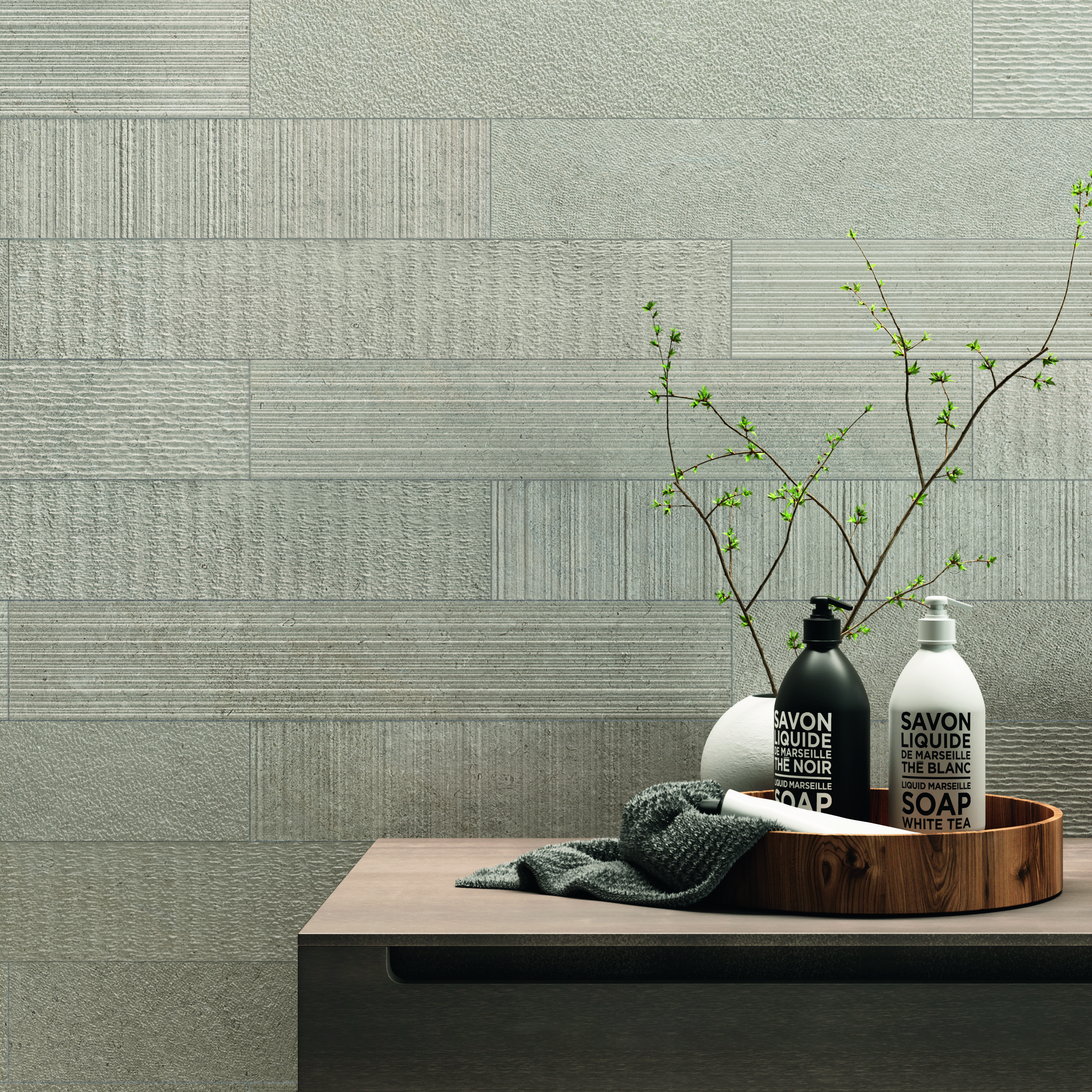 The attraction of the Edimax Feel collection of stone-inspired tiles comes from its evocative texture. Resembling trowel marks on wet concrete, the contrast of vertical and horizontal strokes on the long strip tiles pictured above creates a visually interesting surface for the mono-colour wall.
Marble-inspired tiles go loud(er)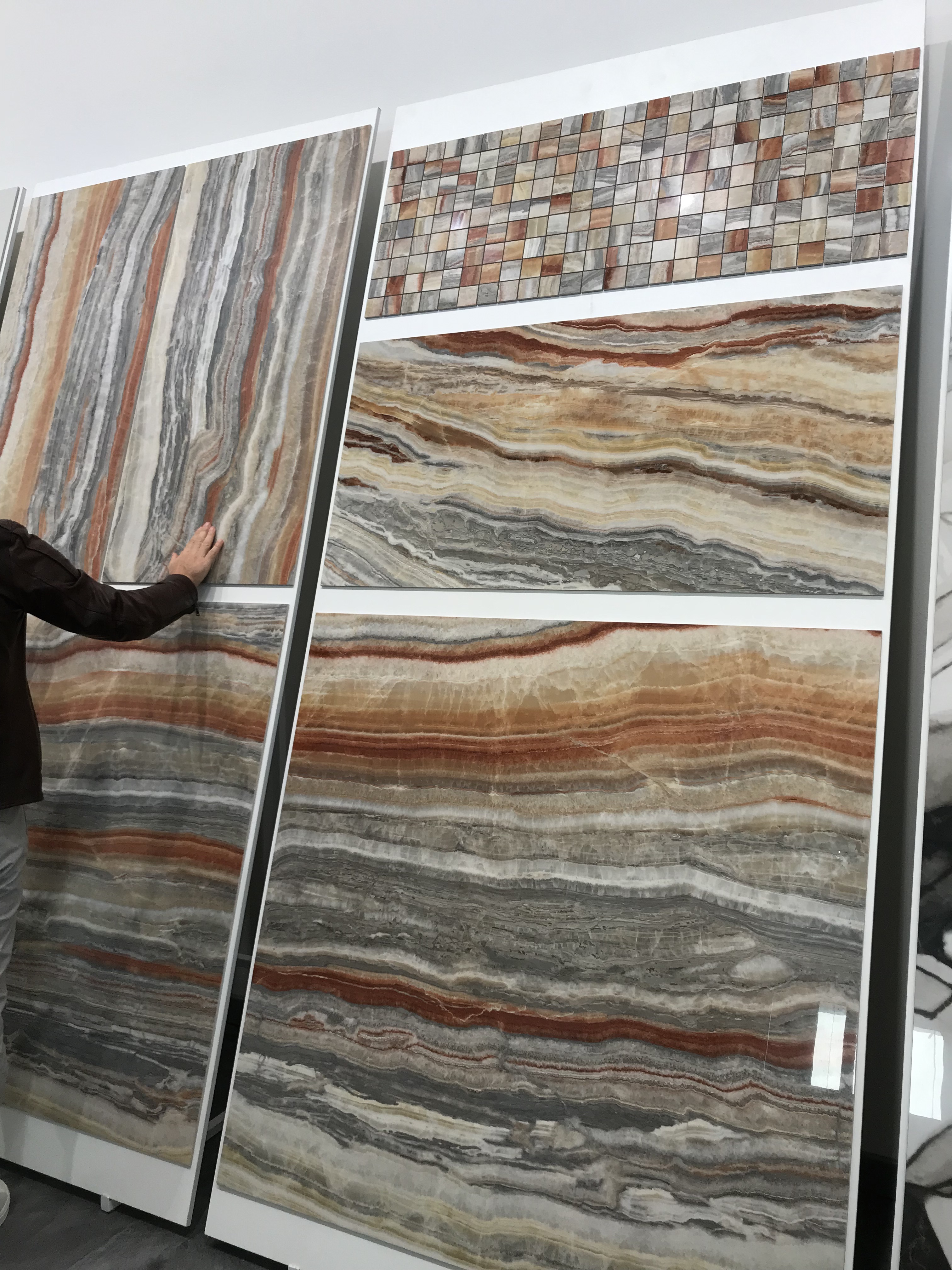 This marble-inspired tile from Del Conca is not for everyone. Expressing the beautiful stratification of stone with its streaky contrast of translucent grey and reddish-brown hues, this is one tile that is all the decoration you need in a space.

For less dramatic tastes, there is Blustyle Elite, a collection of marble-inspired tiles that fully expresses the natural material's rich patterns. Take your pick from tiles that were inspired by marble from the quarries of Italy, Spain and Africa.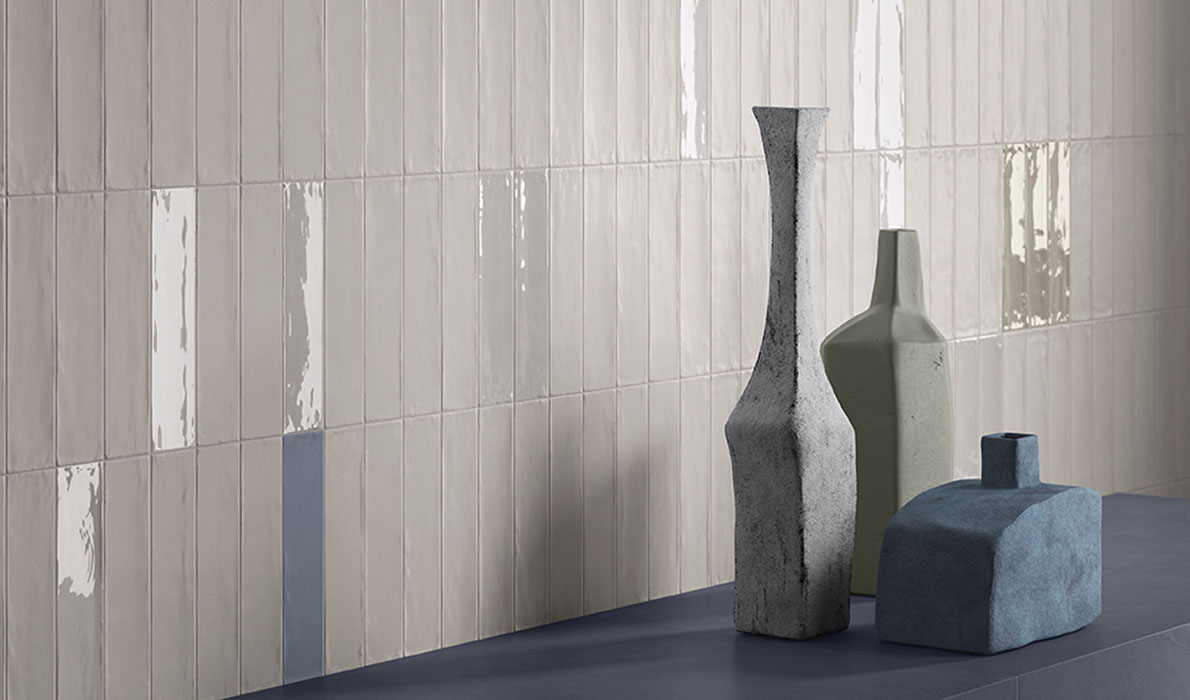 Smaller, but no less important trends also stood out. One of them is matte subway tiles as seen in Emil's TotaLook collection with its velvet-smooth texture. Combine with glossy tiles for a gorgeous mix of surface texture.
Find out more about these new tile trends at riceLAB. Make an appointment by emailing us here or by calling 6692 1199. riceLAB is at 213 Henderson Road 01.03 Singapore 159553. RICE is open from Mondays to Fridays 10am to 7pm, and Saturdays from 10am to 6pm.