16.12.20
Your favourite European tiles at up to 50% off. Find out what's on offer at the RICE sale!
Tiles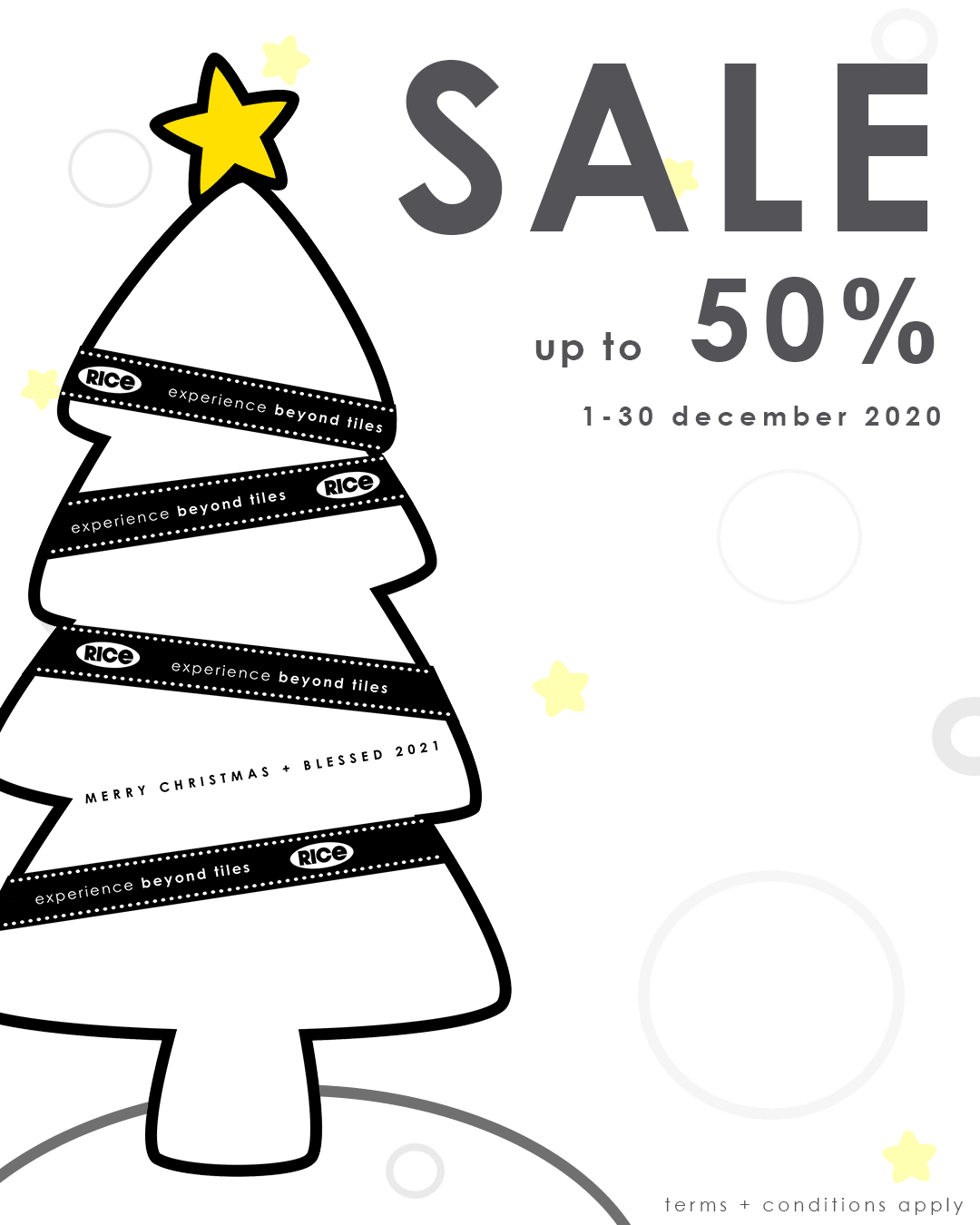 Renovating your space just got more affordable. RICE is celebrating the festive season of giving by giving our customers generous deals on quality European tiles from the industry's biggest names. Here's a peek at some of the tiles on offer, with 10% off storewide and further discounts of up to 50% on selected collections from now till 30th December 2020.
Preview some of the tile collections going at 25% off, below. There's a wide variety you can choose from for every taste and preference. Our sale discounts go up to 50% off for selected collections!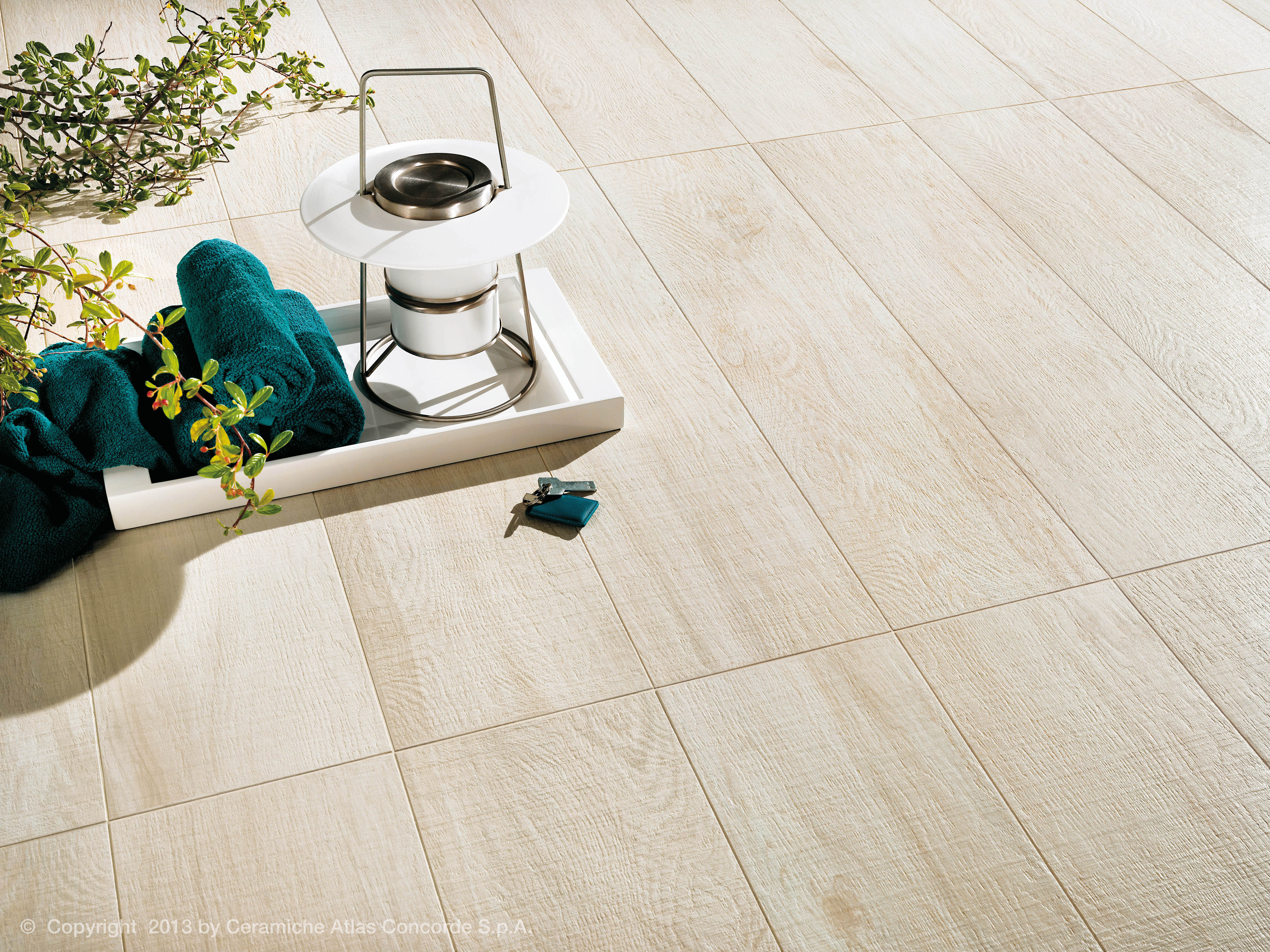 Timber-inspired porcelain tiles bring the beauty and elegance of wood into your indoor and outdoor spaces. This collection features designs inspired by seven species of wood, with outdoor versions to bridge your living and patio spaces seamlessly.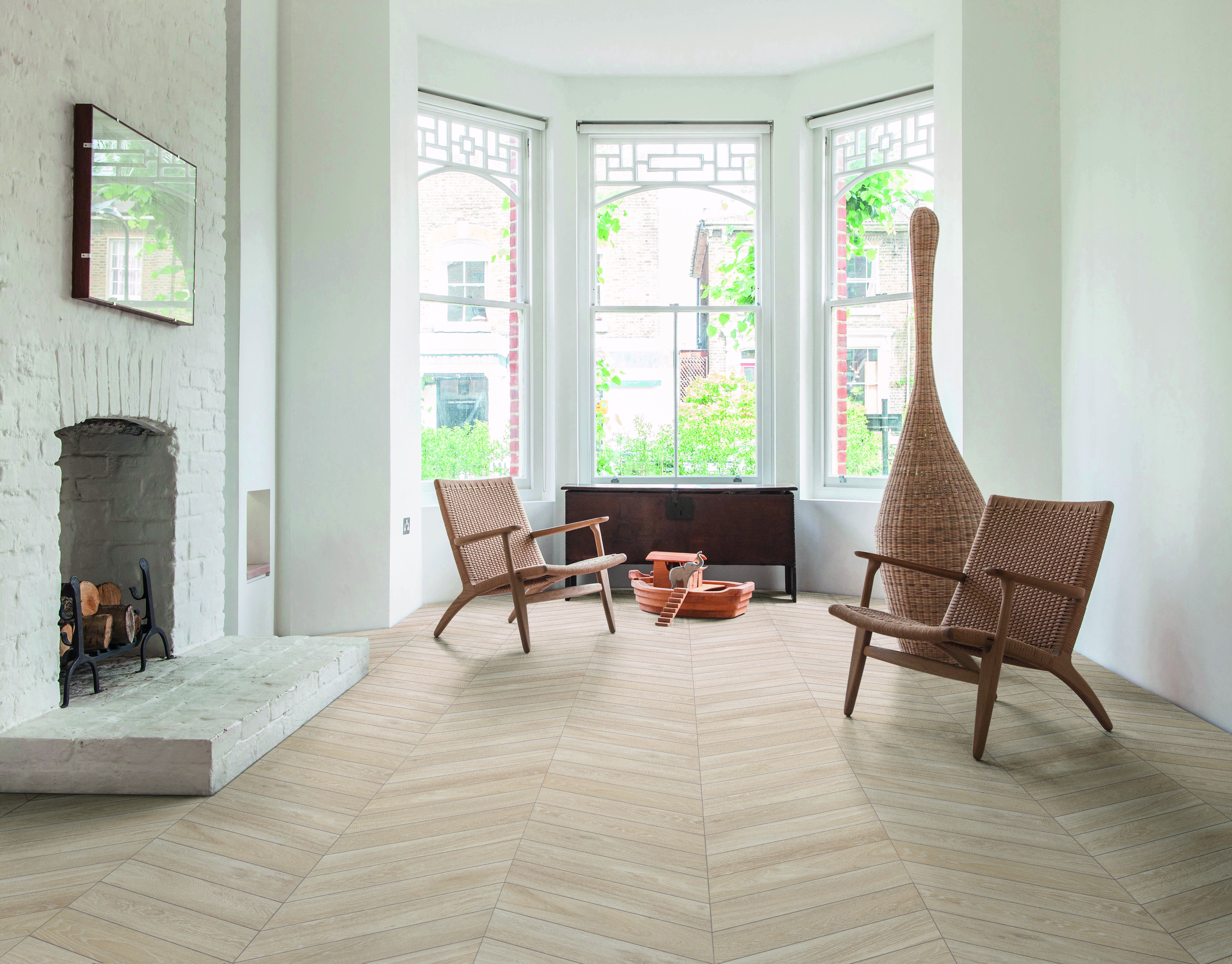 The wide variety of shapes provided by timber-inspired tiles gives you more possibilities for design. These timber-inspired tile planks, in a 11cm by 54cm size, are laid in a chevron pattern, making installation faster and reducing waste at the same time as compared to using natural wood.

Created to be pleasing and versatile, this collection of stone-inspired tiles is available in six sizes, four colours, three surfaces and two thicknesses for all your commercial and residential needs. They're perfect for bridging indoor and outdoor spaces, as pictured above.

The stone-inspired tiles of this collection provide a modern and elegant reinterpretation of stone. Available in a variety of shades and sizes, the tiles are versatile enough to be used in spaces such as the kitchen as well as outdoors.
All our other tile collections are going at 10% storewide! Take a look at some design possibilities.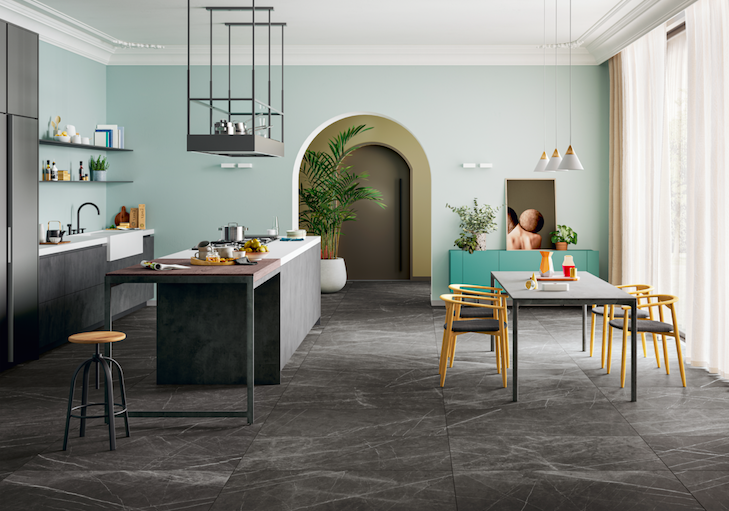 Yes, marble belongs in the kitchen too! Marble-inspired tiles such as these from Blustyle Elite are easy to maintain unlike the natural material, and inject a touch of glamour into the space with their large format vein patterns.

These textured walls were easily created with the Mutina Phenomenon tiles by Tokujin Yoshioka. The three-dimensional effect is subtle yet evocative of their inspiration from the natural world, which are [from left to right], rain and honeycomb respectively.

No two tiles of the Ragno Melange collection are identical, thanks to their handmade look which combine tradition with technology. The rich coloured glazes applied result in stunning surfaces with visual depth.

Laid out in sizes as large as 60cm by 120cm, the Panaria Eternity marble-inspired tiles can enhance the spaciousness of a room while giving it the classic glamour of glossy marble.
While you're at riceLAB choosing your tiles, take a picture with our Christmas tree and props, and hashtag #riceSALE2020 and #riceChristmas20
See the tiles on sale at riceLAB. Visits to riceLAB are strictly by appointment only and limited to four people per group. We encourage guests to make their tile selections online at www.rice-fields.com before coming down to minimise their time spent at riceLAB. Make an appointment by emailing us here or by calling 6692 1199. riceLAB is at 213 Henderson Road 01.03 Singapore 159553. RICE is open from Mondays to Fridays 10am to 7pm, and Saturdays from 10am to 6pm.
Get the European tiles you love at great prices! Browse the Tile Me You Love RICE range on our website in the Materials tab, using the filter Tell Me You Love RICE.