14.10.20
All the amazing tile designs you need to know – in this one article!
Tiles
If you're embarking on your first renovation and have never stepped into a tile showroom before, you might be surprised to find an incredibly vast and diverse selection of designs to choose from. Tile companies are constantly raising the bar in developing prints and textures that are increasingly more realistic in appropriating the look and feel of organic materials such as timber, marble, stone, even fabrics. Patterns have also gotten more sophisticated in order to meet the demands of design-conscious homeowners, and emerging trends in interior design. There is probably a tile to meet any design whim and fancy you might have. If you're new to the world of tiles, start by getting to know these basic designs available.
Marble-inspired tiles
Marble is loved for the luxury it brings to a space, but maintaining it can be a
chore. The porous material stains easily and the material requires specialist
cleaning
to keep it in good shape. That is why marble-inspired tiles have
become so popular. They are durable, easy to install and clean, and with so
many designs to choose from, even the most exotic and expensive marble
looks are now within reach!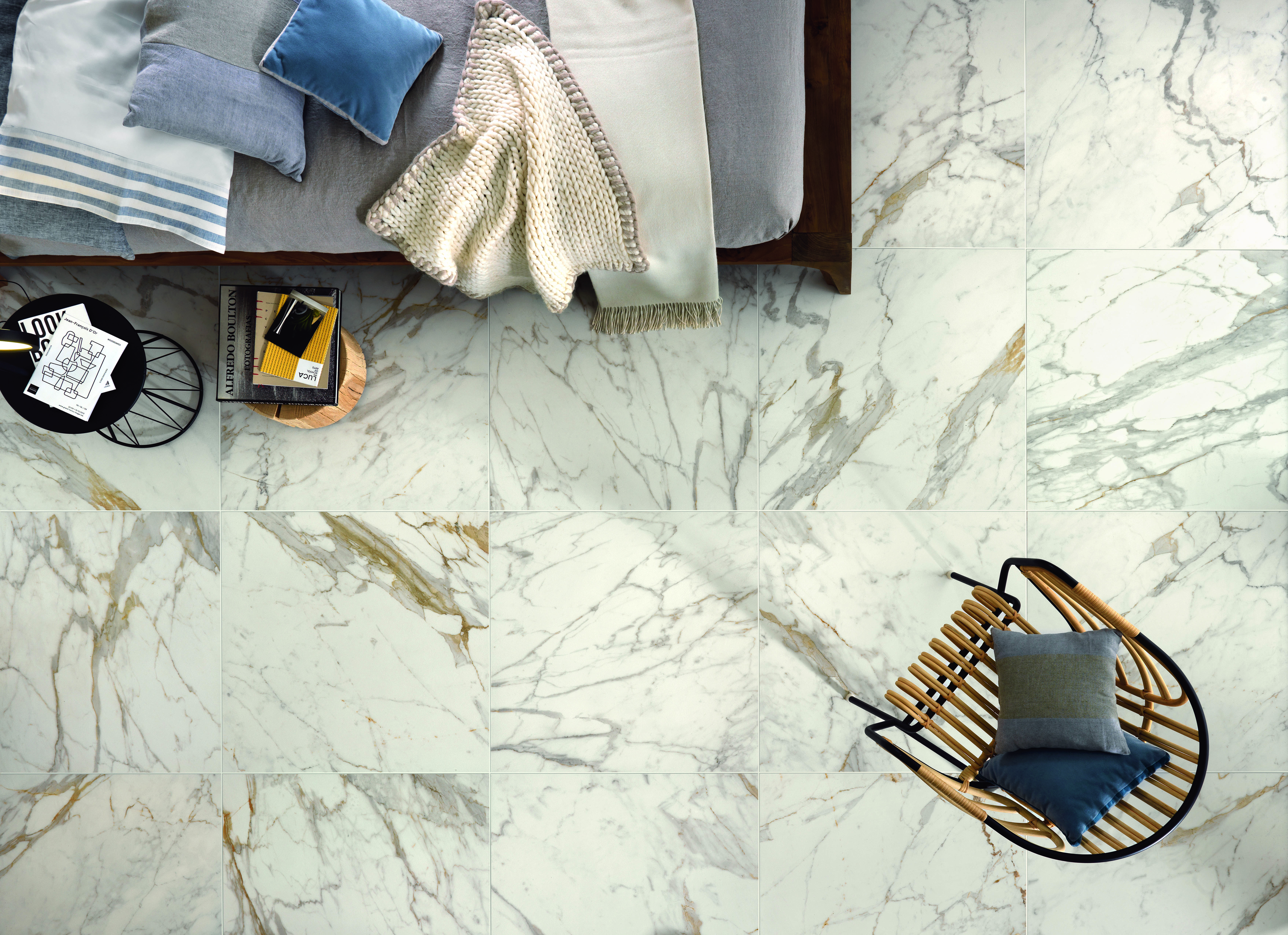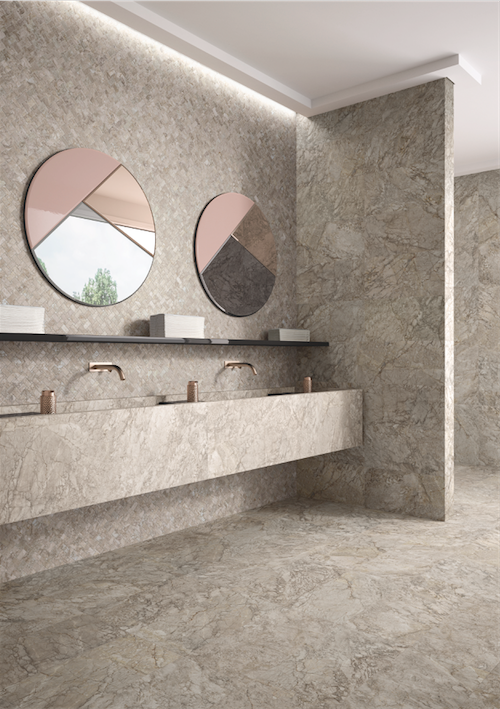 Check out these modern luxury spaces using marble-inspired tiles.
Steal these 4 ideas on how to do the modern luxury look at home
Get to know the different varieties of marble with these tiles!
7 beautiful marble-inspired tiles with all the character of the natural material.
Timber-inspired tiles
With the focus on living a more sustainable lifestyle, using timber-inspired tiles instead of natural wood will save trees! These tiles also allow us to enjoy the relaxing appeal of wood in areas such as the bathroom, where moisture and humidity is detrimental to the organic material. Timber-inspired tiles in various shapes have been developed to create many laying patterns and are also engineered to reduce wastage, such as chevron shapes for herringbone laying patterns
With timber-inspired tiles, you have more options for laying patterns with less wastage compared with using real timber.
Think you know all the laying patterns for wood-inspired tiles? Here are more you can try!
Terrazzo-inspired tiles
Old school terrazzo had made a roaringly successful return to our homes but this time around, homeowners have the advantage of using terrazzo-inspired tiles. Installing tiles are so much easier as compared to pouring the material onsite; and with tiles, you can put 'terrazzo' on your walls too!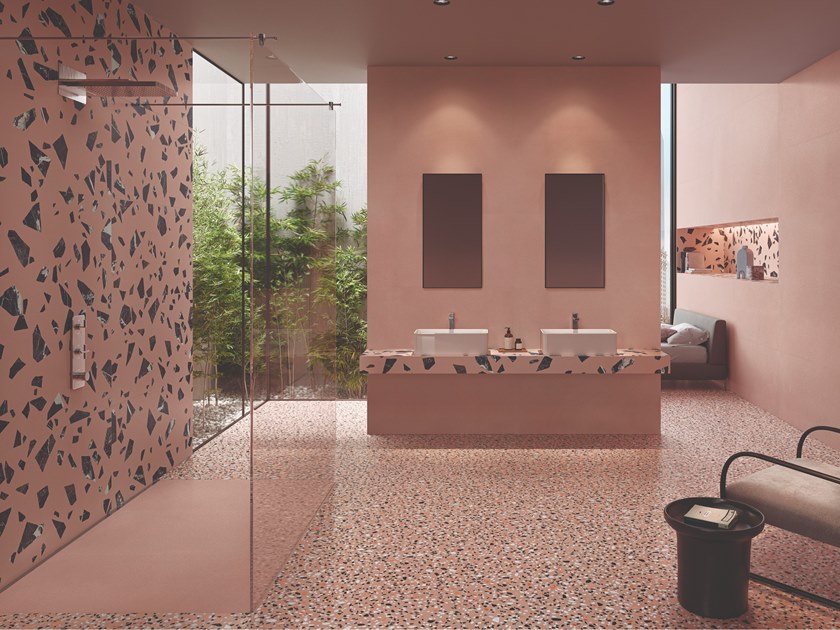 Can you have terrazzo in every room of the home? These spaces show that you can!
Here's how good your home can look with terrazzo!
Stone-inspired tiles
The word stone might conjure up images of cold grey interiors, but stone actually comes in many hues and grain patterns, just like timber. Unlike marble though, stone has a more even pattern and texture, which makes it a wonderfully natural and neutral canvas for both contemporary and rustic looks. It is much less challenging to bring the look of stone into the home with stone-inspired tiles than with the natural material.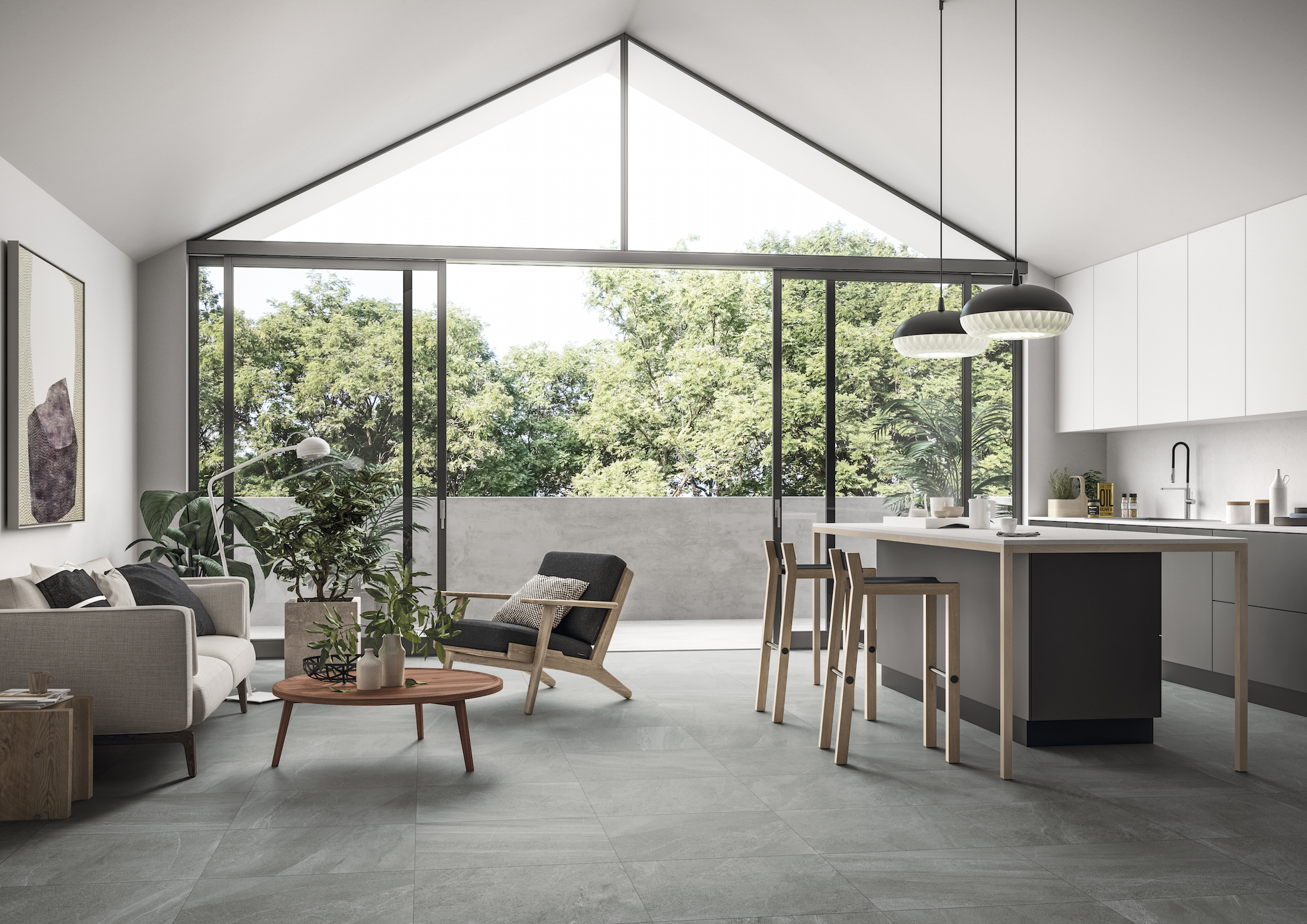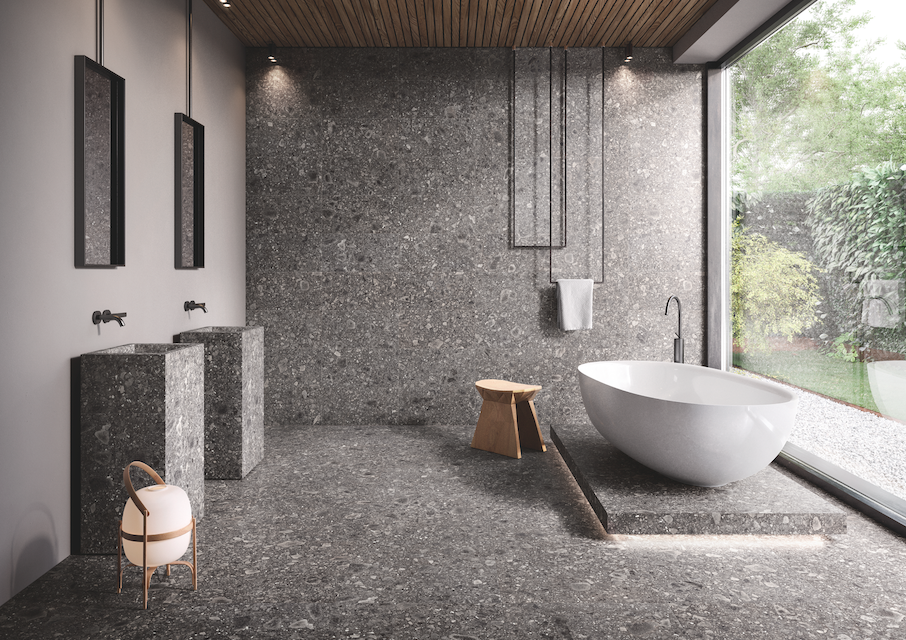 See the attractive propositions these stone-inspired tile collections from Ergon have to offer.
3 stone-inspired tile collections perfect for any part of your home
Even a timeless material such as stone can evolve with new exciting looks, see the latest stone-inspired tiles here!
These new stone-inspired tiles are set to rock the style of your home!
Concrete-inspired tiles

A concrete surface is simply a surface left bare and uncovered by paint or other decorative materials. However, it takes skill to create an exposed concrete surface that looks good, plus the material has to be sealed to prevent water stains, and is prone to cracking due to temperature changes. Enter concrete-inspired tiles, which removes all of the above mentioned issues.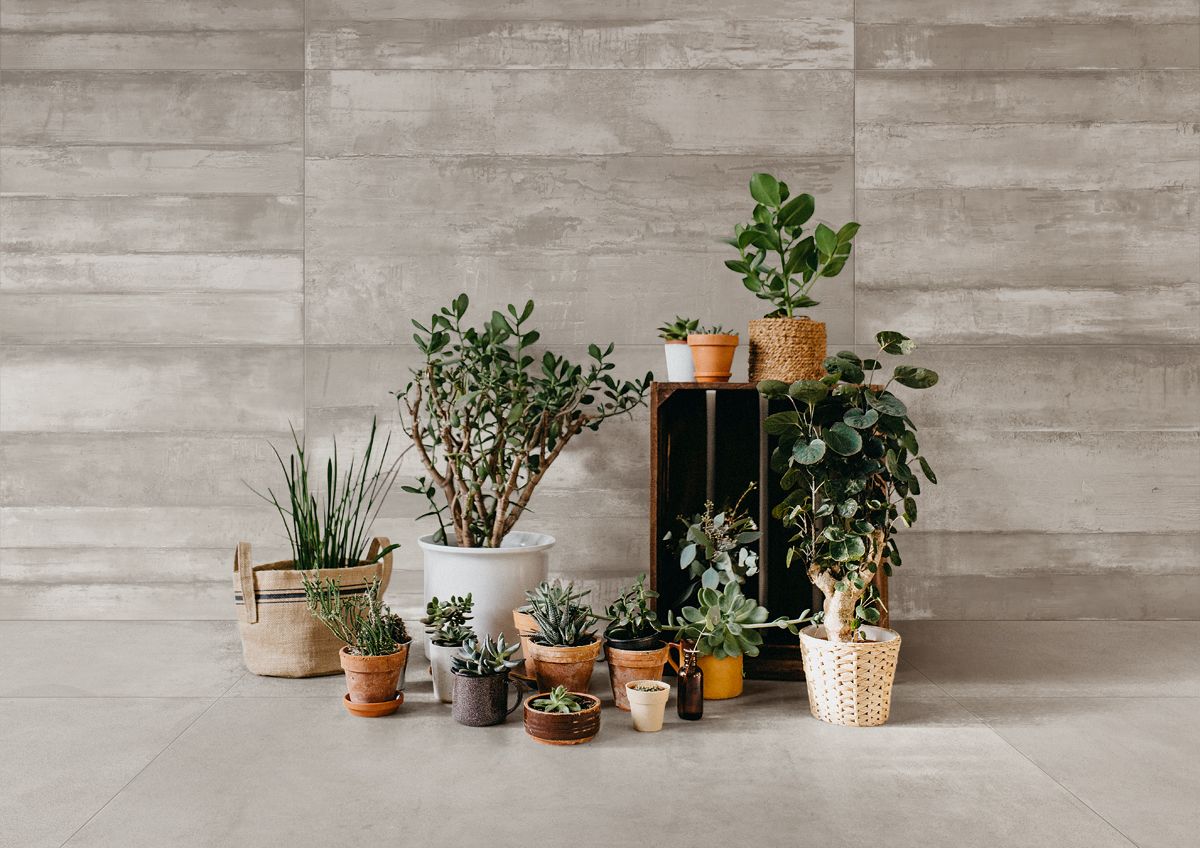 These pretty patterned tiles are fit for any room in the home.